WILD & STRANGE CONTEST SEASON X ROUND 5 - SONG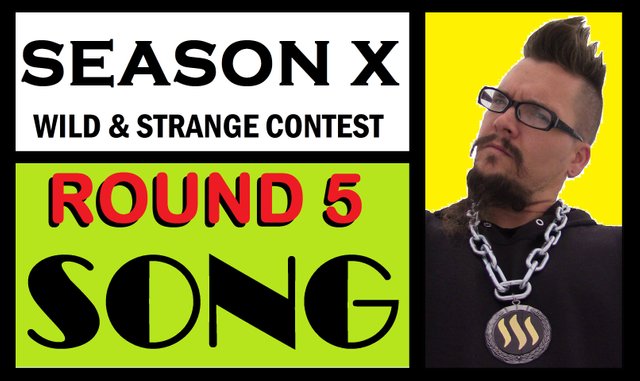 Time to join in! Attention all singers, rappers, and those who just like to have fun! The SBD from this post is on the line!
---
Round 4 of Season X of my WILD & STRANGE Contest has officially ended! It's time to grab the mic and rock it for a chance to win some of that SBD everyojne is talking about! The grand prize for this round will be the SBD portion of the payout from this post. Who is in?

Here is the progression that this contest follows.
---
ROUND 1 = PHOTO – Take a photo to enter – COMPLETED
---
ROUND 2 = ART – Use winning photo from Round 1 to make a piece of art – COMPLETED
---
ROUND 3 = MEME – Use winning art from Round 2 to make a meme – COMPLETED
---
ROUND 4 = POETRY – Use winning meme from Round 3 to make a poem - COMPLETED
---
ROUND 5 = SONG – Use winning poem from Round 4 to make an original song. - STARTING NOW

SEASON X SO FAR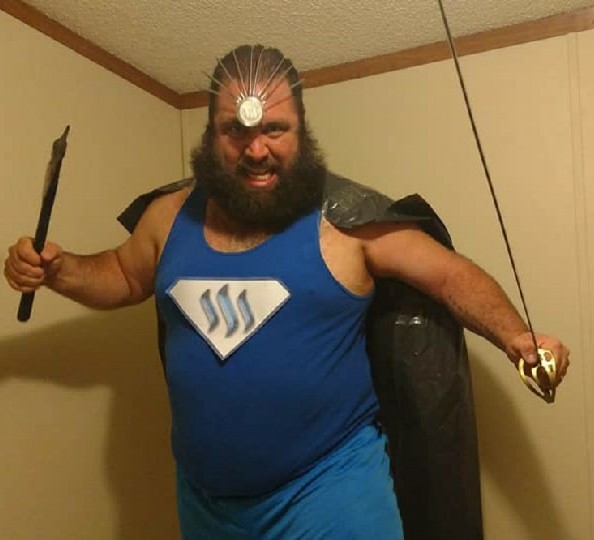 In Round 1, @dwells won the photo contest with this incredible entry! He even made an inspirational GIF.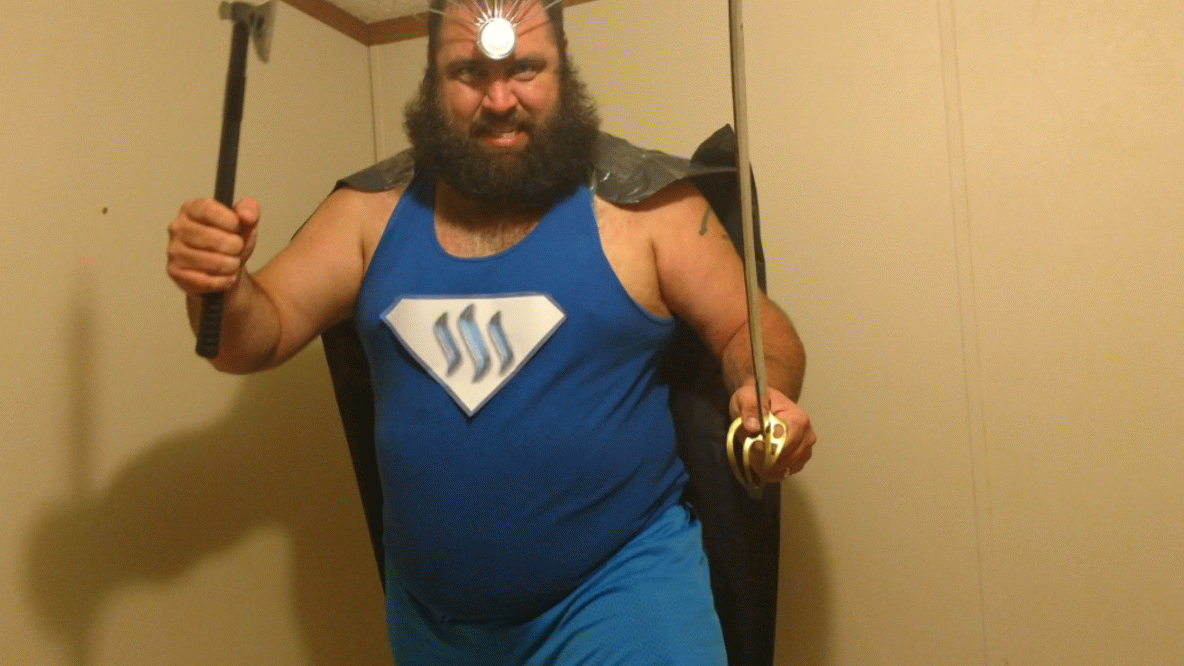 In Round 2, @allstarrunner tool the lead when he created this incredible artwork, which was the background for our meme contest last round.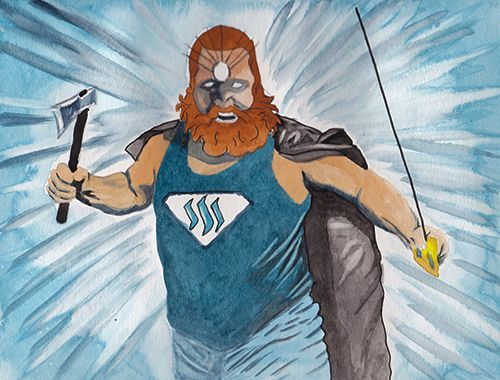 ---
Then, in our third round @thomhoglen took the meme contest with this gem! I thought it would inspire come great poetry, and it certainly did!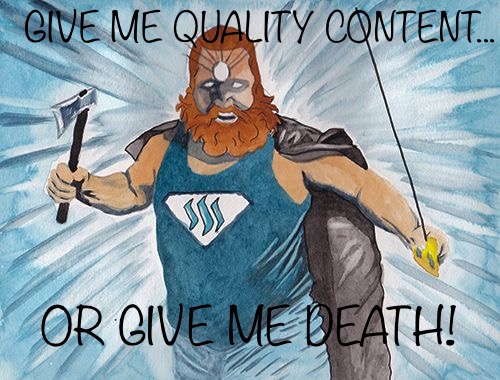 NOW WHAT?
Which poem from Round 4 will we have to make a song for Round 5?
"Steem Spam Warrior" by @clayboyn
---
Steem Spam Warrior! Has come to save the day,
Fighting all the spam, showing us the way.
Steem Spam Warrior! Has a mighty fierce gaze,
Axe and sword in hand, his hair a fiery blaze.
Steem Spam Warrior! Moves faster than light,
Concealed by his cape like a ghost in the night.
Steem Spam Warrior! The bane of all the thieves,
Fighting plagiary and those that would deceive.
Steem Spam Warrior! With his all seeing eyes,
His justice is swift and needs no disguise.
---

More tough choices and a hard time judging. Some others were close, but the wordsmith @clayboyn took it!
A big thanks to everyone who entered last round. That was another fantastic bunch of poetry to sort through!

Here are the rules for Round 5:
---
Create an original song based on the winning poem from @clayboyn.
The song must include the lyrics in the poem, in order.
Additional lyrics can be added, but all the lyrics in the poem must appear in your song, in order.
Enter original work and provide your entry in a reply to this post.
You can still make a post out of your entry, but your post does not count as an entry, only your reply.
Keep everything kid-friendly and G rated.
You must enter by midnight this Sunday (CST) in order for your entry to be considered valid.
By entering, you are giving me full permission to use your entry however I wish.
---
---
C'mon all of you singers, songwriters, and rappers out there, now is your chance to have some fun, show off your skills, and possibly earn some SBD in the process!
---
---
The winner from this round will be awarded the SBD from this post payout, and I'm looking forward to your entries.

Until next time…
Don't waste your time online, invest it with steemit.com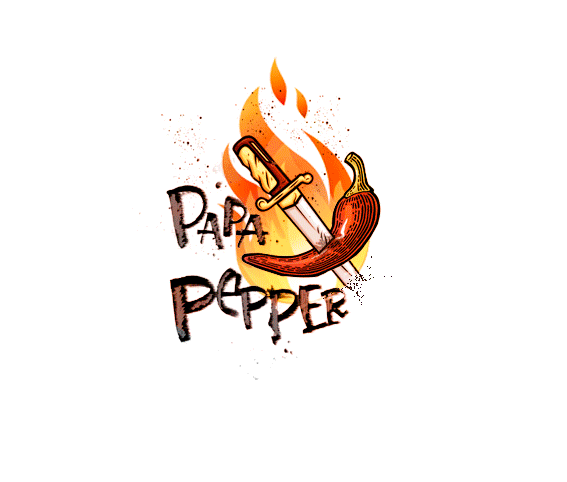 GIF provided by @orelmely
---