My Experience Knowing The Wim Hof Method - Week #1

I was very curious when @crypto.piotr asked us to accept the WIM HOF challenge. I had never particularly heard anything about this gentleman, so I decided to do some research.
Years ago Wim Hof patented a breathing technique which, when combined with cold therapy and a lot of personal commitment, would be able to provide a set of benefits to our body and even help us in our personal improvement.
This sounds like something hard to believe when we hear it for the first time and especially when we have not educated ourselves about it.
---
This method is based on three essential aspects:
Cold therapy
The cold is your warm friend! Learn how to use the power of cold to burn fat, boost your immune system, sleep better, reduce inflammation and enhance nature's own mood boosters.

Breathing
Master scientific breathing techniques that improve your energy level, detox your body, reduce stress levels, rebalance the nervous system and strengthen your immune system.

Commitment
Going deep into your own physiology takes commitment and a willingness to move out of your natural comfort zone. The time to unleash your inner power is now!
Quotes Source
In my little "experiment" with the practice of this method, it would be almost impossible for me to apply the first aspect (Cold Therapy) due to the climatic conditions of the area where I live, but I will be able to focus on the other two complementary aspects.
---
My enthusiasm increased when I learned that among the benefits provided by the practice of this method, "improvement of sleep, reduction of stress levels and the strengthening of the immune system" stand out.
I've always had a hard time getting a peaceful sleep. I rarely get 6 hours of continuous sleep, since I always wake up two or three times during the night. For this reason, I was drawn in the first instance to accept this challenge.
Stress has been classified by many doctors and specialists as "The disease of the 21st century". Many people experience stress, even without knowing it. In Venezuela, as a result of the economic and social situation, cases of stress have increased exponentially, which affects housewives, workers, young students, and even children.
If we think that this method would help us with the reinforcement of our immune system, we would be talking about a very valuable tool in these times of pandemic, since, having a robust immune system, greatly reduces the chances of decay or complication in case of a viral infection.
For the above, we have enough positive reasons that should motivate us to adopt the practice of the WIM HOF method.
---
My personal experience
I started a week ago, April 1st.
My method of support has been the videos of the official channel on YouTube, specifically the following video:
I liked this video as it is guided by Wim Hof ​​himself.
Looking at the images and listening to the voice of the guide, I was able to concentrate and try to keep up with the breaths.
I must confess that it cost me a lot. In my first attempt, I did not succeed. Neither in my next attempts.
It was on the third day of practice that I managed to complete the first two rounds of the routine for the first time.
Brother, holding my breath for a minute cost me a lot !!!.
So far, after 7 days of practice, I have managed to complete the first two rounds of breathing without problems, now I want to tackle the third round. In this third round, I have to hold my breath for 90 seconds.
Actually, I think I am already capable of doing it.
Currently, I am trying to learn the breathing rhythm of the exercises, in order to do them without having to see the monitor screen. This would allow me to practice in the garden or on the beach. I would love to practice this exercise by the sea. I hope I can do it soon.
---
Soon I will make another post with the results and progress that I have achieved. So far I have not been able to see the benefits. Maybe I have had an improvement in my breathing, but honestly, I don't dare to say it with complete certainty.
If you have been interested in this publication and want to learn more about the Wim Hof ​​Method, I invite you to visit his website and YouTube channel.
Website: https://www.wimhofmethod.com/
Youtube channel: https://www.youtube.com/channel/UCxHTM1FYxeC4F7xDsBVltGg
---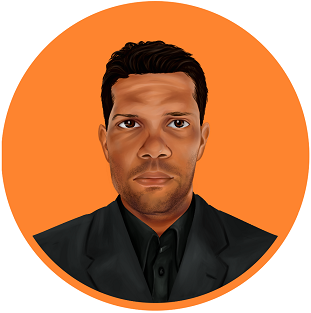 ---


Web Site | Telegram | Discord | Instagram | Twitter | Facebook | Youtube