Sturm Winery: Reportage and interview with this outstanding winemaker
Do you still remember our amazing finding of a wine shop in the huge shopping mall? That little winery made our day much better and we were even lucky to meet the owner and winemaker of that masterpiece. He was a great company and information was striking out of him. I must admit he left us open-mouthed and we will remember not only his wines but also him forever. Well, Vivi and I were packing our stuff for the upcoming Asia tour the other night and that is when we got a mail we couldn't miss.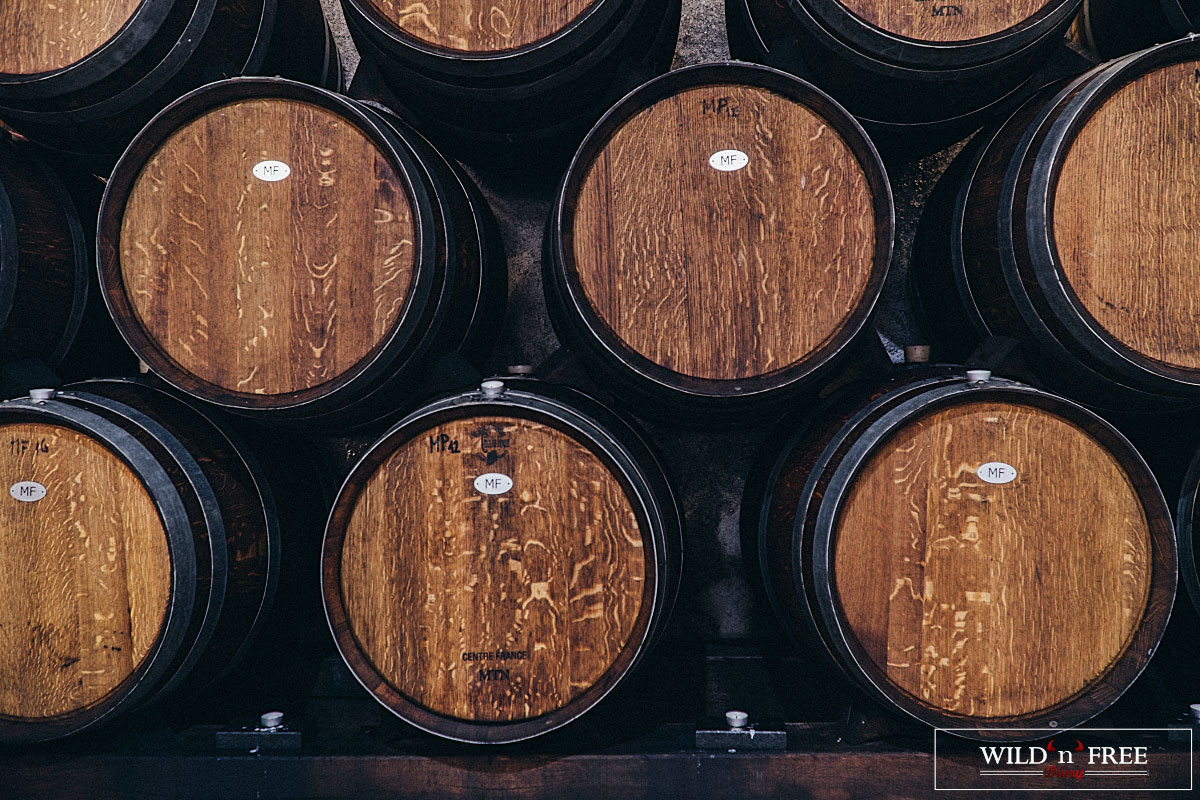 In that mail, it was that winemaker Oto inviting us to take a look at his winery. Well, he was impressed with our post and was ready to share more. How in the world could we say no to the invitation like this? So, we made one last stop in Slovenia before our flight and headed to Bela Krajina for the second time. His winery is on the top of the hill of Saint Ana. From there you can see the surrounding small vineyards and some forest on one side from there. Oto was already waiting for us with his sparkling wine Ana (known name?) in his hands. This sparkling wine is a serious thing. Nicely formed and bulky air bubbles, still some fresh notes in it and bread crust aroma all over the glass. He produces over 100,000 liters of wine annually, which is a lot, but still a boutique in comparison to a big market.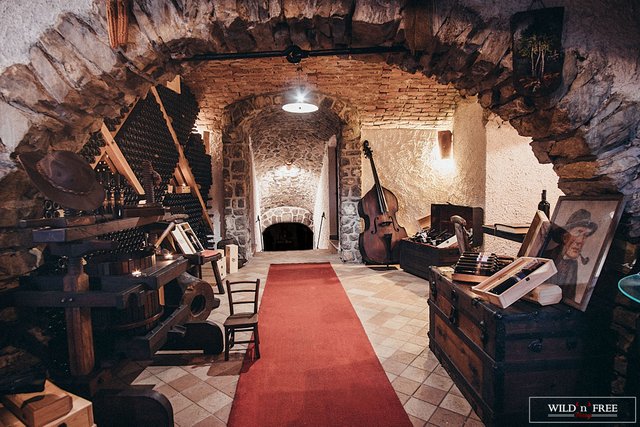 Our tour started in the section where their old wine cellar was located. Small and petite place filled mostly with predicates and nice decoration. His story how they started with this business is amazing. His father was doing this out of joy, just like almost every other resident of that area – making wine for friends and family. After some years they realized their wines are actually very good and they even got some high awards at the national level. So, they decided to make this a business and even buy some more vines. Now, he is continuing his father's work and mastered this niche to the perfection. The result is a bigger newer wine cellar, a bit lower from the older one. There you can see huge inox tanks and our favorite barrique barrels where all the goodies are aging. His wines are mostly clean and have their specific character. I'm glad he is a perfectionist, just like we are. So, you won't get some spoiled wine presented in this house. His orange wines are amazingly good. Our favorite is Akord, which we tried also in his shop. We like his philosophy and simplicity and we think he would convince even you. Please read the interview we did with him and if you have the opportunity, try some of his wines.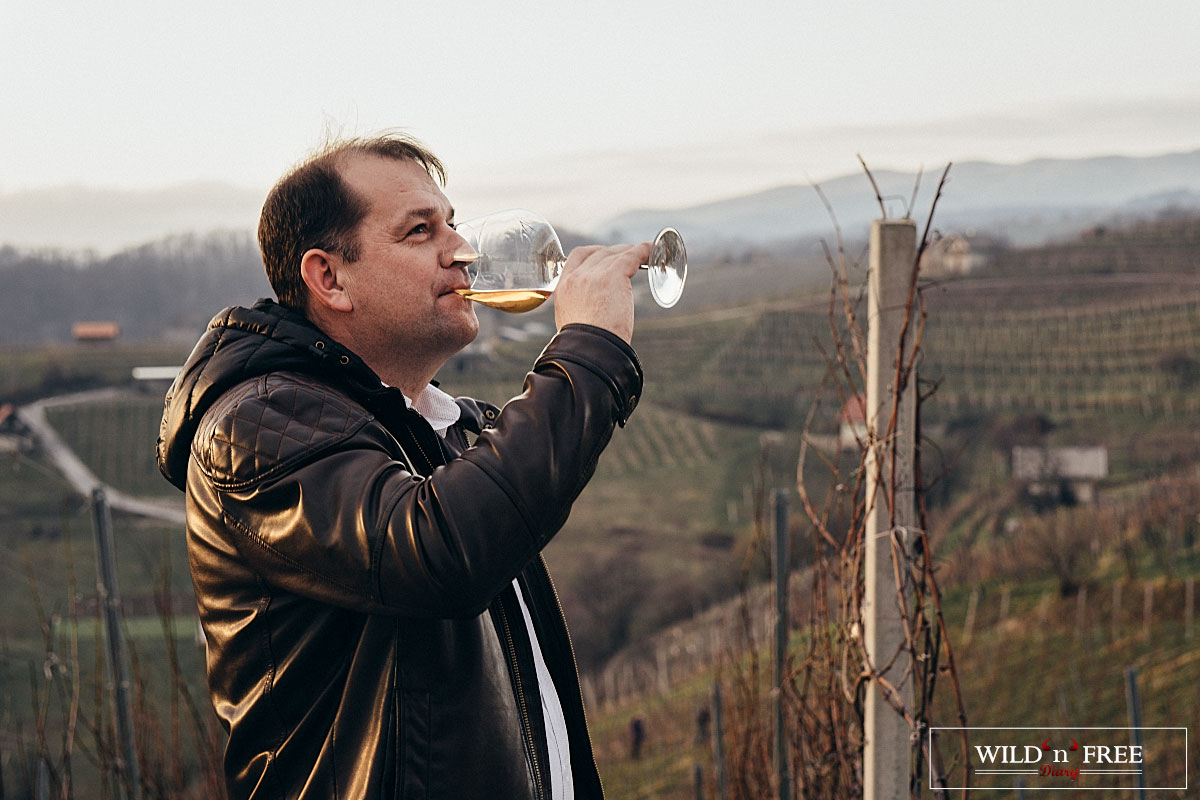 So far, I found out that you are one step ahead of the competitors that are located in this region. How do you look at that and do you think that you made enough for the winery in this region?
It's not for me to decide if I've done enough. That is for people to say. In every case, the time will definitely show what has been made. In this region viticulture is a national sport, which means that every family has its own vineyard that is normally run by the head of the family. Close to the vineyard, a vineyard cottage is usually located, which is a place to rest after hard work is done and to socialize with friends. That is exactly how it all started for us: the sole art of winemaking was done for the soul and fun, for friends and not for commercial benefits. In our family, we were always focused on the authentic wine that would taste good. For us, it's important to respect the natural resources and try to understand the wine and the vineyard with the message that was given to the wine in the form of quality. With that being said it's clear that it's impossible to produce identical or very similar wine. In some years we get vintages that are suitable for lighter, fresher wines and then there are vintages that give us a wine that is suitable for aging. There are rare occasions which occur once or twice a decade that we are given the opportunity to produce a special quality predicate wine. That is the reason we offer three different wine options.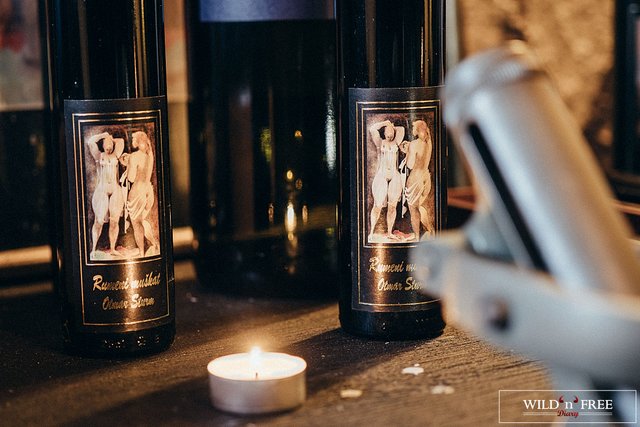 What are your guidelines as a winemaker? Surely you have a motto that is defining the course of your business path.
My wife and I took over the farm when we were very young and back then it was difficult to determine the future focus and ground rules that would guide us in the future. The work itself and circumstances lead you to certain realizations whether that was a part of the plan or not. I believe that every winemaker must have quite a few independently produced vintages before he shapes himself and, as we could say in metaphor, he matures. There aren't just hard work and restrictions that forge a winemaker, but also one's worldliness and being accepted of new things with grounded self-criticism. The most important thing in my eyes is a way of shaping the taste of a winemaker and just by tasting his own wine definitely will not do the trick. For that, you have to try the neighbor's wine and the wine from the other parts of the world. To perfect the taste a lot of practice is needed. To answer the question, I must say that I rather walk my own path than to blindly follow someone else's. As an old saying goes, a lion that is imitating another lion isn't a lion but a monkey. I try to have my own style and make wines in my own way.
Being a boutique wine cellar has some benefits as well as some weaknesses. Do you have ambitions of expanding your business in the near future?
The weakness of winemakers in Bela Krajina is a partition and their smallness. On my travels that happened 25 years ago, I was visiting big foreign wineries and I realized that I can't be such a big winemaker as there are some in other world regions. That is why I decided to turn that weakness into an advantage. I started to sort the vines according to the parts they grow at and not only by the sort of the vine. That leads to the boutique quantities of wine and that's why we quickly got famous as a boutique wine cellar. In terms of getting bigger we do not have bigger spaces in mind but upgrading the production process.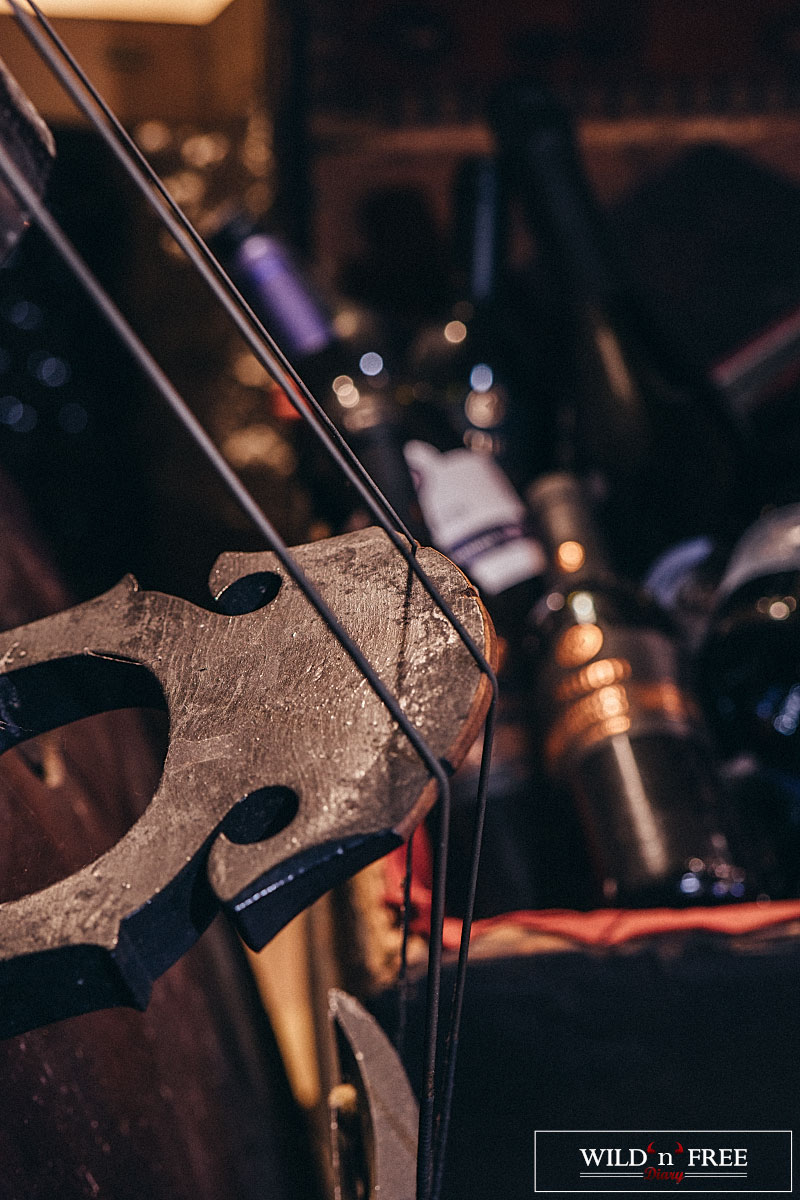 Do you have a feeling that Bela Krajina is still overlooked on the wine card or things got better? What do you think should be done to change the situation if that is even necessary?
Probably there is a general opinion that this region is overlooked, but in my personal opinion, it is not the case. I think that those real wine lovers, Slovenian or foreign, know this part of Slovenia.
Do you regret any decisions from your past that are related to winemaking? In what way would you change that decision today?
Well, I'm too young to regret my past decisions. :)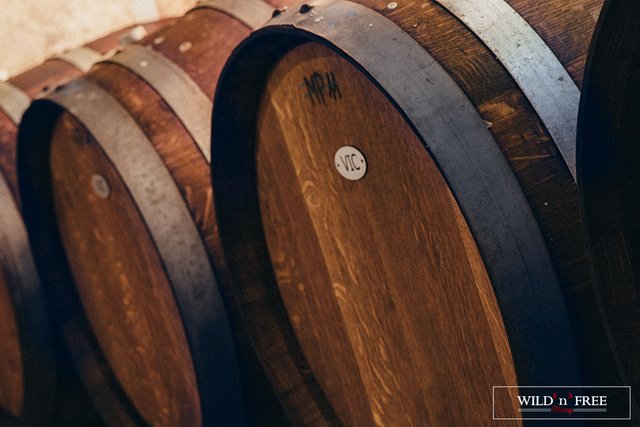 We were taken by your wine Akord. Is there a secret how you managed to make that wine? Correct me if I'm wrong but I think that this is one of the first orange wines around here. An interesting approach, I must say.
Akord is the wine that was maturing in my mind for a few years. The most important part was waiting for an ideal vintage so that we were able to unite three different sorts: Traminer 60%, Yellow Muscat 30%, and Autochthonous Kraljevina 10%. After that, we focused on the ancient ways of the winemaking. All three sorts were macerated for 30 days and then left to mature in oak barrels for four years. The name Accord comes from the music, which means three tones that play at once. In our case, there is no music but a flavor of three sorts of vines that are the most important to us.
I have to say that from there on the events developed on their own. As we already know, good things happen freely on their own and not by force.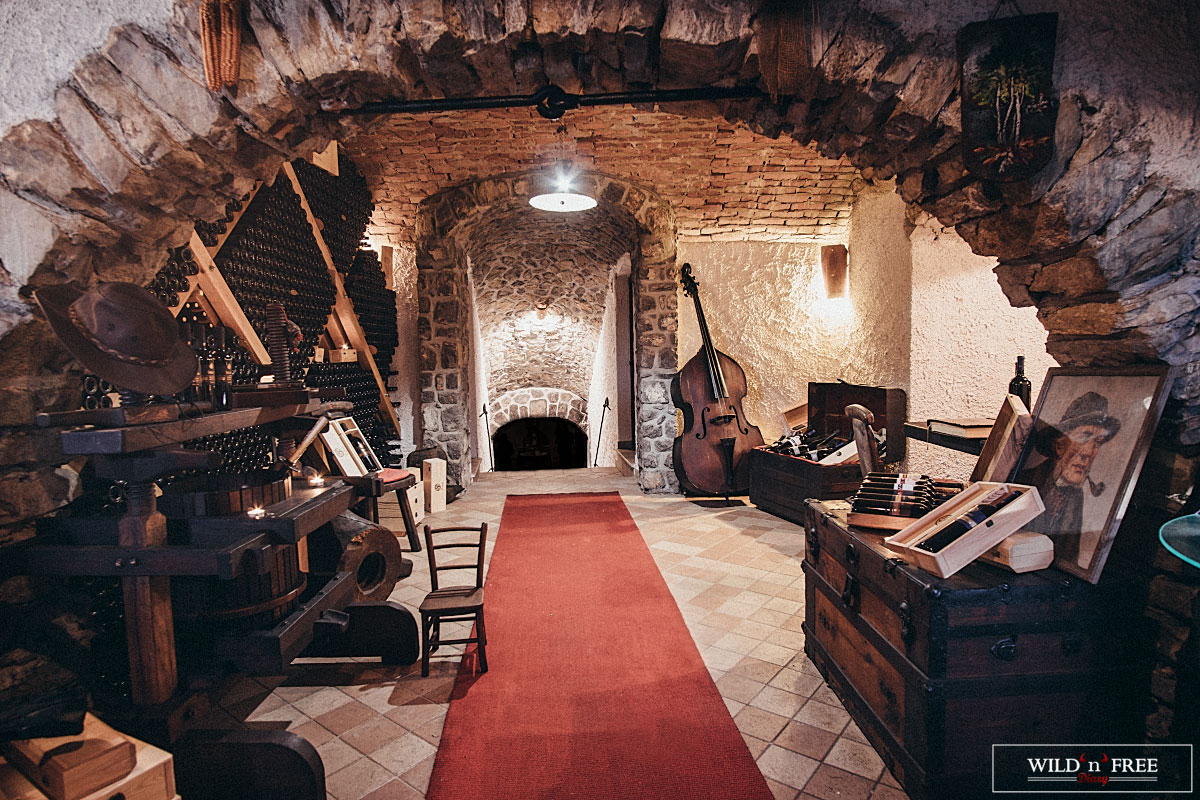 Do you think that nowadays we are too distanced from traditional ways and we lean on technology too much? If yes, tell me whether this is a good thing or a bad thing?
It is important to respect the tradition and heritage. However, that doesn't mean, we should continue to smash the grapes with our hands and feet. From the hygienic aspect, which is the most important one for making autochthonous wine, we need to make constant technological progress. The technology in my case has the ability to produce gentle machinery, cooling systems, and gentler wine presses. The other aspect of technology which is related to oenological resources is something that we, as a boutique winery, avoid to use as much as we can.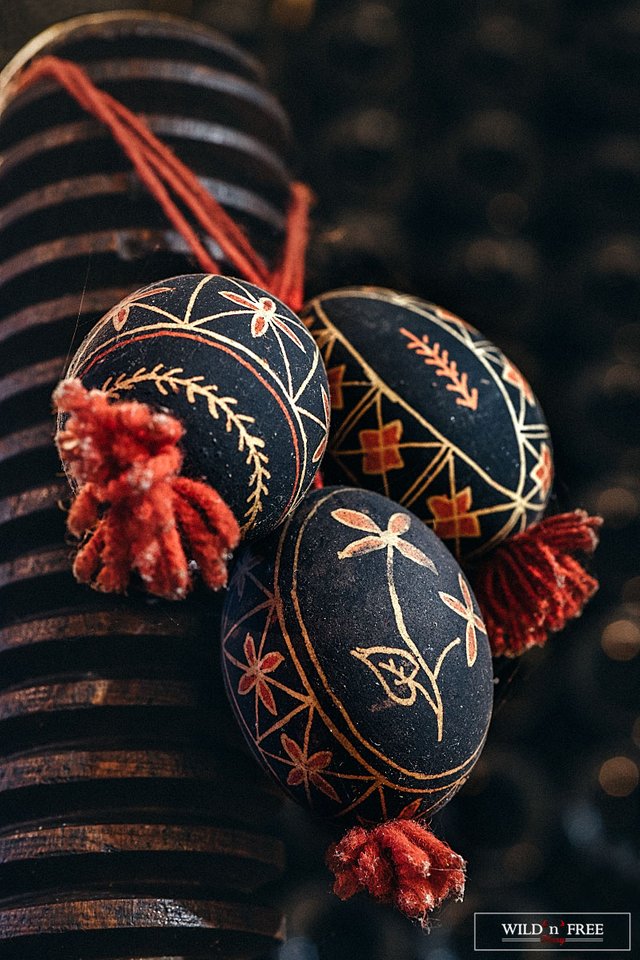 Have you ever thought about biodynamics and where do you stand regarding that point of view?
Of course, I have a positive thinking towards biodynamics. We are making wines in a natural way, but we don't keep biodynamic diaries.
We noticed that high end culinary in Bela Krajina is far from abundant. Is there a special reason for that or am I the only one seeing that as a problem?
I agree, but I'm sure that the problem isn't related to providers. It is more the issue of the environment. What I mean is that here there are a few quality chefs that could prepare high-end meals, but sadly there are no customers in that niche.
What are your plans for the future?
After difficult times that are behind us and still might come, it is hard to talk about plans. Naturally, there are wishes but the reality is on the other side. I must say that I would be happy if things remained as they are.