Sneak Peek: Wise.Vote (An Interview with Noisy)
I had a fun conversation yesterday with @noisy about a project he's been working on. We decided to record a conversation about it, and I think you'll enjoy it!
Krzysztof Szumny first talked to me at Steemfest2 about his idea for allowing others the ability to vote with your account according to very specific criteria that you have full control over. He's been working with his team to make this idea a reality with WISE, a new way to spread votes around on Steem to promote great quality content. Though still in the early minimal viable product (MVP) phase, this could be a really great tool for curation of great content on the Steem blockchain. Please, keep in mind, they are just getting this project off the ground so there are hopefully plenty of usability improvements to come. You're getting a sneak peek!
I think this could really change the game for curators who could be given very specific access to vote up content on behalf of Steem Power holders who want to set specific rules for how the vote is used.
If you like this idea, please consider giving @noisy.witness a witness vote. He's also behind https://steemprojects.com/ which is a great site for learning about all kinds of fantastic Steem projects.
---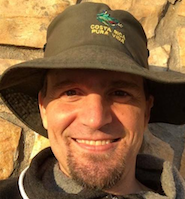 Luke Stokes is a father, husband, programmer, STEEM witness, DAC launcher, and voluntaryist who wants to help create a world we all want to live in. Learn about cryptocurrency at UnderstandingBlockchainFreedom.com






I'm a Witness! Please vote for @lukestokes.mhth