ADSactly Witness Report 2018/06/15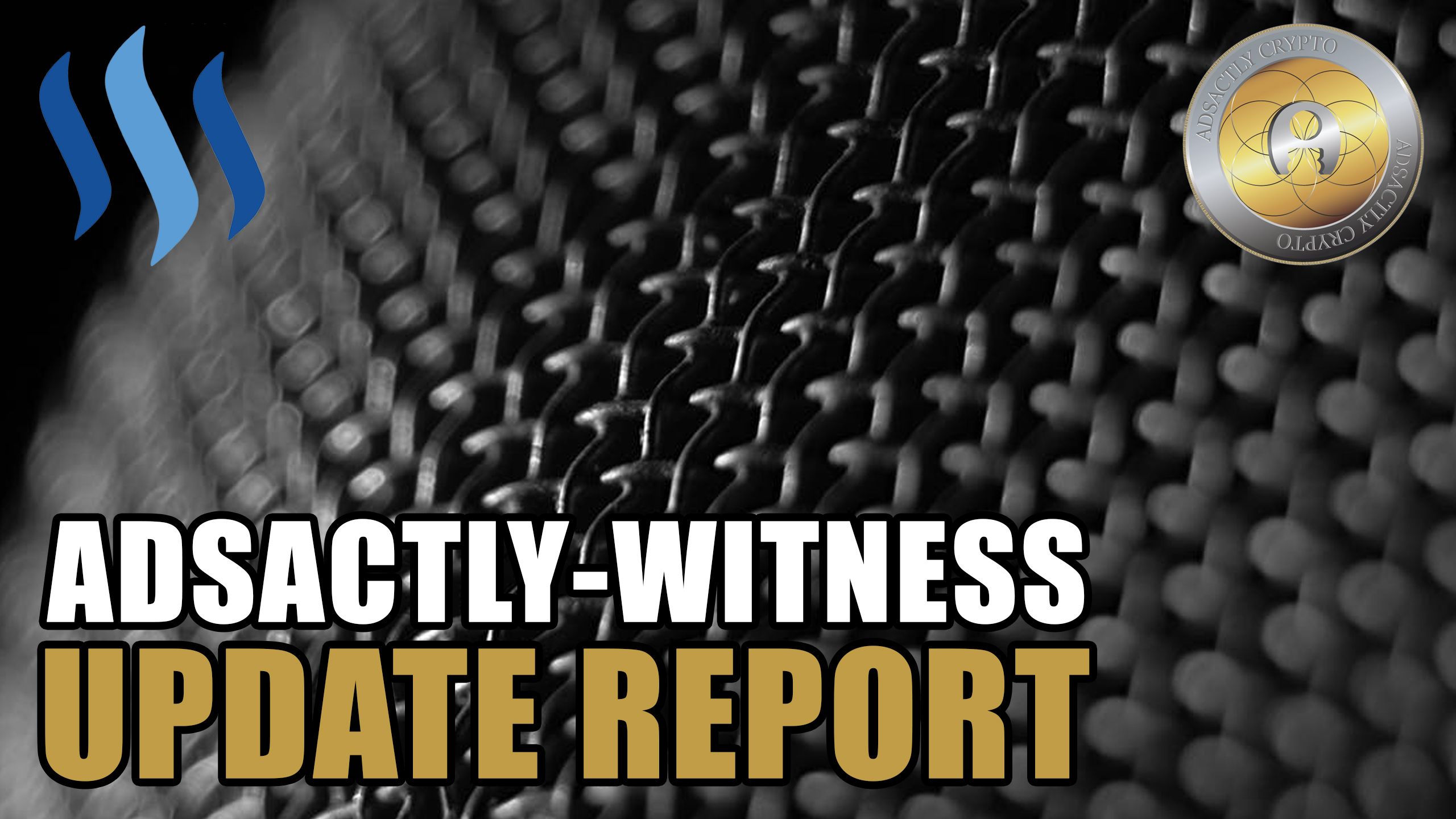 ---
Witness Update Report #14
Welcome back, and thanks for taking the time to check out our witness report. Things have been running as they should, with no interuptions and no blocks missed, and we are happy to still be ranked 49 thanks to all of you who have voted for us. If you haven't voted please consider it after reading our witness proposal which you can find on the bottom of this page. The markets have been very much in the red for the last few weeks, but don't let this get you down, Steemit is great community with new people joining daily, like they say what goes down must come up and we believe it will.
Please take a moment to read our Witness Proposal, and if you support the same fundamentals and vision as we do for the future of the Steemit community, please consider voting for us as witness here.
---

ADSactly Education :
We have decided that as part of our weekly Witness Report post, we will be choosing different technical topics to discuss.
Please feel free to request a topic in the comment section.
Understanding Fiat and Crypto
What is Fiat: Let's start with the old first.
Fiat money is currency that a government has declared to be legal tender, but it is not backed by a physical commodity. The value of fiat money is derived from the relationship between supply and demand rather than the value of the material from which the money is made.


Source
Therefore, fiat currency only has value because the government maintains that value. It was first introduced as an alternative to commodity-backed money. Because fiat currency is also not linked to any physical reserves, it risks becoming worthless due to hyperinflation, Zimbabwe and Venezuela are perfect examples of this happening. When people lose faith in a nation's currency, the money will start to lose value. This can happen because of something called inflation, which is when central banks continuously print money. Governments and the banks are essentially in control of our money, and even censor people's privileges to move money in any way they see fit.
What are Cryptocurrencies?
"A digital currency in which encryption techniques are used to regulate the generation of units of currency and verify the transfer of funds, operating independently of a central bank."


Source
So, on the other hand cryptocurrency is basically a solution to the problems cause by fiat currencies, it returns the individual sovereignty of wealth back to the individual. Cryptocurrency is simplistically a Peer-to-Peer network with no centralised control, with a limited supply, protected by a consensus of cryptography. The currency is backed by the mining and the limited supply, with both of these aspects helping to increase the value of cryptocurrencies. We, at ADSactly, feel that crypto is the way of the future, and is a life changing tool.
---

ADSactly
ADSactly has been in full steem ahead mode this week as progress continues toward community growth and excitement continues to build.
What We Have Been Up To:
We reached 30000 followers: and after reaching this milestone this week, our discord community cleared the 6000 member mark. The growth of the community is in overdrive as people are learning about the great things happening and jumping on board.

Our Telegram is growing every day: ADSactly has been started to build its following on Telegram, and we have over 50 new members there this week alone.

Community Units: The community has been rallying together and building relationships as community units become more understood and people learn the potential and uses. Members are finding ways to work together and develop new projects. There are lots of great initiatives in the works and we will be hearing about these soon as the get announced.

ADSactly Cash: Members continue to learn more about the Cryptocurrency world and are understanding more about how to get involved and make good decisions. ADSactly cash continues to be developed and we are getting closer to its release. Community members continue to receive different crypto through community rains. With all this activity and excitement it is no wonder the membership continues to grow at such a rapid pace. We look forward to seeing you when you make your way to ADSactly.
We welcome you to join the society, meet and talk to people, make friends and establish relations with other ADSactly members. You will receive ADSactly community units just for showing up and taking part in our voice hangouts, for helping out with promotions, for helping new members feel welcomed, showing them around and helping them get familiar with the society, for finding new projects that might catch interest of other members. Sometimes even for being generally a good person willing to help others.
---

Server Information
CPU - XEON E5-2620 (4 cores @ 2.0Ghz)
RAM - 64GB
HDD - 500GB RAID6 (mirror/stripe)
Network - 10Gb/s dedicated 99.9% guaranteed uptime.
Location - Houston, TX, USA
Hosted by @crowetic
---
---
Click the link below to join our Discord society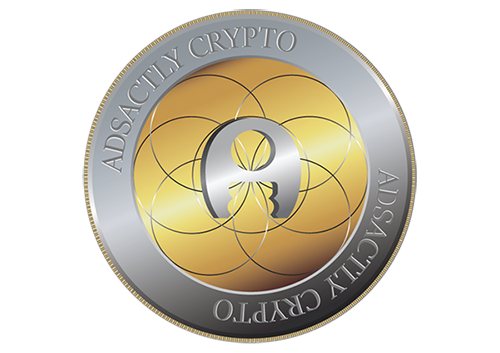 ---
We would greatly appreciate your witness vote
To vote for @adsactly-witness click the image below, scroll to the bottom and type "adsactly-witness" in the box

Thank You