Catching up the Blocks of Last 24 Hours in Witness Page
I was told by @ety001 that the Witness Page has stopped updating the number of blocks and rewards for each witnesses.
I login to the server and found out for some unknown reasons, the background process has stopped/crashed. Unfortunately, it has stopped four days ago.
Thus I restarted the process and skipped processing for the Witness Block information until it is sync-ed to the latest chain. Then it started to process the block infor - which may take 24 hours or more to get those two columns fully updated and be accurate.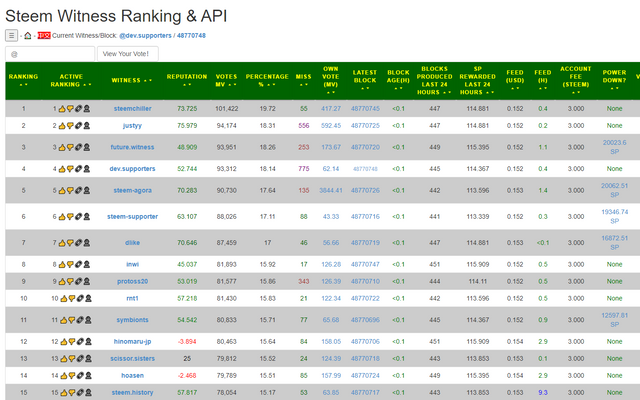 ---
Follow me for topics of Algorithms, Blockchain and Cloud.
I am @justyy - a Steem Witness
https://steemyy.com
My contributions
Support me
If you like my work, please: