Fighting Spam with Auto Downvote Trail
I was told that @postpromoter is spamming the chain with comments every 15 minute (test comments) and then self-upvoting them.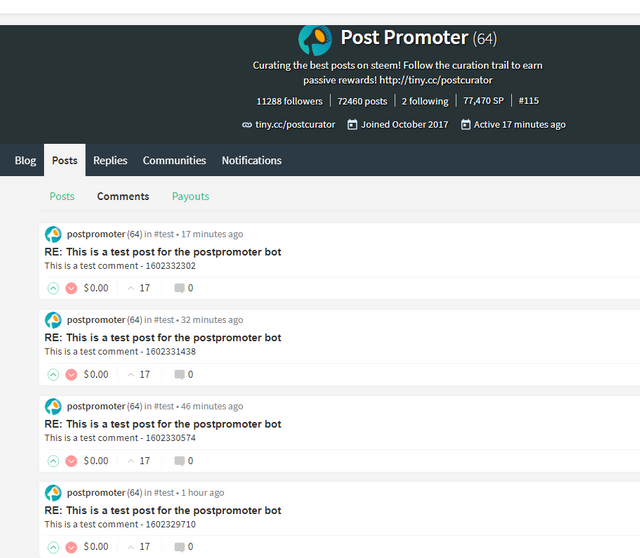 Then, I quickly add it to my downvote trail with -1% percentage.

If you spot spam/abuse, feel free to contact me (you can either [AT] me or comment at my posts) or send email to [email protected] then I'll investigate.
Also, feel free to follow my downvote (and upvote) trail with same voting weight.
You can also delegate SP to me via this tool: https://steemyy.com/sp-delegate-form/?delegatee=justyy
Every little helps!

@steemcurator01
@steemcurator02
---
Follow me for topics of Algorithms, Blockchain and Cloud.
I am @justyy - a Steem Witness
https://steemyy.com
My contributions
Support me
If you like my work, please: