cloh76.witness Update 08/20/17 - (APR Update, Red Cross Partnership update, Steemit Philippines Server, Project Updates, and Ongoing Developments)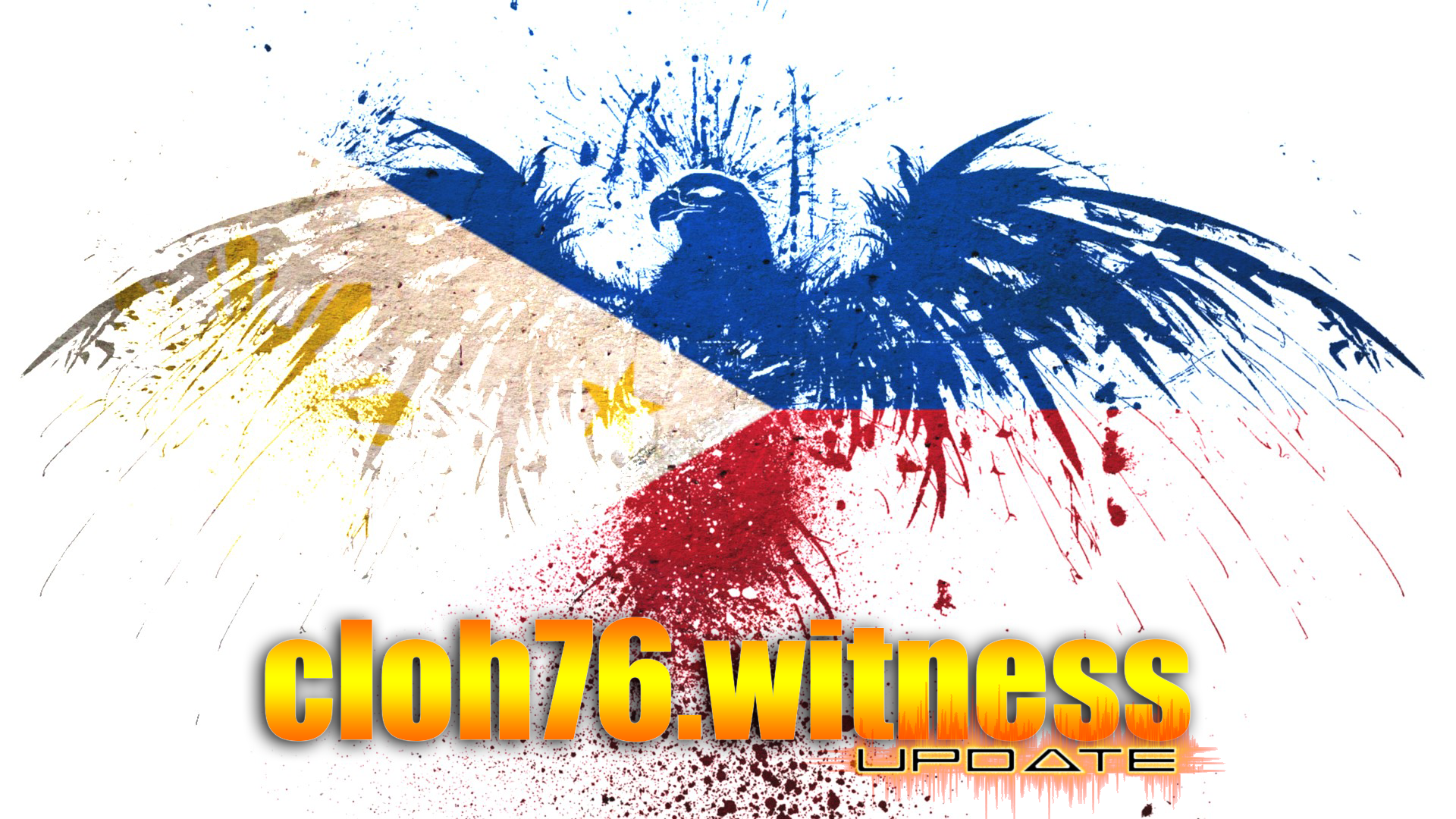 Another week has gone by at what seems to be a whirlwind pace. It seriously feels like just yesterday that I was typing up last week's update. There just isn't enough time for all the things I want to get accomplished. How Exciting!
As of this week, my Witness is ranked at #121 vs #138 from last week so I wanted to first take time to thank all those who voted for my witness. I also wanted to thank all those who continue to follow my account(s) and support the various projects and initiatives I am currently working on and involved in. It means more then you know. Without your support I would not be where I am today - which in most people's eyes is not much, but to me it means loads!
I recently solved my first block as well, which for any new witness is an exciting event which actually put me on the Map! Hopefully there will be a lot more to come so I can share that with the rest of the Steemit community in the form of support and backing for projects that will continue to make a difference.

Now to my updates:
APR Setting Update
Steem Dollars are currently at $0.99 each, which is currently better then what the price was trending at about a week ago.

@ausbitbank recently created a post asking witnesses to increase their APR preference in order to stimulate a positive increase in the overall price of Steemit. This update would encourage users to hold their Steem Dollars resulting in what we hope would be an increase in value. You can read that post HERE.
With that in mind - I have started broadcasting a preference of 5%. Although this to some people is high, I feel it averages out since a number of Witnesses are still broadcasting a 0%-1% APR preference. Granted I'm still somewhat new to this, it sounds logical.
---
Red Cross Update
As mentioned in my first Witness update; we recently got the opportunity to meet with The Red Cross to work on a partnership proposal. Several of the Steemit Philippines community members and myself posted about an event we attended to support the impacted citizens of Marawi. Now that a majority of the posts have paid out, the team is tallying up the donations and funds earned which we will en-cash and donate the funds directly to the Red Cross. My post generated $56.69 USD of which I donated 100% of the proceeds by paying the SBD equivalent of both the curation rewards and the SP rewards.

This is a project and partnership that will be ongoing where we will continue to send any donations and funds to support this cause. We will also work with the Red Cross to support other initiatives which are still in the works and will update as we finalize the arrangements. Our goal is to use the reach of the Red Cross to help spread the word about Steemit and encourage people who can bring value to the community and benefit from the ecosystem to join the Steemit. This can be a co-sponsorship arrangement which will benefit both Steemit and the Red Cross.
---
Steemit Philippines Server
I also wanted to take the time to announce the new Steemit Philippines Discord Server. This server is meant to replace the old server which no longer has any active Mods and Admins. We also have a channel within the PAL server that we currently maintain - many of us started with PAL and it has helped a lot of us get noticed and acclimated to how we can better serve the Steem Community. For that reason we want to Maintain that channel and presence in order to continue supporting PAL, New user, and all Minnows who need the same help that we once needed.
We have tried to make The Philippines server as feature packed as possible to ensure that all of our community members interests are cared for. It is still a work in progress, but as it continues to grow and evolve, we're hoping that it will be a place where all in-country Filipinos, Expats, OFWs, and anyone interested in Filipino culture and friends can feel welcome. Anyone, and I mean ANYONE is free to join, visit, kick-off their shoes, and enjoy all that we have to offer.
The Discord Server Link is HERE
---
Project and Other Updates
I continue to work on several projects behind the scenes and several of the PH community members also have their own projects ongoing.
Bots - I am currently working on a number of Bots that will perform various tasks. These tasks range from Curation, voting, and providing daily allowances to our community members. The overall goal is to help our new members get noticed similar to initiatives that other Witnesses, Whales, and Individuals are doing. My goal is to try and help as many new Steemit members as I can to get their feet off the ground and reduce the churn of people signing up and leaving. Some of these bots, aside from providing monetary rewards or visibility assistance will also simply just be for fun - providing activities that community members can enjoy, so that the focus isn't just about money - instead to build a community where people also enjoy each others company.
Community Service and Charity - This is something I have mentioned several times previously. Our goal is to give back and uplift the community. To do what we can and as much as we can to give back. Several of our members are working on activities that will support people who need help and empower people who need who need a platform to showcase their talents. I won't steal their thunder, but you will be seeing several amazing initiatives and projects coming from the Steemit Philippines community. We hope you can join.
Partnerships with other organizations and communities - I am always on the lookout for groups and individuals who would like to partner to achieve something life changing and grand. I think it is safe to say that the Steemit Philippines community feels the same way. We want to help champion initiatives and partner in other communities where we can make a difference and expand the reach of Steemit. Most of our members are an active part of a number of communities within the Steemit ecosystem and were always looking for more ways that we can get involved and help.
---
There is still a lot of work to do and I'm excited each and every day to see what is new within the Steemit community. I am constantly inspired by the people I meet and the community members I get to work and associate with.
In parting - Please make sure you vote for Witnesses. I am currently ranked #121 and there are a great number of inactive witnesses ahead of me. For those who still have votes for those witnesses - Your vote is being wasted on something that does no good for the benefit and growth of the community. Might as well move your vote to the number of Witnesses who are online day-in and day-out serving the Steemit community.
As always Thanks for reading. If you enjoyed this post - please Follow, Upvote, Comment, Resteem and let me know what you think in the comments below.
---

How to vote?
Use the witness page https://steemit.com/~witnesses
scroll down the page until you see the vote box below and enter cloh76.witness

click VOTE and accept my Appreciation and Gratitude!
---
---
Thanks to
@deveerei
for creating the personalized Steemit Phoenix for me!
---