cloh76.witness Update 1/7/18 - First update of 2018 - Welcome to the New Year!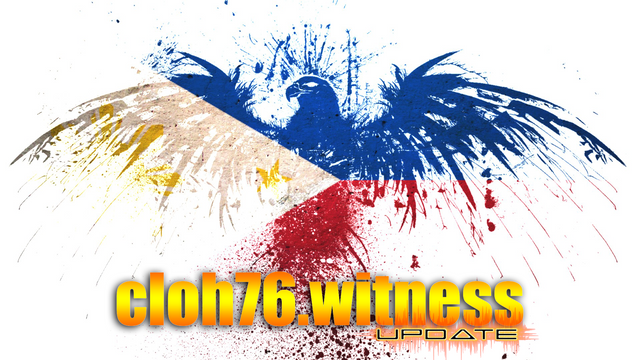 Hello My Fellow Steemit Community Members,
Happy New Year! 2018 is upon us and Steemit is growing by leaps and bounds.
My Witness account has dropped a few positions, but I'm continuing to work hard to do what I can to support the Steemit Community. I want to personally thank all of my longtime supporters and all of my new supporters who vote for me as a witness. Your support means so much to me.
My witness is currently setup with the following parameters:
Running version v0.19.2
65536 block size
1% SBD interest
0.200 steem creation fee
Both my Witness Node and Backup are running on 32GB, however I am considering upgrading to 64GB due to the rapid growth of Steemit and it's blockchain.
What is my current focus?
As usual, I am focusing on the Philippines community as well number of other communities which I support (Austin, USA, PAL, Whaleshares - just to name a few). I also continue to work on several projects I started in the last year, but due to the holidays, took a break to spend much needed time with family.
I have several Bots that I am working on and updating and various other projects that I have yet to get started on.
UpvotePH - A bot dedicated to the Steemit Philippines | SteemPH Discord Server for up-voting registered members posts. I am working hard to generate enough funds in order to increase my SP so I can delegate a more impactful amount of voting power to this bot in order to help uplift community posts.
KuyaBot - Also a community bot which serves a support function to all new users of Steemit in the PH community. I will be updating its code in order to add features which will allow us to reduce the number of 3rd party bots in the discord features. Some of the additional features include AI and user interaction, games and trivia, playing music and DJing, translation, announcements and updates, and server moderation.
WhalePH - This bot provides auto-upvote support to users who delegate SP to any of the bots I have created. The bot will soon have a larger delegation of SP from my primary account. It will auto-upvote posts from Steemit community members who support the PH community through charity events, sponsorships, event and contest hosting, and various other activities.
WhaleSong - I briefly announced this bot recently. This is a Steemit community pay-4-vote bot and work on it is still ongoing. I am working on programming additional features such as daily payouts to delegators and polishing off some loose ends before I finally deploy it. I will be leasing and delegating my own SP to this bot to ensure that it provides guaranteed profitability to all users of the Steemit community. Aside from helping investors and users profit, I also plan on donating a portion of the funds earned to charitable events and causes championed by the SteemPH community.
SteemitPhilippines.com - Work on the official Steemit Philippines | SteemPH website has not yet been started, however currently there is a place holder website in place. I hope to have a working site up-and-ready within the next couple of months where community members can benefit from it.
As you can see I have a few things in the works. In addition to those listed above, I have a whiteboard full of other activities and projects which I am conceptualizing and sourcing help on. Between work, family, and Steemit, there just isn't enough time in the day, but I will continue to manage my time so I can provide equal focus to all three and hopefully help make a difference.
---
That is about all of the updates I have for this week. Please continue to check out my updates and let me know if there is anything you want to see or partner on. If you have any questions, inputs, or feedback, please feel free to let me know and as usual I appreciate your continued support!