My informal Witness update and brainstorming log - March 1, 2018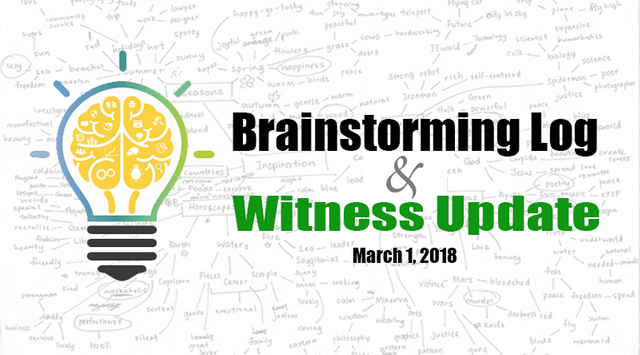 Hello My Fellow Steemit Community Members,
Today I wanted to take the opportunity to start a new series of posts which are essentially my brainstorming log of things I want to achieve. Informally, I guess you can consider this my witness update and a placeholder for some of the projects I am working on and conceptualizing. On several occasions, I sit in my home office at my desk (when I should actually be working) and think...
What else can I do to contribute to Steemit and the communities I support?
During a few of the PH events that I attended before moving back to the states, I always found myself talking to @surpassinggoogle for several hours at a time about this one topic. He and I both suffer from the same ailment of wanting to always do more and constantly coming up with more ideas and projects than we can sometimes manage - I'm sure several witnesses and community members are in the same boat.
Often times, because of this, starting one project and being able to finish it becomes a difficult task. There just is not enough resources, time, and sometimes skill (at least in my case) to complete these projects in a timely manner. Often times I am working on several projects at once on top of my real life responsibilities. Time management becomes an issue.
Below is an update and a list of various projects I am currently working on. Also listed are some potential activities and proposals that I am laying the groundwork for.
Existing Project Updates:

KuyaBot - This PH Community bot which I created a while ago serves a support function to all new users of Steemit in the PH community. You can find and interact with KuyaBot in the PH Discord Server.
Updated Features include - Channel moderation, Cryptocurrency price updates and analysis, Steemit profile displays, and additional interactions to channel conversations.
Ongoing Updates and Features currently in the works Include:
Chat/Voice Activity Count and Economy System - this integration is currently in process and is a feature that allows KuyaBot to Reward active users with Ranks and Titles as well as Digital Pesos (which are paid randomly for activity) which can be banked, traded, and used to purchase boosters and items within Discord. Digital Pesos earned can also be used by community members to purchase upvote percentages on their Steemit Posts by sending an equivalent amount of Digital Pesos to KuyaBot with the users post url. This will encourage members to be active participants in the community by way of a reward system. Admins and MODs will also be able to distribute Digital Pesos from the community bank to members for activities, prizes, and rewards for their contributions to the community, participation and attendance at events, and rewards for PH hosted contests.
Random SBD/STEEM Giveaway - This feature utilizes the activity count mentioned above to select 3 random users from a list of registered PH Discord community members and rewards them for their activity. Drawings are done on random days and determined by the bot to ensure that users are not just showing up on the days of the drawings to ensure that the system is fair.
Gambling and Additional Games - This system will also tie into the economy system mentioned above. Users can elect to gamble or play games to earn (or lose) additional Digital Pesos which they can use for the various activities mentioned in the first bullet point.
Additional Server Moderation and Community Interaction features Examples of code I am adding for this feature include removing Spam and deleting links which are posted in non-upvote and promo channels. I am also working on integrating cleverbot features into Kuyabot for more clever interaction with the community.
Translation Services - Currently the Server uses a translator bot powered by google translate. My plan is to reduce the number of bots and consolidate so that KuyaBot can accommodate functions from all bots currently supporting the server.
I am currently sourcing for help to complete coding of these features - if you are interested and available, please contact me on discord or steemit.chat

WhalePH - This bot provides auto-upvote support to users who delegate SP to any of the bots I have created.
Myself and other memebrs have already started to delegate SP to this bot to help upvote posts and content created which is focused towards projects, contests, and initiatives geared towards community involvement in the PH community and growth. As contributors to the community, those who sponsor, lead, host, or donate to community-related events and activities will also receive auto-upvotes from this bot. Random posts are reviewed regularly to ensure that the bot is not being abused. Steemit community members who support the PH community through charity events, sponsorships, event and contest hosting, and various other activities are added to a list which the bot curates from.

UpvotePH - Like @banjo and @minnowsupport, this is a bot dedicated to the Steemit Philippines | SteemPH Discord Server for up-voting registered members posts. It is a community bot deligated with a small amount of SP to give new members a tiny boost on their Steemit posts. About 10% of my monthly earned SP will be delegated to this bot on a regular basis so that I can continue my focus on helping minnows to succeed.
Updates to this bot include a blacklist for members who have been found abusing the service or upvoting posts which are considered offensive, abusive, and lacking in quality. Identification of blacklisted content creators is a manual process so I am currently looking for a process to help automate this function.

WhaleSong - This is a Steemit community pay-4-vote bot and work has been put on hold in lieu of other projects I am working on. Like most other pay4vote bots, WhaleSong supports the entire Steemit Community by upvoting posts based on the amount of SBD/STEEM sent to it. With a mixture of delegated and leased SP, I want to ensure that this bot is providing both guaranteed profitability and substantial returns to all users of the Steemit community including investors. Aside from helping investors and users profit, I also plan on donating a portion of the funds earned to charitable events, causes, and new projects championed by the SteemPH community.
I will eventually get back to deploying this bot and adding it to @yabapmatt's bot tracker. For now, though, I think the pay4vote bot market is already saturated enough with options to already be able to provide enough support to the Steemit community.

SteemitPhilippines.com - Work on the official Steemit Philippines | SteemPH website is ongoing. Currently a temporary page has been setup where community members can find information on the organization and our mission and goals.
Development Plans and Projected Features:
Consolidation and addition of all Steemit tools - The plan is to incorporate into the site various features already created and deployed by members of the Steemit Community. Tools include those created by @justyy such as his delegation tools, AnonSteem by @someguy123 and other Account creation tools, embedded Steemit.Chat now hosted and maintained by @followbtcnews, links to helpful tools like Steemvoter by @penguinpablo, steemauto by @mahdiyari, and a number of other useful links and tools created by other Witnesses and developers.
Bot Tracking - specifically the PH specific bots. The website will have a tracker and status page that allows users to see voting windows, payouts, and earnings as well as a feature mentioned below for picking random posts that were previously upvoted for a 100% vote from WhalePH.
SteemConnect Integration - I will be integrating SteemConnect to allow users to sign in using their Steemit accounts. This will further integrate and allow users to connect through this portal to Steem.
Direct posting - Since the site will be running on its own node (eventually) this is a feature of the above integration and will serve as a portal that SteemPH members can use as an option to connect and post to the Steemit blockchain.
Shop - This serves as a store where PH community members can post their creations for sale as well as buy SteemPH merchandise for SBD/STEEM.
Events and Announcements - What good is having a page if you can't use it to connect your community members. Regular updates and calendars will be added to highlight meetups, charity events, parties, and other activities so Community members can stay up-to-date and in-the-know of all activities on the horizon
More to come!!!
SteemStart Beta - I announced this a few weeks ago in this post. SteemStart is a place where people can make their dreams come true. A place where people can post their ideas, designs, and their ventures, and hopefully make them a reality. It takes a page from other crowdfunding and kickstarter sites and uses the technology behind Steemit to help aspiring entrepreneurs get their projects noticed and off the ground.
Work is still ongoing and because of my limited coding knowledge, things are progressing slowly. I am learning as I go and work is starting to pick up now that I am sourcing more experienced help. I hope to have an update on our progress in the next few weeks and be ready to launch shortly after. More to come on this initiative as I reach the next milestone!
Projects, Proposals, and Activities I have already started to Lay the Groundwork for

SteemPH Gold - Currently named PH Elite, I wanted to start a group within the organization for members who truly contribute to the PH community. Like SteemPH this is not limited to just Filipinos, and people living in the Philippines, but to all people globally who contribute to or support Steemit Philippines and the Philippines Community.
I came up with this concept while I was observing our upvote-and-promo room. I noticed that we had several people who were registered and sitting idle in the PH server who constantly use the bots and services that our community provides, however, did not participate or give anything of value back to the community. I still want the service to be available to all and do not want to discriminate against anyone who uses the services and of randomly kicking people out, I decided to create a separate group focused on those who are truly active and supportive of the Philippines.
PH Gold is a subgroup of the SteemPH Server that is hidden to most. Membership is by invite only and all people who want access must fill out a Registration form (taking a page from @sndbox). The registration is reviewed by the Admin/MOD/Witnesses of SteemPH to determine eligibility. Once granted access rights, the subgroup will be visible to the user and a one-time registration fee must be paid to the PHGold bot. A majority of mine and other members SP will be delegated to this bot to help upvote, promote, and support these users posts. In addition to this, members will have special access to events, parties, and other premium features associated with SteemPH.
Upvoted posts are regularly reviewed by a team of curators and automatically added to the SteemitPhlippines website by the PHGold bot. On a regular basis, the bot will select 3 random posts who will receive a 100% upvote from WhalePH.
This project is in its infancy and I expect it to grow as we proceed. Updates and the official launch announcements will be shared soon!

SteemCenter PH - This is an ambitious project similar to Steem Park and expands on the idea of teaching and making an impact to the community by providing a physical space that is geared towards Steemit. The plan is to create a colorful and dynamic billboard for the Steemit community in an open environment where people can gather, collaborate, develop, and spread the word about Steemit. My vision for this is to locate a central location in Metro Manila which is accessible to the surrounding areas where people can go to learn and teach each other about Steemit.
The facility will look and feel like an open office where people can gather comfortably. It will be fully funded and maintained by Steemit earnings and donations and self-sustainable. The plan is to hire or invite Steemit volunteers who will serve as local curators and teachers who can support registered users who visit.
We will have stations set up so people can access Steemit, create and post content, and collaborate with one another. I'm looking at donating some excess studio equipment and carving out space at the center so registered guests can create and edit media content for @dtube upload. Current work is ongoing to design the concept, but below are some quick ideas of what I am thinking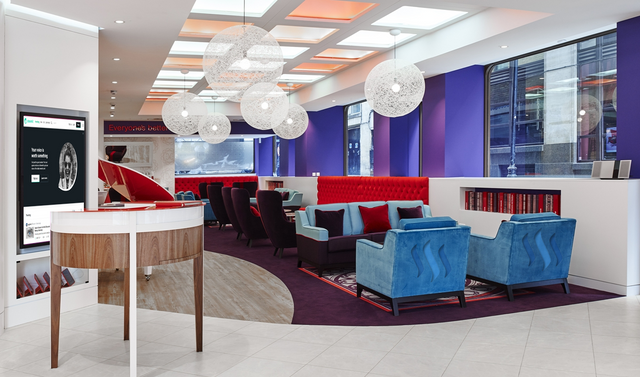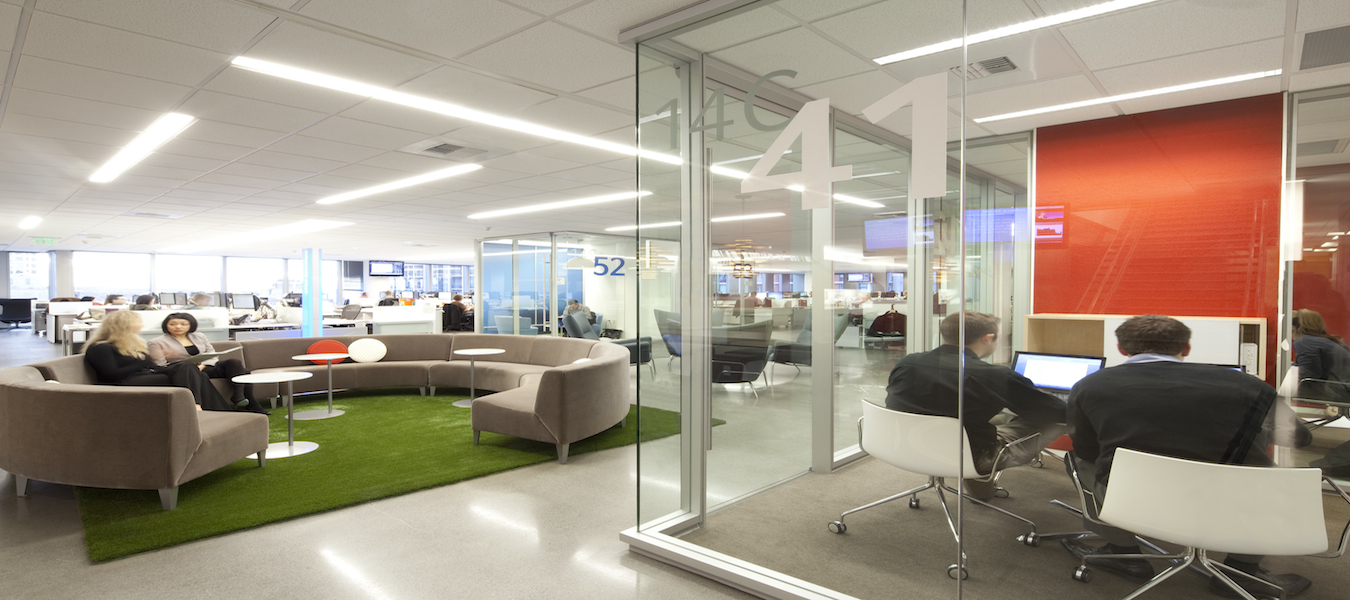 Image Source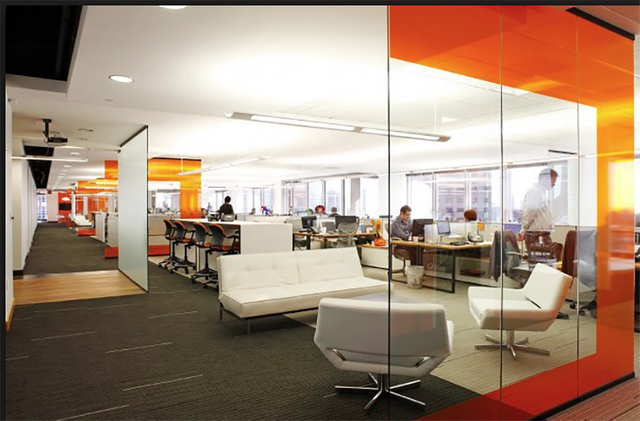 Image Source
The center will have a number of subsidized vendors who will accept SBD and STEEM as a form of payment for food, drinks, and other goods. It will also serve as a venue for future Steemit Philippines Meetups.
This, of course, is just the start. Eventually, we will expand these centers to the various provinces of the Philippines and partner with other organizations (similar to our partnership with the Red Cross) to help promote their activities and brands using the Steemit blockchain and at the same time partner with them using the center as a meeting place to help the Philippines community and spread Steemit even farther.
More to come on this. I will share the fundraising efforts and an official announcement once we progress a little further with our concept and proposal.

My Final Proposal and project that I am building the groundwork for (for now....) is the Steem Marketplace. This is an eBay like service where people can buy and sell goods as well as their own creations. The site itself will be built on the Steemit Blockchain and allow people to post items for sale or auction. It will have a user rating system to hold people accountable and an economy using SBD and Steem as the form of payment.
I recently signed up for eBay and made my first sale and once that Sale had completed, I was surprised by the number of Fees I was charged. Luckily as a first time user, I got all the fees removed. I wanted to create a place where people could sell their items without the worry of needing to pay posting fees and advertising fees and on top of that a separate paypal-like fee for processing payments.
Instead, my idea is to allow people to buy and sell for free. Everything earned from the sale goes to the user. There are no fees that we will charge. The only fee that we the operator get is a percentage of the post earnings, which in turn, is also a bonus that the seller can earn from assuming enough people upvote the post.
Plans for the site are currently in the works and more updates will come soon as we consider every angle and build out the concept.

As you can see I have a lot on my plate and the ideas never stop coming. There is so much potential to help the Community grow and so much possibility to expand on ideas already in place. These are just some of the things I have spent my sleepless hours on; this on top of the other activities I'm involved in. As mentioned. If you have a passion, skillset, and even ideas that can help contribute to the completion of any of these projects, I am always looking for help. I thrive on the creativity and the passion of the Steemit community and am inspired every day to do something new.
Thank you for taking the time to read my long but hopefully inspiring brainstorming log and pseudo Witness update. I hope you enjoyed the read. Please let me know your thoughts in the comment section below. If you would like to participate or contribute to any of these projects and activities, please don't hesitate to contact me on discord or steemit.chat @cloh76 or cloh76.witness.
I would also appreciate your support to help fund some of these projects by Upvoting and/or Resteeming this post and voting for my witness account cloh76.witness. I may not be the most skilled witness, but I do what I can with what I have and I'm learning every day.