WTF just happened today?
View this post on Hive: WTF just happened today?
---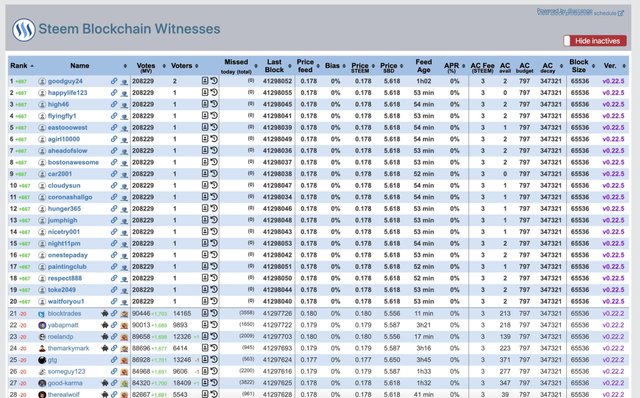 Do you recognise these Top20 Witnesses? No? Well that's normal because Justin Sun and his team have created 20 new Steem accounts, spinner up a Witness node, got those new accounts voted as Consensus Witnesses and took over the Steem blockchain by running their own SoftFork 0.22.5 reverting the effect of SoftFork 0.22.2.
That was made possible with the help of Binance and Huobi, two popular crypto exchanges who powered up the Steem from their customers and proxy voted @dev365 which in turn votes for the 20 new witnesses. CZ Binance claims that they were mislead by Justin into thinking it was for a platform upgrade.
Update:
CZ Binance have removed their Witness proxy vote from @dev365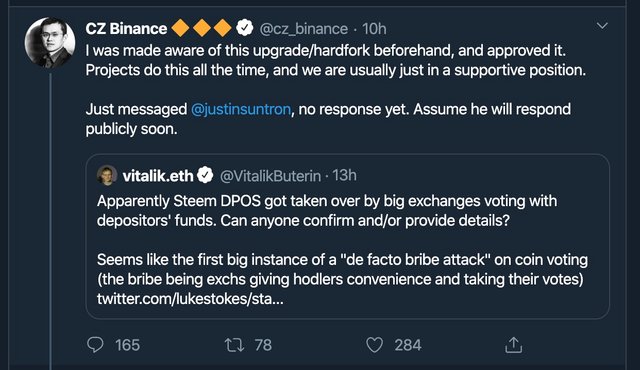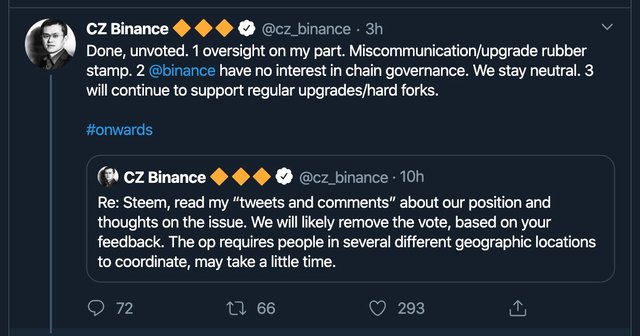 This move from Justin Sun and his Tron partners was in response to the former Top20 Witnesses who recently voted for the SoftFork 0.22.2 that contains code change for freezing the Steemit Inc Ninja-Mined Stakes (SiNMS) in order to protect the Steem blockchain from a potential 51% attack from Justin. In a response post to the SF, Justin Sun seemed to be positive despite the event and suggested a meeting with the top 50 witnesses on March 6th 2020 for a Steemit 2.0 Town Hall. 3 days before the meeting date, 20 new witnesses appeared on the chain and got quickly voted to the top 20 position.
The Steem blockchain is now centralised, under control of one single entity.
The new SteemiTron Witnesses are now running SoftFork 0.22.5 that reverted previous changes, unlocking the SiNMS under @steemit, @steem, and @misterdelegation and getting them to cast witness votes.
---
While I am opposed to the SF 222, I think Justin's counter attack was a worse decision. It was a pure show of power. His reaction has made the Steem blockchain totally centralised. Even though it is a temporary state, we now know that he is able and will do it again if he wants to.
In a restricted Slack channel owned by Steemit Inc, Roy Liu (Tron team) justified the action with But what takes to make Steem right, it's not about iteration, but revolution. They did on Steem what they recently did on Tron by voting for their own Super Representative using genesis coins.
To make things worse, Justin called the former consensus witnesses (elected by the community) "hackers" who have left him no choice but take control of the chain.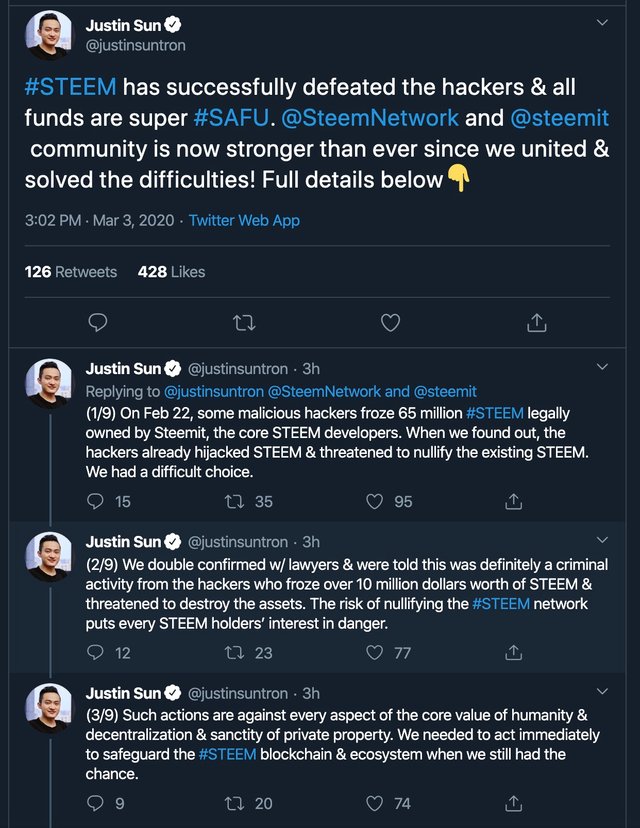 This is not only bad for the Steem blockchain, it is also giving a bad name to the whole crypto industry. The exchanges involved (apparently through deception from Justin Sun) are also loosing face and trust from their customers and the crypto community. Binance has retracted their vote but it's too late, damage has been done.
I read a lot of users commenting that Steem without the community is worthless. But what if Justin didn't really care about that community? What if all he wanted is the technology and current assets in order to build a new community from potential users out there who are new to crypto? Our Steem community or even the whole crypto community is just a tiny fraction of what can be achieved. I think Justin will just set new rules, implement new features and market the shit out of it. Those who stay will benefit from that in the short to medium term with a potential risk of getting screwed in the long term depending on Justin's private plans. Those who leave the chain, well "1 lost, 10 found" say the French. That is probably why he didn't care taking this action.
Following this event, three important figures at Steemit Inc have resigned today:
It saddens me to see that things have escalated to this point and make us loose such important actors. A wealth of technical knowledge about the blockchain is now lost.
I'm expecting more events to happen, this is just the beginning. The Steem blockchain as we know it is dead but it its agony it seems to have become more alive. More users started to be concerned about Witness votes, social media platforms are getting waves of articles and comments about the events happening on Steem.
Will Steem come back from the ashes like the Phoenix or will it grow back two heads like the Hydra?
---
Vote for my witness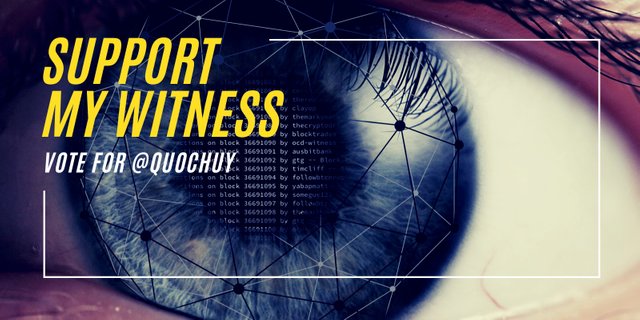 On Steem, Witnesses are playing the important role of providing a performant and safe network for all of us. You have the power to choose 30 trusty witnesses to package transactions and sign the blocks that will go in the Steem blockchain. Vote for me via SteemConnect to help me do more useful projects for the communities.