Let us the Community take Steem Governance into our own Hands!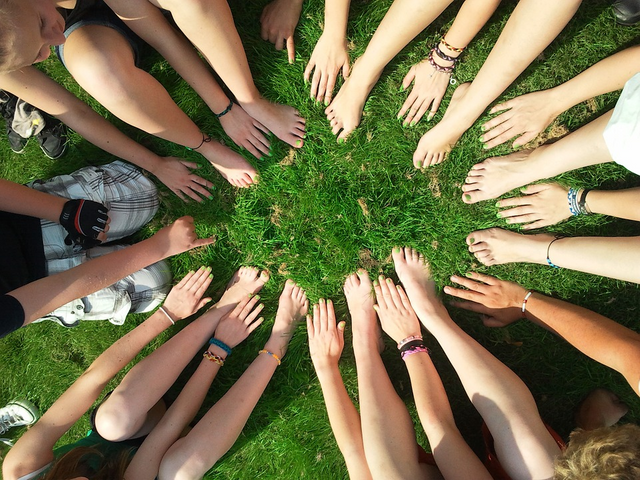 ---
As you all have probably noticed, there is a lot of discussion about the powerdown, about the fork, about Steemit Inc. stake and about the future of Steem the blockchain. There are many smart people who already said a lot about this topic, so I will link to @jesta's post about the topic which I also resteemed. I want to focus on something related but different today.
There are smart people working on resolutions to this standoff and my voice would be not much more than a repeat of their points. I rather focus on the future of Steem, regardless of the outcome of this situation. Should Steemit Inc. make an abrupt exit, I want to make sure that Steem continues.
But how can we achieve this?
With the HF 20 disaster, I created the SteemCommunity organization on Github which currently has 18 members and 8 more invited. Many witnesses and developers expressed interest in a community that furthers Steem blockchain development. But it seems, interes was not enough, without clear goals, without a structure, no one person would step up and put work in. So the last days I made a plan on how to structure this organization. A great thanks to @inertia for pushing this with me!
We need to have a plan!
Before we all start slinging code and creating things, we should think about what we as a community want. For this I created the Planners Team with the task of creating a community roadmap. They should discuss the viability of new ideas and proposals and decide on if the community pursues them and with what priority.
We need to engage the community!
To not have the Planners be an ivory tower, we have the Communicators Team. They engage users, gather feedback and bring it to the Planners. And they communicate plans and discussions, keeping the general public updated with summaries of complicated and nuanced discussions. They are our link to everyone on Steem and an important role.
We need to keep track of our projects!
No one likes abandoned projects. And for Steem to be a community where everyone loves to contribute, we have to do the dirty work of keeping everything clean and tidy. For this there are the Houskeepers Team, who keep repositories up to date, remove orphaned code and issues and watch other forks like the steemit repos for changes, so that we always have an up to date organization.
But these roles have nothing to do with coding yet?
Yes. And that is the point of it. We should think about how we want Steem to be before we start going in a random direction. And this involves everyone. Developers who are able to contribute are rare. But we have many motivated users who can make plans, discuss proposals and engage our community. And many housekeeping tasks are easily learned and a huge help to the devs we will later find.
So, I am looking for motivated folks who want to step up and do something for Steem. Your contribution matters. And the community will thank you. I would love to have people like @smooth as Planners and people like @suesa as Communicators, @inertia already stepped up as a Housekeeper. But I rather have all of you think and discuss about who would fit a role. And what roles we would need that I missed so far.
Okay, but where will we end up? What is our goal?
It is not upon me to decide the future of Steem, so I will only mention a few ideas that popped up in discussions I witnessed:
Create a Steem Improvement Proposal structure where the community can propose and discuss changes that can later be funded for development.
Create a Development Fund for Steem, maybe in cooperation with initiatives like @utopian-io or the seeminly abandoned @steemtank.
Find capable developers inside and outside of Steem and give them an opportunity to improve Steem.
Increase transparency by making all discussion public, moving away from secret slacks into the blockchain and an open for all github organization.
Give the small fish a voice by ensuring that everyone is informed about all proposals and changes so that more people can join the informed discussion.
Make Steem the blockchain move away from Steemit Inc. as the sole driver of success and decouple steemit.com from Steem via a decentralized community.
The future of Steem depends on you!
I alone will not be able to accomplish this. I can code for the blockchain, have made pull requests to steemd and will make use of this. But I am not alone in Steem. There are many smart and dedicated people here. And we all want Steem to succeed.
If you are interested in participating, please tell me. I am available in the Steem Reform Discord, in the #ideas-and-suggestions channel and depending on demand will soon create a separate server for the community (This community is now in beta here and I will soon write a separate post about it). Should you be unsure if your skills are useful to the community, talk to me and I am sure that we find something :)
And as always, tell me if you have ideas on how to improve things, roles I have missed or problems with the way something is set up. This is not a one man show, I am just the person starting it.
---
Payout is send to steempeak.com, an alternative frontent that is a perfect replacement, should steemit.com shut down


---

---