Oracles - A Steemian Based Witnessing the Witness Group - "Dead Witnesses" And How To Prevent Another BellyRub Incident!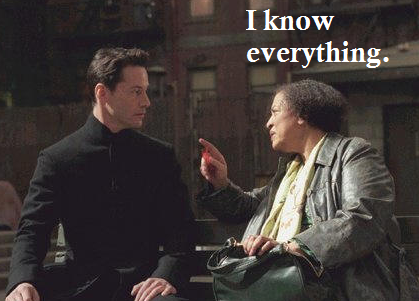 Not all Witnesses know everything.
Good evening Fellow Steemians, this account and the Discord Channel that accompanies it, is built with the sole purpose to prevent the unfortunate events that took place with Bellyrub and it's ( verified scam, and here ) owner @zeartul who is still currently a witness.
We'll get back to BellyRub/Zeartul shortly.
---
What is the purpose of the Oracles ?
The early purpose (this is subject to change as we get input from members ) This charter is to ensure that our 30 witness votes per group member goes the right person, with the right qualifications and will uphold all of the rights and privileged bestowed upon him from our Oracles - Witnessing The Witnesses Group.
By having a group of fellow Steemians oversee this in a transparent way, we can provide a "vetting mechanism" to ensure the quality and responsibility of SteemIt Witnesses going forward. These mechanism will be chartered and developed by this group and posted on this account shortly.
Also, we must give credit to the creator of the idea where the whole concept came about via @steveblack post here.
---
Who can Join?
Anyone! if you are minnow looking to have more say in this platform this is an ideal group to get to know. If you are Dolphin , or even a current witness I'd suggest stopping in and saying hi to the community. it's a great way to get engage with the people who give you the necessary votes.
---
What this account isn't?
This is not a place to tear down Witnesses , or create animosity amongst other witnesses , or the community , or create a "club of collusion" . We are hear to facilitate the honest and transparent discussion of what makes a great witness and why do you think you should become one. Nothing more and nothing less.
---
Other Purposes/Ideas:
Myself and @swolesome will be taking this opportunity to create the "Yelp" for Witnesses. Which will have ratings/feedback on all the witnesses. SteemIt is just going to grow leaps and bounds soon and to handle the # witnesses that will come on board we'll need a reliable system to keep everyone transparent and honest.
We'll be using this account to have transparency of our meetings ( transcripts posted here ), along with survey's given to all witnesses who care to join to receive a "certificate of trust" from the group.
Most importantly, we want to educated everyone what a Witness is. We might even create our own node and go through piece by piece with everyone in the community how it all works and what is involved.
---
Back to BellyRub and Zeartful... after reading this post- If you are witness voting @zeartul, please remove that scammer's vote by @themarkymark , I came across this quote:
There are a lot of people with a lot of voting power still voting for @zeartul and helping him maintain a passive income. Although it isn't a lot ($250 or so/month) it should be zero.
BUT, even more important was this...
No one knew the type of person he was until it was too late, but we know now. If you are not sure, check your witness votes and support witnesses you believe in and have an agenda aligned with yours. There are lots of options but witness votes should be visited frequently to as many people support witnesses in the top 50 that have been offline for many months.
Nobody knew that type of person before it's to late. Well, maybe our group can change this. Also, the whole idea that your vote should align with the agenda of the witness can be solved with our group. But, even more important there are witnesses in the Top 50 who have been offline for months! We need to be more engaged with our witnesses as a community.
---
If you like what we are doing please visit our Discord and as we all like to say come on in and get some Witnessdom! and a special thanks to the following Oracles...
@gogogadgetupvote , @steveblack , @ausbitbank and @swolesome I might have forgotten a few of the crew my apologies!
Disclaimer: This is a collaborative group account in the spirit of transparency this post is written by @steemitqa and will be Resteemed and Upvoted as such.