Whiteiswhite Contest Theme For Week 26 - with UPDATE
THE THEME FOR THIS WEEK'S WIWCONTEST (WHITE IS WHITE CONTEST) IS – FULL-FRAME FLOWERS. (WHITE OF COURSE!)
---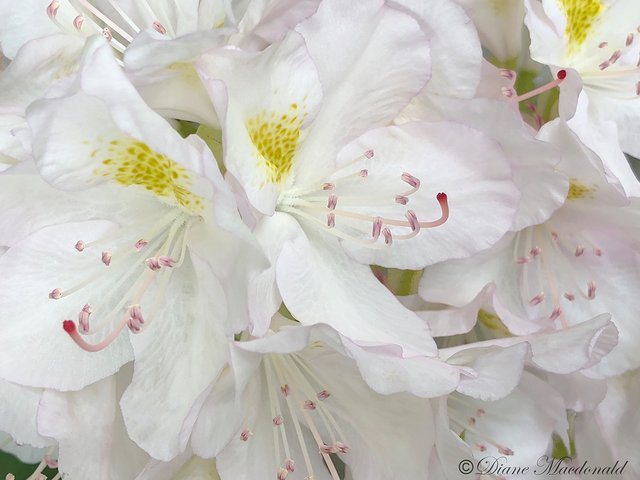 Image ©Diane Macdonald. All Rights Reserved. Camera: iPhone Apple 8 Plus
---
What do I mean by Full-Frame? I am not talking about the different camera sensors - Full-Frame versus Cropped Frame, but about how the image looks on paper or on the screen. In stock photography the keyword Full-Frame is used to describe an image that totally fills the screen or page in such a way that it could be used as a background in design.
---
UPDATE
The theme is FULL-FRAME FLOWERS. Please note the plural FLOWERS. Your image should contain multiple flowers or flower heads as in my examples. I'm not looking for macro shots of single flowers, although they are beautiful!
---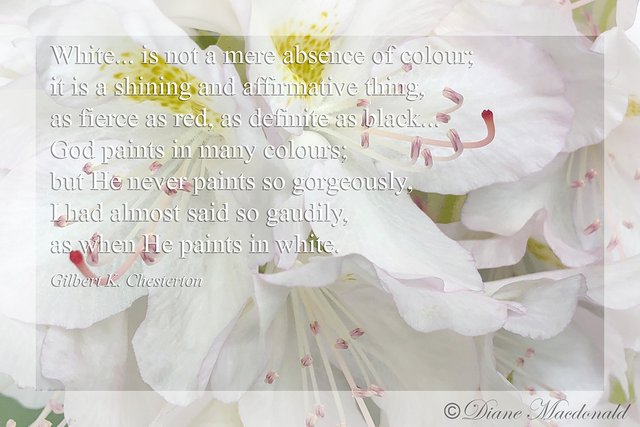 Image ©Diane Macdonald. All Rights Reserved. Camera: iPhone Apple 8 Plus
---
The following examples of white rhododendron flowers that I photographed in Massachusetts last week should make it clear. Only images that conform to the requirements of the contest will be considered for a win!
---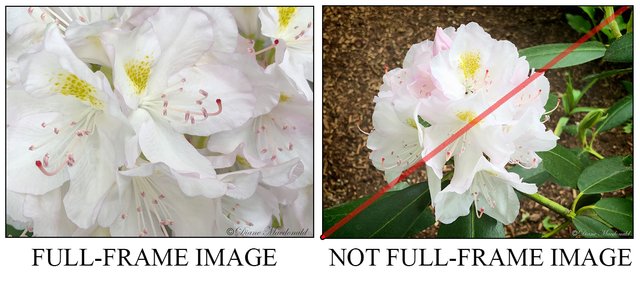 Images ©Diane Macdonald. All Rights Reserved. Camera: iPhone Apple 8 Plus
---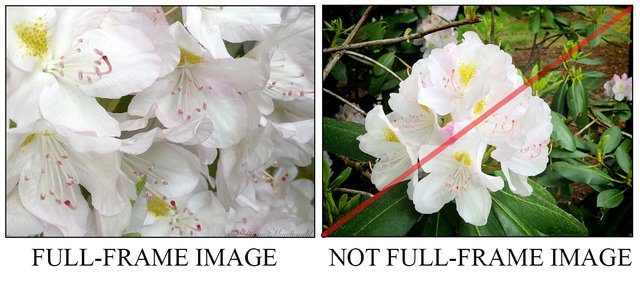 Images ©Diane Macdonald. All Rights Reserved. Camera: iPhone Apple 8 Plus
---
Please remember that this is a PHOTOGRAPHY CONTEST, so please submit your very best images, as the contest is judged based on image quality and technique as well as the subject matter. If you are using a smartphone, please be sure to use the highest quality available to shoot your image, as image quality counts! If there are dust spots or anything else in the image that needs removing, please take the time to clean up the shot. Photography is not over the second you press the shutter! Post-processing has always been a very important part of photography, whether in the traditional darkroom or the digital darkroom.
There will be three winners and each will receive 1.0 SBD until further notice. Each of the Honorable Mention winners will receive a 0.1 SBD tip from tipu. The deadline for entries is is Saturday June 9th at midnight EST.
---
REMEMBER - YOU MUST FOLLOW THE RULES AND YOU MUST UPVOTE THIS POST (PREFEREABLY WITH AT LEAST 50% POWER) TO QUALIFY TO WIN! Without your generous Upvotes, the contest will not be able to continue.
Also, by entering this contest, you are agreeing to the display of your images in the body of next week's post if your image is a winner.
---
Here are the rules:
ALL PHOTOGRAPHY MUST BE YOUR OWN WORK!
You may enter 3 images for the week, preferably in separate posts.
Add the #wiwcontest tag to each entered image
Upvote this post (preferably at 50% power or higher.) ONLY THOSE UPVOTING THIS POST WILL QUALIFY TO WIN. Resteeming is not required, but helps to raise awareness for the contest.
---
The three WINNERS each week will receive 1.0 SBD until further notice.
---
Thanks for taking the time to read this! I truly appreciate it. Read some of my past photography tips and tutorials at photography-101.
---