WONO ICO - Towards a sharing-based economy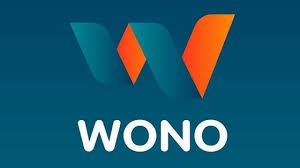 The Sharing Economy and WONO
As per PWC estimates in 2015, the sharing economy is worth $15 BN in 2014 and is anticipated to reach $335 BN in 2025 with the most promising sectors in this segment known to be rentals (residential rentals), transportation and services. Take for example companies such as Airbnb, Homelink, Uber, Turo, Getaround, Freelancer, Upwork, TaskRabbit and so on.
While sharing economy​ addresses certain issues with the traditional setup with higher efficiency and less energy and materials needed for the economy - there are certain downsides such as platform monopolies, privacy violations, unfair competition and exploitation of labor. This is where WONO aims to fill the void with its blockchain-based P2P platform for facilitating the exchange of property and services. WONO's goal is to incorporate trust, reduce monopolies and expensive middlemen fees.
Focus Segments
WONO will allow consumers to use cryptocurrencies to use sharing services and assets. Users on the platform can exchange their assets or services directly with another user. It will focus on the following:
Space sharing: Combining P2P rentals with home-swapping concept
Transportation sharing: Based on Turo model where the user can rent out or hire a vehicle for a desired duration
Assets sharing: For gym memberships, gadgets, instruments
Services sharing: Freelancer model for remote jobs and TaskRabbit model for micro jobs
In the cryptocurrency world, there are a few projects such as BEE token, Develop and Origin Protocol - the differentiation with WONO is the wide range of interlinked offerings with a broader ecosystem. WONO tokens will be used for all transactions within the platform
Token Metrics
ICO Price: USD 0.5
Soft cap of $7 MN and hard cap of $20 MN
Max token supply of ~79 MN tokens of which 60% will be offered for sale, 20% will be held by team and owners, 5% will be for advisors, 12% for reserve and 3% for bounty
All unsold tokens will be burnt
Pre-ICO is already live until July 29th. The public crowdsale begins July 29th onwards.
Roadmap
Q3 2018 - Pre-sale and ICO, launch of proof of concept (alpha)
Q4 2018 - Publishing of WONO protocol with client test network launch (beta)
Q1 2019 - Preparation for market release, technical support services, product strategy and security testing; Market release will happen in California with 500 listings targeted at launch across key cities in the US and Europe including LA, SF, Venice, Santa Monica and Vista
Q2 2019 - Market release, user migration to Ethereum network and marketing campaign to promote the platform
2019 - Focus on scaling the project and market expansion - Roll-out of product in other US states with 5000 listings target; planned launch in NY, Boston, Orlando, Miami, Chicago; Targeting to reach 300,000 active users
2020 - Launch of partner program, listings in all key US cities and expansion in EU with ~25 countries
2021 - Launch in Asia across China, Japan, Thailand, Indonesia and Singapore with listings in 50 major cities by end of Q4
2022 - Roll-out in South America, Oceania and Africa with a goal of covering 150 countries
Links:
Summary
WONO's whitepaper is quite detailed and provides a clear view of how the platform will work with details on planned cities for launch and targeted expansion plans. A lot will depend on how the team can translate the proof of concept to bring it to market and drive adoption. I find it interesting - along with BEE, I think there is space for such a platform in the crypto space. Please do your own research and due diligence before investing. The purpose of this blog is to provide relevant information on some interesting projects that are currently on-going in the crypto space.
Happy investing!