CABINET MAKER X #23 Featured Craftsman @mrkstn1 Angels Song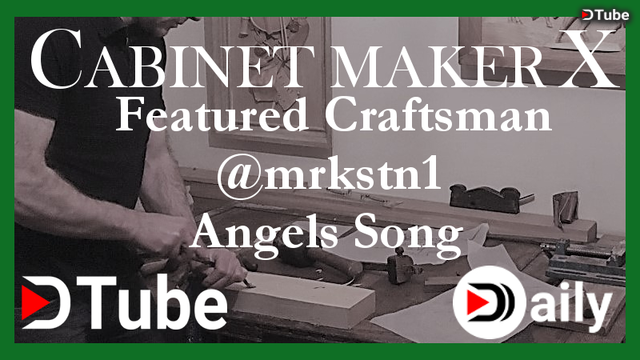 ---
Hi Good wood Folks,
This is a slightly different edition of Cabinet maker X where I will be talking about a fellow Craftsmen @mrkstn1 (Mark)
Mark makes very cool cigar box guitars, licence plate guitars and guitar slides amongst other things.
His business is called Angel song , handmade musical creations, you can see his website here
He is the moderator on the woodworking on steem discord channel and has helped set up the woodworking community on steemit from the very beginning.
We were chatting on discord one day and I had been reading one of his posts about the guitar slides he makes.
I have a friend who plays the guitar and his birthday is coming up , and although I would normally but him a pint or punch him on the arm, I asked Mark if he could make me one for a gift.
Mark was more than happy to help and the slide has arrived.
I am not a musician by ant means but I immediately appreciated the craftsmanship that went into making the slide.
I assumed that there was a lacquer on the slide but I was later informed that the sheen was reached purely by polishing and burnishing.
So a big shout out to @mrkstn1 and thanks for making the slide and getting it to me in time for the birthday.
I highly recommend that you check out his steemit blog
@mrkstn1

If you have any questions about woodwork, furniture or being self employed as a crafts person let me know.
I know my wood and I have spent years teaching myself furniture making , furniture history as well as living it as a self employed cabinet maker .
I am also in the process of writing a
'How to series: Setting up a Woodworking Business'
Which you can read here;
Part 1: Workshop
Part 2: Tools and machinery
Part 3: Finding a good timber yard
Part 4: Deciding what type of woodwork you are going to do.
Part 5: Advertising and getting customers
Part 6: Dealing with Customers.
Still I am learning every day and the journey is the point.
 
 



 
 
We have started a woodworking community here on steemit and would welcome you. We have a discord channel, link here: Woodworking on Steem Discord Channel
And a weekly woodworking post competition ,which you can read about here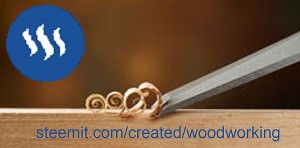 @woodworkcurators is a daily curation service for the woodworking community.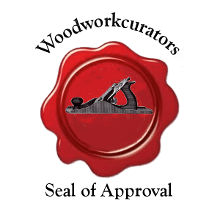 You can read about us here
Win SBD in our Weekly Woodworking Competition

Steemfollower is a great way to get more upvotes from like minded steemians.
 
 


Many thanks for viewing,
Onwards and upwards,
---
▶️ DTube
▶️ IPFS