Trump-Kim Burger, distributed after the meeting of North Korea and US, is the specialty
US President Donald Trump and North Korean dictator Kim Jong met on Tuesday in Singapore, after which the two countries agreed to start a new chapter. On this occasion, specially flavored trump-Kim burgers were also distributed.
A luxurious hotel in Singapore today distributed a special 250 trump-kilogram burgers among the people to celebrate the historic dialogue between US President Donald Trump and North Korean leader Kim Jong. According to the news of The Straits Times, within 25 minutes - these small burgers were split among the people. These special Burgers had American and Korean flavors.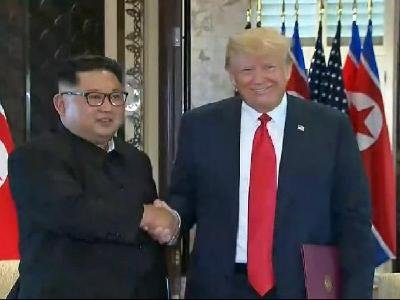 The Royal Plaza on Scotts Hotel delivered these special burgers to celebrate the summit between Trump-Kim. The hotel's General Manager Patrick Garcia Fiat said that this trump-Kim Burger was built with the hope that the talks are as consistent as this burger.