Fried Beef Steak (Meat Dishes Wednesday Edition by @worldsdailyfood)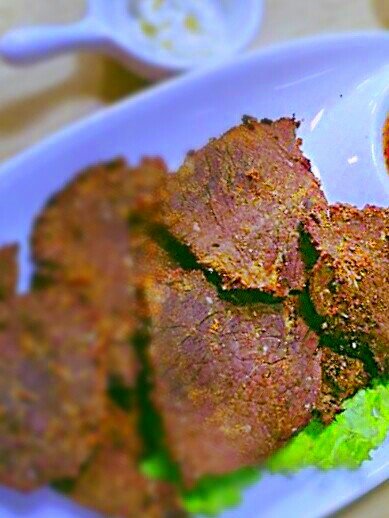 Hi everyone, once there is @olivia08 that calls out for interacting this fun game of @worldsdailyfood, thanking both of them for letting me know that the host is now back.
And today, I'm having a Fried Beef Steak for the whole family.
The beef was marinated by a Worcestershire sauce with a pinch of ground black pepper, salt and honey and chilled for 8 hours.
And fry deep in a canola oil.
And serve with some greens, soy sauce with chili and lemon and lime extract.
This is a self-made recipe, and the household's favorite.
Shots taken from a
Samsung Galaxy J7 Prime
KSA
My entry for @worldsdailyfood's food photography challenge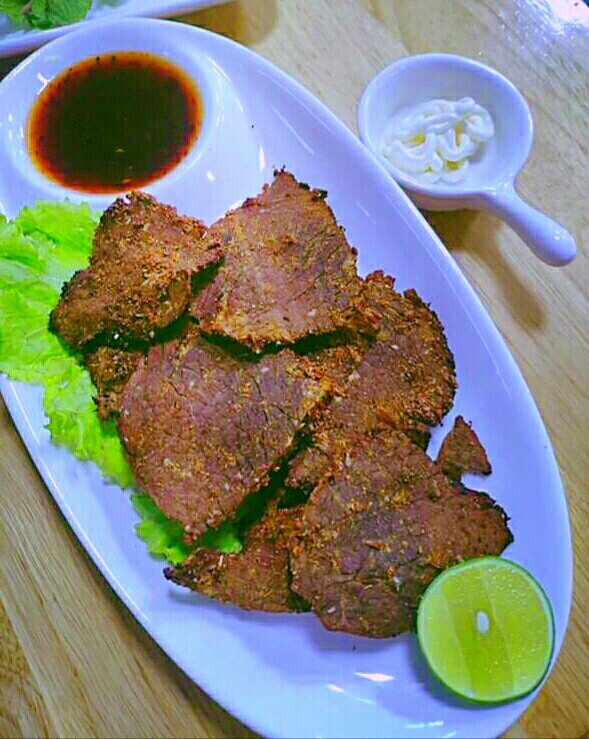 Thank you for reading me.
Enjoy your day!