Be That Kind of Lady...
The greatest romantic touch you can give a man is peace...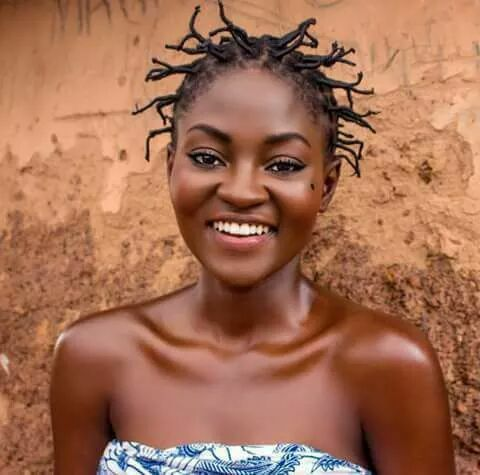 A peaceful relationship is a healthy relationship.
Be that kind of Lady that runs after Vision not after money.
A wise lady sees the future of her man ahead of him...
Instead of seeing a broke ass nigga why not visualize a better future and help attain it.
**Refuse to run after " Already Made" but run after your strength and capability. **
A poor boy can never be that way for ever so also a rich man. Instead of running after an already made person that can't be changed why we go for someone in the growing process and be part of that growth with that we can influence some part of our partners life and promote positive character.
We should all understand that "change" is a constant factor of life.
Refuse to be that lady who seek " attention " through indecent dressing. But be that lady whose outfit will attract gentle men.
If we should be honest with our-self we all know indecent dressing has never been a key to attracting good partners. Good partners are characterized by LOVE and dressing to kill as most ladies will put it only trigger LUST and not LOVE no wonder "dressing to kill" end up killing some person's future.
**Refuse to be " Money for hand; back for ground "
Be that lady whose "Body" is her pride. How can a man take you for who you are, when you have nothing to offer but sex ..( Sex isn't enough)
Sex as never been the key to marriage or a way of promoting love. Most ladies feel sex is a way to keep the man whereas most times its not we end up sending him to the girl next door.
Refuse to be a nagging lady, but be a respectful and humble Lady, when you respect him, he will honor you...
We don't have to nag all day long stressing a point before we would be heard. Most time all we need do is stay calm and say our words with positive actions rather than using words.
Nagging will not in anyway help make a point!
Refuse to be that lady who sees double dating and flirting from one man to another as " Big groove. Rather let your virtue speak for you..
Instead of flirting and double dating why don't our ladies of today cling to one good gentle brother and spend all the time the have to make him the better half they truly deserve.
Double dating does not make us smarter rather it makes us fools who know not what we want.
Refuse to be that kind of lady that will make sure his pocket is empty or dry.
Why empty his pocket today and have non for tomorrow and your kids?? No! Rather be a lady of ideas, vision, purpose and encouragement. Be that lady who understand his financial capability, rather than demanding unnecessarily and turning him to your ATM. make the best out of his financial status do some due diligence and find places where is $100 today will be $101 that way your are sure of a future for you kids.
Refuse to break the heart of a man..
Men also deserve petting. He may not talk much but he is dying inside as a result of some actions towards them.
If a brother is not in your class and not up to your standards or you don't just like him there are polite ways of letting them know. We should give birth too more and more nuisance in our community because of our actions to this brothers else we will someday regret our actions.
Bottom line......
Every man has a password, kindly go deeper, you will win his heart.