Call Me Batavia #7 : Attack of The Crazy Rooster | Si Gila dari Gua Ayam | My Original Story
Call Me Batavia #7 : Attack of The Crazy Rooster | Si Gila dari Gua Ayam | My Original Story
You can call me Batavia. I was a boy who lived in Indonesia. This was my story.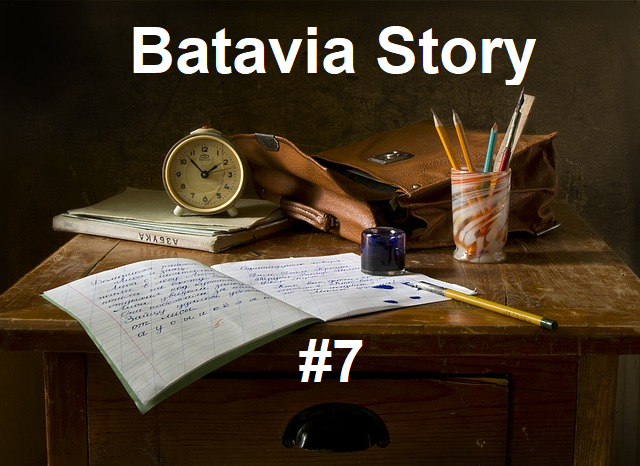 Source: Pixabay, modified
Akhir-akhir ini, suasana jalanan menjadi tegang. Violence is in the air. Korban sudah berjatuhan, dan tak ada yang bisa menghentikan. Meski orang-orang sudah jengah, tak ada yang bisa dilakukan. Kami terjebak. Semua tahu bahaya yang mengancam, tapi kami tak punya jalan lain untuk kami lewati.
Aku berniat memperingatkan Wawa, penguasa kami. Tapi apa boleh buat, dia hanya anjing. Lagipula, wilayah yang sedang diserbu bukan daerah kekuasaan anjing itu. Sumber kekacauan berada jauh di belakang, beberapa gang dari jalan yang dijaga oleh Wawa. Penyebabnya adalah seekor ayam jantan yang memasuki musim kawin.
Semua binatang punya musim kawinnya sendiri, sebuah siklus yang memastikan keberlangsungan spesies mereka tanpa mengganggu spesies lain. Musim kawin mengendalikan laju reproduksi binatang dan mempertahankan keseimbangan ekosistem. Tanpa musim kawin, akan jauh lebih banyak kematian daripada yang bertahan hidup.
Namun, kasus ini melanggar inti siklus itu sendiri. Tanpa ada hubungan langsung dengan kami, ayam itu menyerang manusia. Tepatnya, kaki manusia. Patukan kecil nan dalam yang menciptakan nyeri berkepanjangan. Korban sudah berjatuhan, termasuk ibuku dan beberapa tetangga di sekitar rumahku. Alasan: tidak diketahui.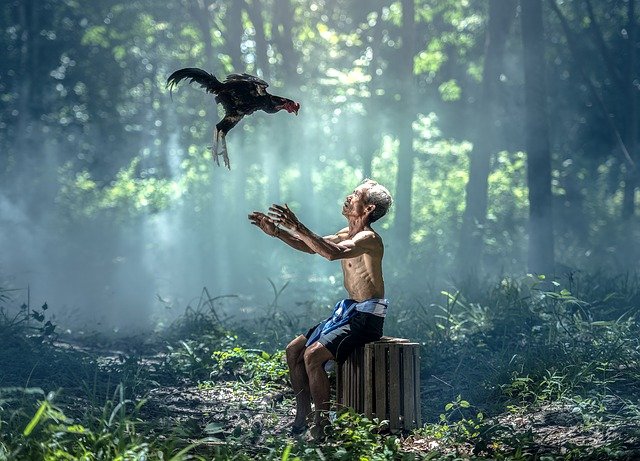 Source: Pixabay
Kalau diperhatikan, sifat si ayam bertolak belakang dengan Wawa. Jika Wawa hanya diam mematung di tengah jalan, ayam ini akan berusaha mematuk siapa saja yang lewat jalannya. Kalau ada yang kabur, dia akan mengejar. Kalau kamu menendangnya, dia akan menyerang semakin parah. Abang ojek online, tukang siomay, ibu-ibu yang baru pulang berbelanja, tak ada yang luput dari serangannya. Anehnya, selama kamu tidak berada di jalan, kamu akan dibiarkan olehnya. Anak-anak yang bermain di lapangan tepat di pinggir jalan tidak satu pun yang diserang olehnya.
Sampai saat ini, ayam gila itu masih berkeliaran di luar sana, mengancam. Dengan tambahan ayam ini, aku merasa kalau jalan menuju rumahku akan dijaga oleh berbagai macam binatang. Tapi, aku berharap yang muncul naga dan harimau, bukannya anjing dan ayam. Tapi, apa mungkin duabelas binatang dalam shio bisa muncul di perumahan ini?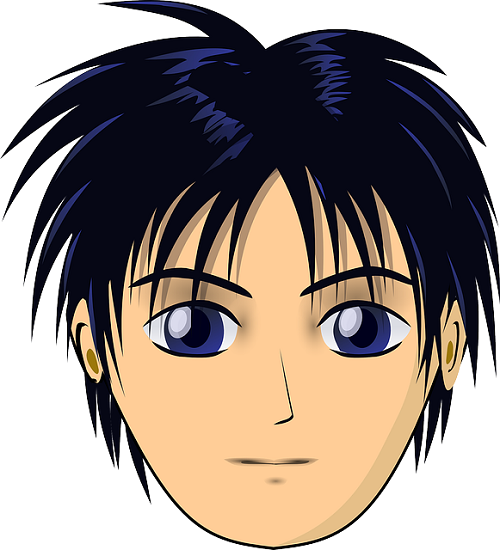 Source: Pixabay
---
If you like my writing, please upvote and restem this post. I would love if you follow me @batavia.
---
Other Stories