Why "Animal Farm" by Orwell is a must read
Hello everyone, long time I haven´t posted here on Steemit, today I take some minutes to speak to you about a book that everyone should read at least once: Animal Farm by George Orwell.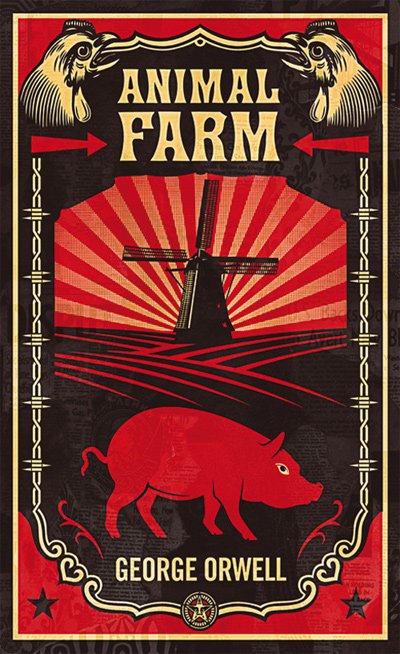 The book is a complete fantasy by the author of the best seller in 1984 and a clear attack on the socialist/communist ideals that were so prevalent in the XX century and still exist today. The story takes places in rural England and portrays the rebellion of a group of farm animals to take over the farm from its human oppressor and create a better world for the animals, truly an animal utopia!
Yet, as the story engulfs we see how animals (or humans) evolve in different ways and try to couple with problems under the premise of all animals are equal and all have the same rights. Dogs, Pigs, Sheep and Horses, all the same under the laws of Animal Farm clearly show how greed and cunning can shake the foundations and ideals of an otherwise noble cause.
Laws are abused, history is changed, betrayal and how privileged classes are formed is some of the lessons you will see in Animal Farm, in the end, humans are not that different from animals.
I will leave a link to the book below if you are interested in reading (short and fast to read!).
Have a great day!
Peace, Carlos