Having issues with cheetah bot? Read this
Hello Steemian,
I'll love to share a little experience that happened to me earlier today as I got my post upvoted by cheetah, yeah cheetah that mean bot that upvotes people's post for plagiarism and this happened after I made adequate references in my post, however I have learnt my lessons and I now understand better on how to reference or quote an article (you can learn also here ).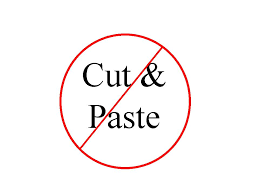 Image Credit
I was initially not happy as the bot attached a link of a reference that I actually referenced in my post(you could check the post here), however I like what steemit is all about as the community aims for the originality of each post.
Want to share an article in a better way you can check this post made by a fellow steemian. 
Technically I could have named this post as " When life gives you lemons, make lemonade" as that was what I did when writing this post. I hope this has been helpful and informative to you.