Airbag Explosion
!! BOOM !!
Imagine that you are looking for a parking spot along the road near your favorite pub...
meandering along barely at 10 miles per hour
slowing down to pull into a spot your husband passes up for you...
See, my husband ( @beardo ) always passes up the first empty spot when we are following each other, so that I can have the space closest. Isn't he a keeper?
We parked gently, and I put our Kia Sedona mini van into the "park" position and take my foot off of the brake.
My daughter, @bookmarked, was sitting in the passenger seat... checking her social media. Nothing new or crazy there.
I picked up my phone to text my husband to let him know that we would go on into the restaurant and place an order so it could be "in the works" while he parked to join us.
Then... all of the sudden, a deafening noise hit us out of nowhere..
What the?!!
When i opened I eyes, the windshield was the first thing I could see... it was cracked in several places!
Were we shot at???
My ears were ringing with the one high pitch tone you hear depicted on the cop shows...
oh great... what has happened???
In the next split second, I hear @bookmarked say, "I can't hear anything!!"....
In that moment as the van filled with smoke and debris, I realized the passenger airbag had deployed.
No reason... just sitting still... parked.... unprovoked.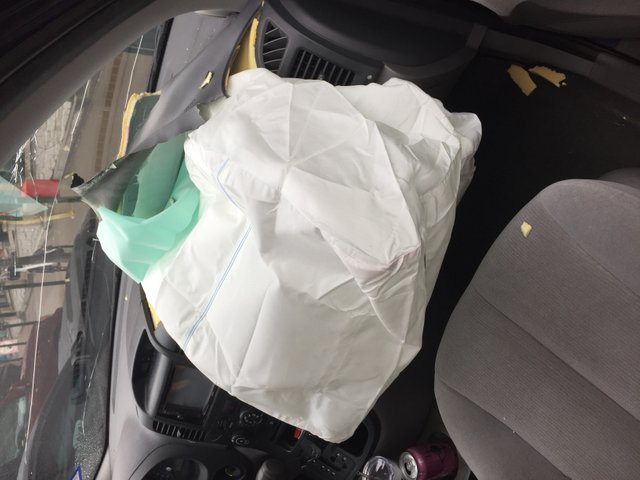 We were both coughing and trying to get out of our seat belts... I just kept saying, "Get out get out get out!". I finally released our seat belts and ran around to the passenger side to get her out.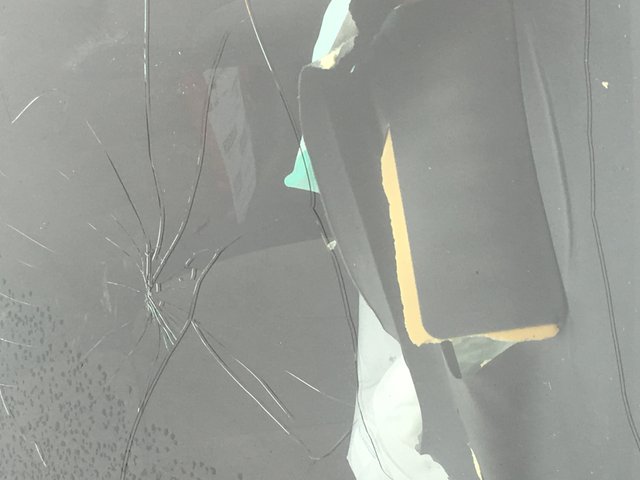 She had gotten out and we embraced each other in the street as smoke rolled out of the van door.
This is a photo of her neck right after it happened, taken in the street near the van.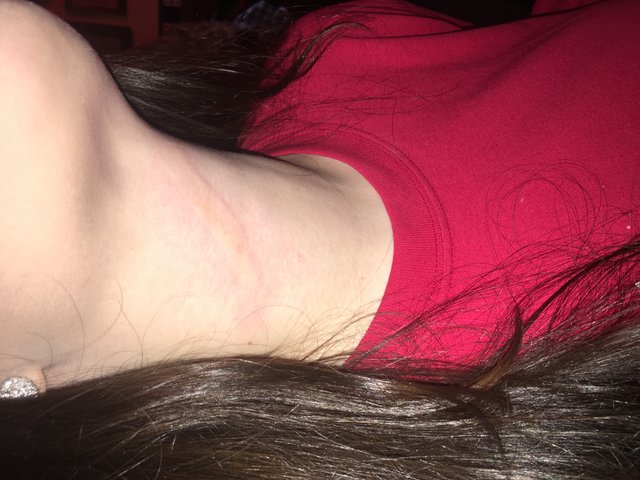 This is a day after: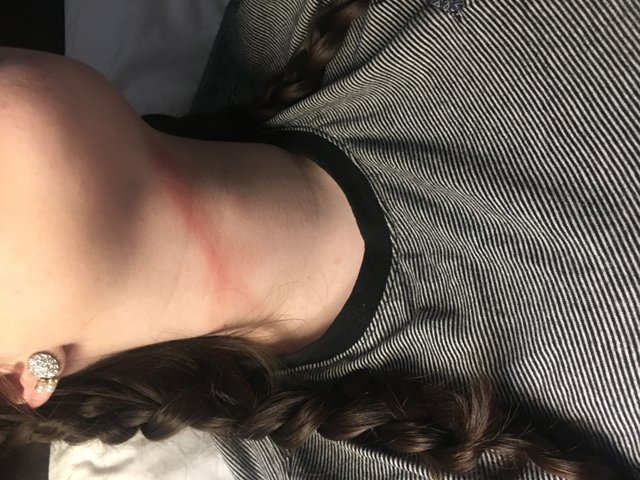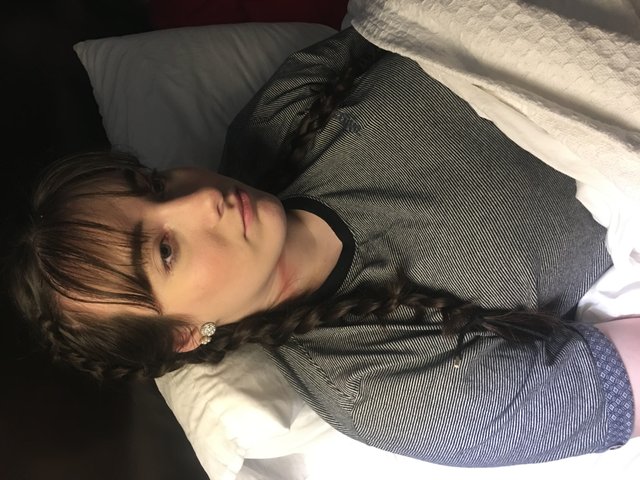 This 4 days later: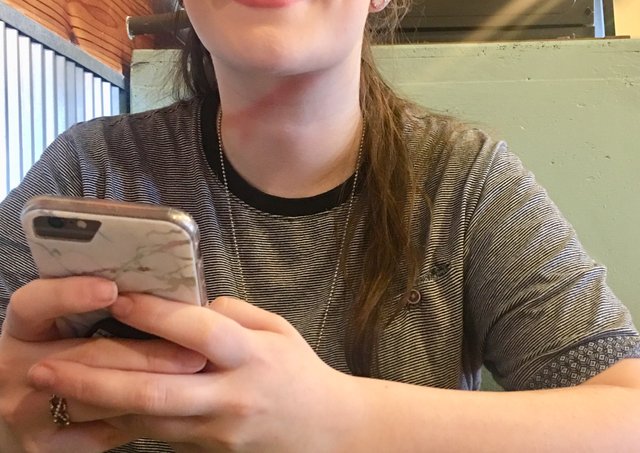 Several hours later in the evening, @beardo and a cousin came to move the van to a more secure parking lot. I refused to sit in the front seat... so @beardo's cousin sat in the passenger seat and I sat in the back behind him. We had not gotten far down the road, maybe half a block, when the side passenger airbag discharged!!
!! BOOM !!
A second one??!!!
The bag didn't come out but the charge definitely sounded off..... time to park this van for good!!!!
---
The insurance company totaled the van. I think they said the dash was over 7 grand to replace... and it was a 2008 model.
Oddly enough, I hate that we had to surrender the van. It was so handy when we needed to tote friends and family around. What really makes me mad is that we had just put brand new tires on it, and a brand new battery! Grrr. And of course the insurance pay out will not come close to replacement.
But... what is important is that my baby girl had protection from above... because It could have been much worse... she could have suffered much worse injury or even death according to some reports I have read. We are thankful that what we had to deal with was minor....
PUBLIC SAFETY ANNOUNCEMENT:
Never ever put your feet on the dash... ever..
You do not know when these airbags will deploy!
We checked... and there were no recalls for our make model or year. There are recalls on some airbags, for this very thing... but not assigned to our particular model and year. (there should have been!)
It has been several weeks now and @bookmarked is all healed up from the airbag burn... but she no longer enjoys sitting in the front seat. Can't say that I blame her.
Remember... stay away from the dash.