Illegal: a true story of love, revolution and crossing borders [Ch.32]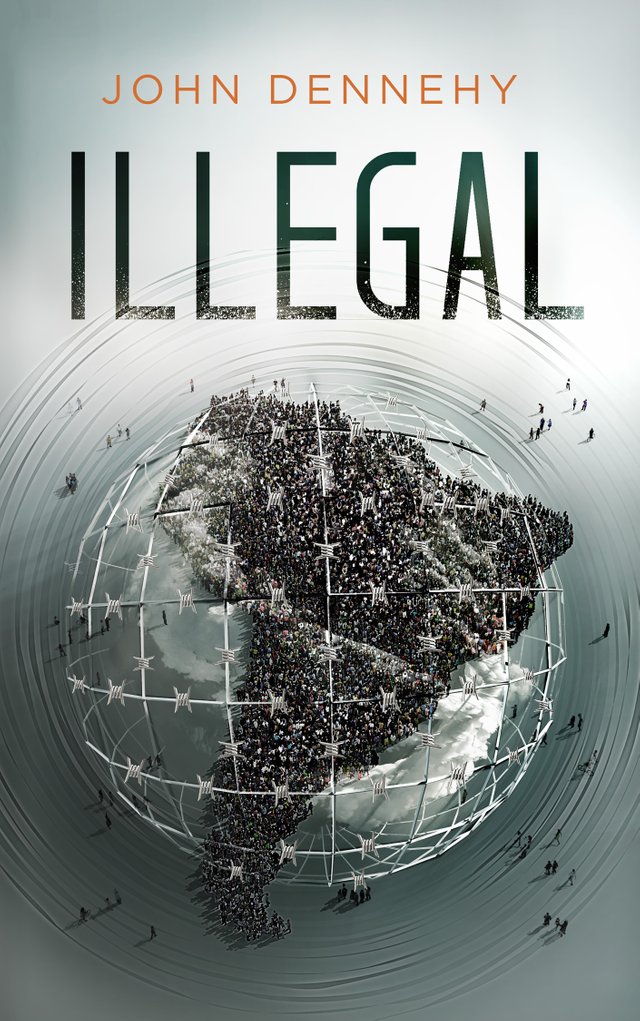 I'm a journalist for publications such as The Guardian, Vice, The Diplomat and Narratively and my first book, a memoir, came out just over a year ago [Amazon link]. It's won numerous awards and sold thousands of copies. And now I want to give it away. This is the thirtieth installment [Prologue | Ch 1 | Ch 2 | Ch 3 | Ch 4 | Ch 5 | Ch 6 | Ch 7 | Ch 8 | Ch 9 | Ch 10 | Ch 11 | Ch 12 | Ch 13 | Ch 14 | Ch 15 | Ch 16 | Ch 17 | Ch 18 | Ch 19 | Ch 20 | Ch 21 | Ch 22 | Ch 23 | Ch 24 | Ch 25 | Ch 26 | Ch 27 | Ch 28 | Ch 29 | Ch 30 | Ch 31] and every few days I'll post another chapter. From the back cover:
A raw account of a young American abroad grasping for meaning, this pulsating story of violent protests, illegal border crossings and loss of innocence raises questions about the futility of borders and the irresistible power of nationalism.
--
Epilogue: Ecuador, 2017 [Chapter Thirty-Two]
When I returned to Ecuador this year I landed at a new airport. Still, it felt odd walking down the corridor toward immigration. I had never been in this building before, but it was eerily familiar. At the top of the stairs, as I looked down upon immigration control below, I felt a pulse of nostalgia or fear—it was hard to tell which. I had to remind myself that that was a long time ago, in a different place.
My heart beat faster as I approached the immigration counter. I've spent the past decade traveling the world, yet crossing borders always makes me nervous. I've been through a hundred immigration counters and should know the procedures by now, but a kind of blankness sometimes takes over as I approach, especially in Ecuador.
I handed the officer the wrong form.
"Only passport." She smiled, struggling to speak English. "This Customs. There." She handed me back the form and pointed behind her.
"Okay. Thank you."
She smiled again.
She scanned my passport, typed at her keyboard then paused. She typed more, then stared at her screen as if unsure how to proceed. Her eyes crunched in confusion. She spoke in Spanish.
"You were deported in 2006?"
"Yes. But I've been back since."
"You were last here in 2015, correct?"
"Yes."
Her eyes darted between her screen and me. "There is an alert on your passport but I can't see why. The only thing I see is the deportation."
"But I've been back since without any problems."
"It looks like the alert is new, but I'm not sure why. I must inform my supervisor that you are at immigration. Wait here."
She took my passport and walked away.
I stood at the empty desk, alone, staring forward and into Ecuador.
I didn't tell the officer, but the last time I was in the country, two years prior, I may have upset the government. I had come back to write an article for The Guardian about a new digital dollar that the country was planning to issue—a pet project of Correa, who had been an economist before he ran for president. I had worked closely with one of the heads of the Central Bank of Ecuador who was charged with creating the money. We spoke almost every day while I was researching and writing and he told me he communicated with Correa about the forthcoming article. They were excited that their project was getting international coverage. In the article, I quoted my source at the Central Bank of Ecuador and the official rationale for the project. I also gave room to an opposition. Correa had successfully consolidated an increasing amount of power in himself but the president was missing one important tool. Since the dollarization in 2000, when the country abandoned its native currency in favor of the U.S. dollar, Ecuador did not have the power to influence its economy by printing money. Many in the opposition saw the digital dollar as a way around this limitation and regarded the initiative as little more than another power grab. I left the country before the article was published and my contact stopped returning my emails. I also wrote another article, for a much smaller magazine, that outlined how Correa, once the candidate of the social movements, had crushed those same social movements once in power and did his best to destroy a free press.
The president was famous for clamping down on dissent, especially when it came from the press. In 2010, he called in the military to put down a protest by police, resulting in eight deaths. El Universo published a scathing editorial against the president and his violent reaction. In response, Correa personally sued the author of the editorial, the paper's owners and the paper itself. The president made room in his schedule to sit in court for the trial. It's doubtful that any judge who ruled against him would have kept his job. Correa won the case. The journalist and two others were sentenced to a minimum three years in jail and a fine that totaled more than $40 million—an astronomical figure for a personal settlement in Ecuador. The journalist went into hiding and was granted political asylum in the United States.
As I stood at the counter and the minutes dragged, I wondered what would happen. It had been half an hour since the officer left. Paranoia invaded my consciousness. Was this because of what I wrote? Will they deport me again? Does this airport have holding cells?
When the officer did come back she took out her cell phone and snapped a picture of the photo page of my passport. Then she took a photo of me and handed back my passport.
"Welcome to Ecuador," she said.
--
visit http://illegalbook.com/