The Boys, The Almond Tree, and The Hooker: A Tropical Christmas Story- Part 4
On Friday evening, Rolando, Martin, and Manko met at the corner after dinner. The sun had already gone down. So, as they waited for Toti to show up, they blasted a few firecrackers and even blew up a couple of triangles.
Boom!
In the distance, they could hear the explosions of fireworks echoing across the neighbourhood.
Boom! Boom!
---
If you would like to read the previous chapters, you can do so here: 1, 2, and 3.
---
"Maybe he got grounded again," said Manko.
Rolando chucked a firecracker at a coconut tree. "Maybe."
Boom!
At last, Toti showed up about half an hour later.
"We'll go soon," he announced.
"I can only stay out until nine," said Manko.
"Or what?" Rolando asked him. "Your mom is going to spank you?"
"Don't talk about my mom."
Boom! Boom!
"Look what I got," said Toti reaching into his pocket and drawing a white narrow tube.
"What is it?" Martin said.
"A whistler. It didn't go off. Let's unwrap it."
The boys had extracted the explosive gunpowder within firecrackers many times before but had never done so with a whistler. Unlike a typical firecracker, the whistler did not explode but shot forward like a rocket that propelled itself ballistically in any random direction. As it flew along its unpredictable trajectory, it made a whistling sound. Most of the time, the projectile changed path if it hit a barrier, whistling this way and that. At other times, it would explode on impact. Part of the fun was throwing one in the middle of a group to see if anyone got struck. It happened more often than one can imagine.
Toti used his teeth to peel the hard layer of cardboard and reveal the innards of the small rocket.
To the boys' surprise, the whistler's fuel charge consisted of a solid white stick. It was about the size of a small piece of chalk instead of the gray loose powder usually found in firecrackers. Why was this the case? They would soon find out.
Toti placed the stick of fuel on a fence post and took a lighter out of his pocket. The other boys stepped back. When lit, the typical firecracker powder burst in a shower of sparks and smoke. Not really dangerous unless you used large quantities. As far as the whistler fuel was concerned, they had no idea what it would do.
What happened next was as predictable as it was surprising. Toti hid behind the post and raised the lighter up to the fuel stick. When the flame made contact with the material, there was a bright burst of light, an angry hiss, and bellows of white smoke. The lit stick flew off like an angry wasp and struck the surprised Toti who flailed helplessly as the fire hissed and struck him repeatedly. He managed to get away, but not before the chaotic flash had burned a few holes in his shirt.
"Crap. This is a new shirt," he said. "I'll go change and meet you guys up front."
Boom!
Boom!
Boom!
---
Almond trees can grow large and sturdy enough to hold the weight of a few boys intent on mischief. The one that grew in Toti's backyard was relatively young but looked strong enough to hold the weight of four boys. It grew near the corner of the fence that divided Toti's house and that of his neighbour, the infamous hooker. Her house was directly across from Toti's backyard and the tree was strategically located near her bedroom window- or so Toti claimed.
Manko climbed up the tree and found a spot on the highest branch that could support his weight, He was followed by Rolando and Martin who sat on the branch below, and finally Toti in the lowest branch.
While they waited for the hooker to show up, the boys were entertained by Toti and his stories about Karla. Rolando was particularly intrigued about how girls became moist when aroused. He couldn't understand how something like that could happen and found it kind of gross.
Finally, the light in the bedroom came on. There was a shadow moving about but it was impossible to see because the blinds were half-closed.
Suddenly, the tree began to shake.
"Manko, what are you doing?" whispered Martin. "Stop shaking the tree."
There was a loud crack and then heavy rustling of leaves. Manko squealed as he fell and struck the lower branches with a thud. All of them, except Toti, fell to the ground on a pile of leaves and almonds.
Oof! Boom!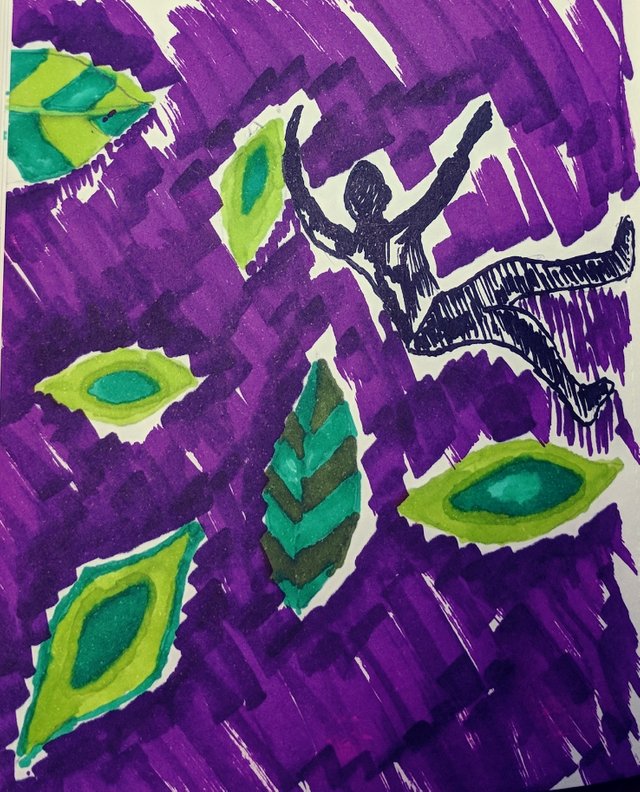 The neighbour's dog began barking. The boys scrambled to their feet and ran off.
When they arrived at the corner, Toti smacked Manko on the back of the head. "What the hell were you doing?"
"It wasn't me," said Manko.
"He was choking his chicken!" said Martin.
"No, I wasn't."
"Choking that chicken. Hm!"
"To hell with you guys," said Manko and left.
"My dad's gonna be pissed," said Toti. "He likes that tree."
"What are you gonna tell him?"
"That we were looking for almonds."
"In the dark?"
Toti shrugged.
When his father found out about the broken branch, Toti was grounded for a week and also forbidden to invite friends over to play in the backyard. So in the end Rolando didn't get to see the hooker perform her craft. Boom! To be honest, he was a bit skeptical about the veracity of the story regarding the neighbor being a prostitute. Toti was a bullshitter, and the whole story smelled like it. Boom! Boom! He was of course disappointed that he didn't get to corroborate the tale one way or the other. Boom! Boom! But he would forget all about it as the holidays rattled on and rumbled on and went boom! Christmas was always full of stories to fill a boy's imagination, sizzling from one day to the next and boom boom boom! Like the evening on the street when Toti's sister, Lolita, gave him an apple and a kiss behind a curtain of smoke and booms! or the morning at church when a general's daughter, Larissa, slapped him on the face, boom! and then swore she would make his legs tremble in the act of love. Boom! Boom! These tales were the essence of holiday magic for Rolando- its mad pyrotechnic fuel.
Alas, the year is drawing to a close and a new decade is dawning, so those stories will have to wait another Christmas and another Happy New Year!
Boom!
Boom! Boom!
Boom! Boom! Boom!
Boom! Boom! Boom! Boom!
Boom! Boom! Boom! Boom! Boom!!!!!!!!!
Boooooooooooooooooooooooooooooom!