Do You Think It Is Bad To Rewrite PLR Content?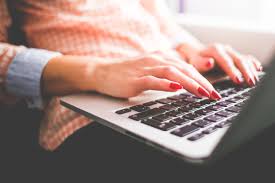 I remember the day. Make money writing blog posts. That is what the email I got stated and boy did it catch my attention.
You see, I have taught myself how to make a wordpress site and struggled for years to try and learn how to make any money with it.
I use adsense, affiliate links, banners, all to make just a few dollars here and there.
I read how important it is, especially to google, to keep fresh unique content on your site to try and keep getting ranked.
If you own a website, it may be hard to find time to keep relevant articles on your site. Especially if you work a full-time and part-time job like I do myself.
I read that many website owners buy PLR (Private Label Rights) articles and rewrite them for their site. As long as they end up being unique in content, it is often done and google will still rank them.
This has been a big help for my me on my wordpress site as I have used some PLR when I have no time or just need some relevant content for my site.
Then I found STEEMIT and absolutely loved the idea and the site. I was here everyday. Commenting, liking, and posting. I barely was on my wordpress site anymore cause I was here when I could be.
Again, I work a bunch so don't always have much time.
Here on STEEMIT I have written many of my own posts but also added in some posts that I completely rewrote. It is still in the field that I know so it is easy for me to rewrite them. I only would rewrite an article on a topic that I had some knowledge in. I would never use PLR on subjects that I know nothing about. These articles are rewritten by me, no article spinner involved.
I also have many articles that I write about my personal experience with dealing with cancer and losing my parents to it and how it made me look at life different.
I never wrote anything malicious, I just wrote stuff I thought people would find interesting, mostly in the health and fitness field, and some just about life events.
Well,I got flagged on STEEMIT and lost my money made on those articles.
I got frustrated and decided to POWER down and leave here.
My posts I feel add value but yet I see people copying and pasting all the time, using automated comments, all which make the site just look bad and add no value at all to this place.
I am wondering what the great people of STEEMIT think about rewriting PLR?
Do you think it is a bad thing, even if it passes Copyscape as being 100% unique?
I really like this platform and have been away for some months now, not sure if I will be back though.
Tell me what you think. Please leave a comment and thanks for reading!