Don't Afraid to Write / Jangan Takut Menulis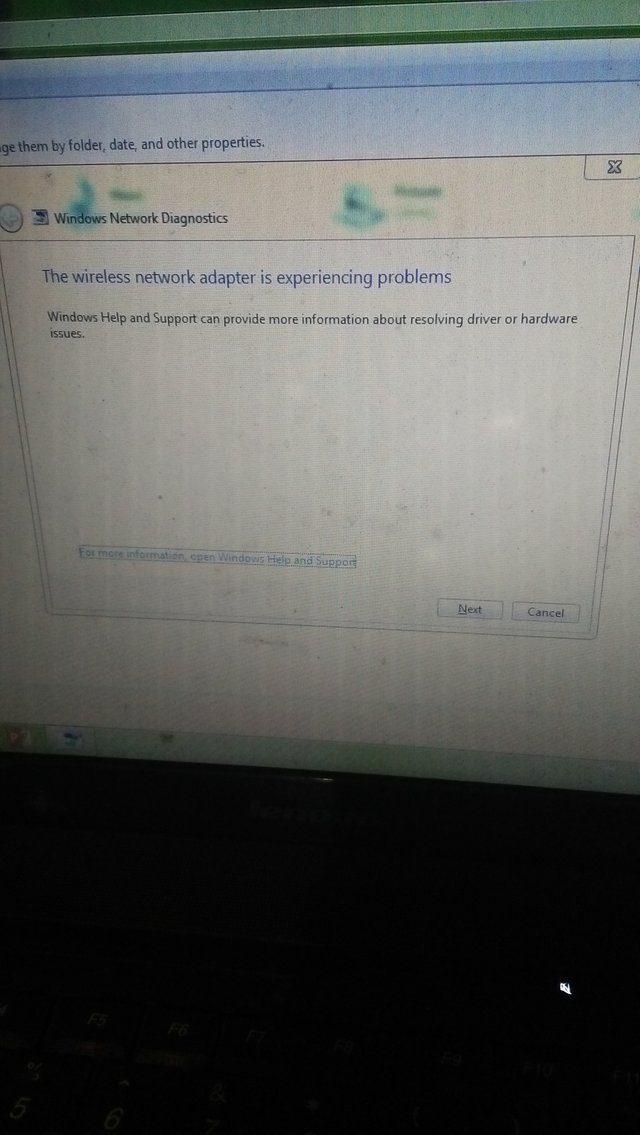 Hello all Steemian friends wherever you are .. Today my laptop has another problem. When it was turned on, it turned out that it couldn't connect to WiFi. Of course this is a problem because it makes me not free to write on our platform.
To get around to being able to connect with all Steemian friends, I tried using this phone. So this is the first article on Steem to use a cell phone.
Why did I decide to write on my cell phone? I feel writing is a fun activity. Writing can be more of a way of conveying thoughts that can sometimes appear anywhere.
Writing may not make people billionaires. Writing also may not make someone like a film actor or soccer player.
However, writing can make a path of thought. Writing can be a powerful way to influence opinion. Writing is able to change the perspective of one society or community.
We note how the world's thinkers were able to change people's mindsets. New thoughts that were initially only made fun of, or even caused the author to be punished, are finally accepted by the public.
However, to receive a thought it takes time for the author to die, even because of being punished by the authorities. The public can finally accept the truth conveyed by the author even though the author himself is no longer alive. His thinking can change and make a change process.
For example, the revival of the renaissance is one proof of work which is based on literacy from writing long before the life of the renaissance figures.
In the past people would find it difficult to convey ideas and thoughts through writing. In addition to requiring deep understanding, there are also limitations when writing is considered contrary to mainstream thinking.
Of course it took a very strong mental strength to bring up works at that time. Threats of being ridiculed, being considered a madman or even being arrested and punished by the authorities are consequences that must be taken by thinkers.
Felicity
So, now that we are in a freer era, we have ample opportunity to spread our thoughts. With advances in technology, we can express ideas or get interesting information.
However, we often come across people easily conveying information that can lead to misunderstanding. On various social media, there are many writings which cannot be justified.
Many people write without being based on adequate understanding and wisdom. When writing does not think about the consequences that will occur.
Unfortunately again, many readers do not confirm the correctness of the information from the article. They choose to swallow all the information available.
As a result, hoaxes and hate speech easily get a portion in society. If this is not addressed wisely, then the spreaders of fake news will be more prevalent. It could be that fake news will be more reliable than true news.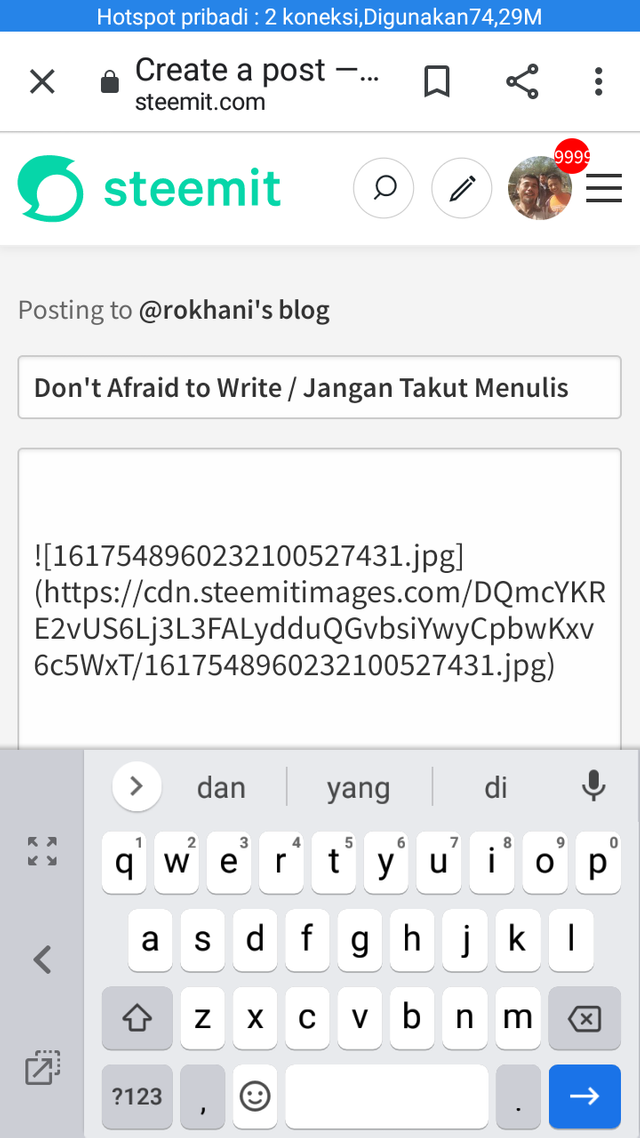 Blockchain and Attitude as a Writer
We are lucky because blockchain technology can play a role by creating a platform that can maintain a good writing atmosphere. Steemit is a platform that can be relied on to maintain the credibility of content creators. At Steem, we can see how the Steemians work hard to produce original, high-quality work that is kept away from plagiarism.
People will think many times to do something stupid, like copy and paste, the slightest plagiarism. The platform with all the communities will try to keep all posts are of quality work and do not contain plagiarism material.
The device of control in the community was so strong that Meu's author would not risk the credibility and reputation he had won. The writers at Steem will certainly avoid plagiarism. For newcomers, it is worth remembering not to let the stupid act of plagiarism make people and the community do not believe it.
Every steemian must be sure of his own work. This is the right way to build a reputation. We must be sure that the time will come for us to examine the results of the struggle. Steem taught me through the community and learned from experience to always prioritize quality, originality and Arif's attitude. If we always stick to this principle I am sure we will succeed. So let's keep working. Never be afraid to start. This is my writing this time, I hope this is useful.
Thank you for reading. I hope you enjoy my post.
---
Bahasa Indonesia
Halo semua sahabat Steemian di manapun anda berada..
Hari ini laptop saya ada masalah lagi. Saat dinyalakan kbali ternyata tidak bisa terhubung dengan WiFi. Tentu ini jadi masalah karena menjadikan saya tak leluasa menulis di platform kebanggaan kita.
Untuk menyiasati agar bisa terhubung dengan semua sahabat Steemian maka saya coba menggunakan ponsel ini.
Jadi ini merupakan tulisan pertama di Steem menggunakan ponsel.
Mengapa saya mutuskan menulis di ponsel? Saya merasa menulis merupakan kegiatan yang menyenangkan. Menulis bisa jadi lebih sebagai cara menyampaikan pikiran yang kadang-kadang bisa muncul dimana saja.
Menulis bisa jadi tidak akan membuat orang jadi milyarder. Menulis juga bisa jadi tidak akan menjadikan seseorang seperti aktor film atau pemain bola.
Namun, menulis bisa menjadikan jalan sebuah pemikiran. Menulis mampu menjadi cara ampuh untuk memengaruhi opini. Tulisan mampu mengubah cara pandang satu masyarakat atau komunitas.
Kita mencatat bagaimana para pemikir dunia mampu mengubah pola pikir masyarakat. Pemikiran-pemikiran baru yang awalnya hanya jadi bahan olokan, atau bahkan menyebabkan penulisnya dihukum, pada akhirnya bisa diterima oleh khalayak.
Meskipun, untuk diterimanya sebuah pemikiran dibutuhkan waktu hingga penulisnya meninggall, bahkan karena dihukum oleh penguasa. Masyarakat akhirnya bisa menerima kebenaran yang disampaikan oleh penulis meskipun penulisnya sendiri sudah tiada.
Pemikirannya bisa mengubah dan menjadikan sebuah proses perubahan. Sebagai contoh kebangkitan renaisans merupakan salah satu bukti karya yang dilandasi oleh literasi dari tulisan jauh sebelum masa kehidupan para tokoh renaisans.
Di masa lalu orang akan sulit untuk menyampaikan ide dan pemikiran melalui tulisan. Selain butuh pemahaman mendalam juga adnya kekangan saat tulisan dianggap bertentangan dengan pemikiran mainstream. Tentu butuh kekuatan mental yang sangat kuat untuk memunculkan karya di saat itu. Ancaman dicemooh, dianggap orang gila atau bahkan ditangkap dan dihukum penguasa menjadi konsekuensi yang mesti diambil oleh para pemikir.
Kebablasan
Nah, saat ini kita sudah berada pada era yang lebih bebas, kita punya kesempatan luas untuk menyebarkan pemikiran kita. Dengan kemajuan teknologi maka kita bisa mencurahkan ide ataupun mendapatkan informasi yang menarik.
Namun, seringkali kita menjumpai orang dengan mudah menyampaikan informasi yang bisa menyebabkan pemahaman yang salah. Di berbagai media sosial banyak bertebaran tulisan yang isinya tidak bisa dipertanggungjawabkan.
Banyak orang yang menulis tanpa didasari oleh pemahaman dan kebijaksanaan yang memadai. Saat menulis tidak memikirkan akibat yang akan terjadi.
Celakanya lagi, banyak pembaca yang tidak mengkonfirmasi kebenaran informasi dari tulisan tersebut. Mereka memilih menelan mentah-mentah semua informasi yang ada.
Akibatnya, hoax, ujaran kebencian begitu mudah mendapat porsi di masyarakat. Jika ini tidak disikapi dengan arif maka maka para penyebar berita bohong akan makin marak. Bisa jadi, berita bohong itu akan lebih dipercaya daripada berita yang benar.
Blockchain dan Sikap sebagai Penulis
Kita beruntung karena teknologi blockchain bisa mengambil peran dengan melahirkan platform yang bisa menjaga atmosfer menulis secara baik. Steemit sebagai salah satu platform yang bisa diandalkan untuk menjaga kredibilitas para pembuat konten tetap terjaga.
Di Steem inilah kita bisa melihat bagaimana para Steemian bekerja keras untuk menghasilkan karya yang orisinal, berkualitas dan terjauhkan dari plagiarisme.
Orang akan berpikir berkali-kali untuk melakukan sesuatu tindakan bodoh, seperti copy paste, plagiarisme sekecil apapun. Platform dengan semua komunitas akan berusaha menjaga agar semu posting merupakan karya yang berkualitas dan tidak berisi materi plagiarisme.
Perangkat kontrol di komunitas begitu kuat sehingga penulis tidak akan Meu mempertaruhkan kredibilitas dan reputasi yang sudah diperjuangkan. Penulis di Steem tentu akan menghindari plagiarisme.
Bagi pendatang baru ini patut diingat agar jangan sampai tindakan bodoh plagiarisme justru membuat Orang dan komunitas tidak percaya. Setiap steemian harus yakin dengan karya milik sendiri. Ini cara membangun reputasi yang benar. Kita harus yakin akan datang waktunya bagi kita untuk memeriksa ya hasil perjuangan.
Steem mengajarkan kepada saya melalui komunitas dan belajar dari pengalaman untuk selalu mengedepankan kualitas, orisinalitas dan sikap Arif. Jika kita selalu memegang prinsip ini saya yakin kita akan berhasil.
Jadi mari kita terus berkarya. Jangan pernah takut untuk memulai.
Demikian tulisan saya kali ini semoga bermanfaat.

Terima kasih telah membaca. Saya harap anda menikmati postingan saya.