6 Ways You Can Make Steemit Better for You and All of Us, Starting RIght NOW! Act Like You Own the Place!
"You act like you own the place!"
Usually, when we say this, it's not meant as a compliment, but here on steemit, it's true. Now, that doesn't mean you should abuse others or take advantage of your situation, but from the start, understand, the stake you are building is an ownership stake.
If you stop and think about what it means to own a piece of steemit, then maybe it can help you make decisions based, not just on your own benefits today, but on the benefits of steem for the long term.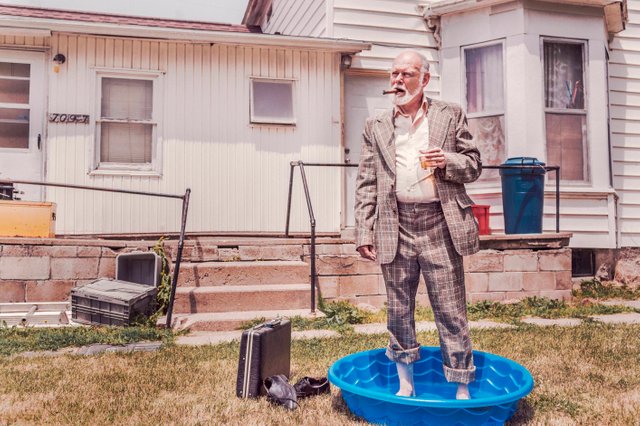 I think if we all started acting like we owned the place, in a good way, we'd see changes that would solve many of the challenges we face. So, here's what I think that looks like.
Stop expecting people to fix it for you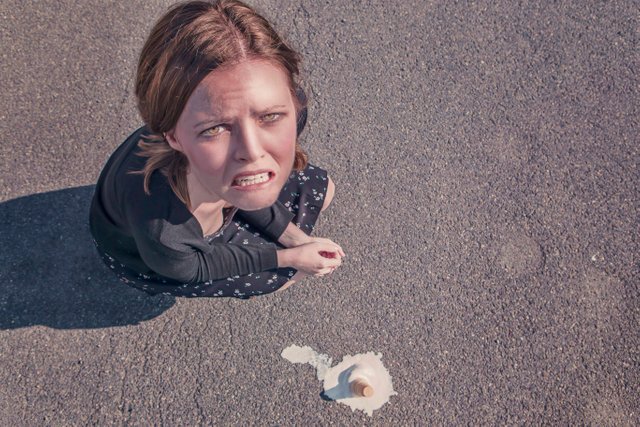 There is no govt here. No police dept. No court system. You're going to need to solve most of your own conflicts. But, we're all autonomous and if you get busy and ask for help, you might be surprised what you find out. People will help you!
Start by reading the "Owner's manual" top right corner, click the button, read the FAQ, Blue Paper and any and all articles linked there for new users.
See a feature that needs to happen? Find a dev and get started, it's a brave new world and open source blockchain means self service (if you're from Oregon, that might be difficult for you to get)
You might be part of the problem (voting for huge payout posts to get curation) so stop contributing to the problem BEFORE you start complaining mkay?
IF you want something, go get it, or pay someone else to get it for you!
We're all basically franchise owners of this thing, so, when you need something done. Do it! Or offer a bounty to get it done. Take initiative
Your ideas ARE just as valuable as everyone else's, they're just busy working on theirs, it's a free blockchain, go for it!
No one is standing in your way. If you don't know how, build the skills, none of these people were born developing blockchain apps.
We are making this up as we go along, so pitch in instead of complaining about what someone else is doing.
Greet the customers when they come in the door
Customer service surveys reveal that a huge factor in getting repeat customers is making people welcome. Yeah, Walmart Yellow Vests saying hello sometimes irritate me too, but it works!
We've got 50k immigrants coming to our land every damn day. if you don't go greet them off the boat, you're missing a HUGE opportunity.
There's money to be made in helping the newbies, with posts like this one, give it a try! Users like @markrmorrisjr are a big help to newcomers and they get paid well to do it!
If you need: followers, readers, viewers, upvotes, resteems and comments, there they are. They are just waiting for someone to show them where to go.
Take some pride in what you put in the front window dammit!
There's a reason all of the stores in a chain look the same. It's called a setup card. It's a picture sent by corporate to all of the managers, showing them EXACTLY how to set up their displays. It's not because they can't figure it out, it's because some of them are idiots and some of you are too!
Don't post links to crappy posts you didn't care to work on to Facebook and other places, you're making yourself and me look bad! The steemit name belongs to all of us, as much as the company!
Be a good representative of what it means to be a steemer. This includes educating yourself so you can answer basic questions, or at least tell people who to ask, okay?
When I go out to encourage my friends to come and play with us, I'm representing you, me, @Ned and all the rest of us. I'm aware of this and try to represent you well, return the favor.
Don't dress down employees in front of the customers!
There are times the trending feed is filled with rants, complaints and flame wars. Geezus people! I was in a McDonald's one time and heard a manager rip a kid apart in front of me. I went back in and told that manager what I thought, then I called her boss and got her fired!
There's new people in here. Be nice. Yeah, I get, they're reading this post too. oh well. But seriously, you can be kind and still get your damned point across, cool?
If we treat each other badly, where is the incentive for the newcomers to build positive projects and add to an overall copecetic mood?
It doesn't usually fix it anyway. Lobby the witnesses. They're listed all over the place. Use a tip message to send them your concerns.
Clean the restrooms once in a while
If you find things that aren't working, familiarize yourself with git hub. Most projects have a bug reporting thread. Use it. You'll find devs don't want their work to be sloppy anymore than you want to be inconvenienced.
Nobody likes to use their vote power to flag stuff. It burns up money making power, but when it needs to be done on a post, or comment, do it!
There's no reason to put up with abuse. Go to the abusing profile and find the "mute" button in the top right and use it.
If you see erroneous information being shared, correct it. Be nice, but say something. That bad advice could literally cost someone their life savings in here!
If we all start taking responsibility for how things are done around here, then maybe we can be the change we want to see. Who's with me!
I love Upvotes but Resteems on this one are even better!