Gear Acquisition Syndrome Part 2: 1964 Holiday Stratotone
During the 1960s, guitars marketed by Sears and Roebuck had about as many names as the devil himself– Kay, Silvertone, Harmony, Holiday, Alden, and more, I'm sure. Some guitar models were sold under many brands, such as the Stratotone.
A dear friend of mine gave me a great deal on this one. The Gear Acquisition Syndrome is very real for him. He sold this one, because he had three- a Harmony, an Alden (with the "atomic" pickguard! ), and this rugged, beautiful Holiday.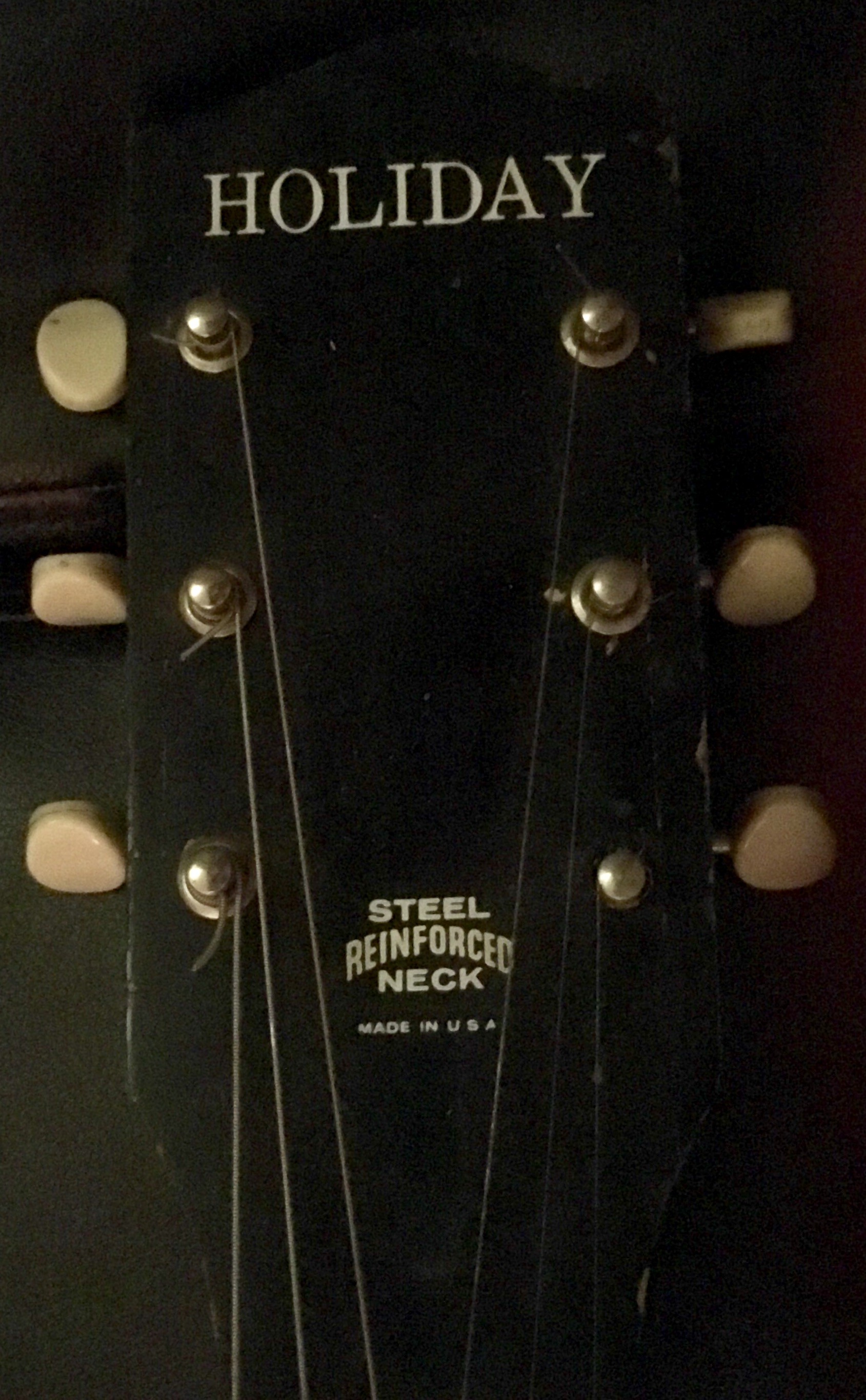 The note, "Steel Reinforced Neck", is a euphemism for, "Better hope you picked a good one, because there's no adjusting this thing." Thankfully, this one is dead perfect for my taste.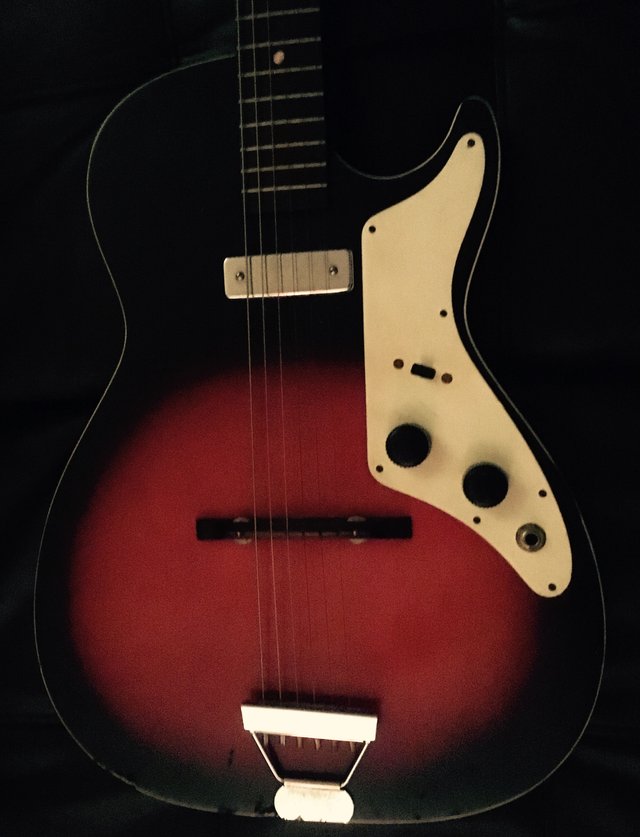 These American-manufactured guitars were made for the masses. While some have a few more bells and whistles, many are very simply constructed. The fit and finish is often clumsy, at best. They are also cool as hell, and have tone for days. This one is currently my favorite guitar that I have ever owned, despite its aesthetic shortcomings.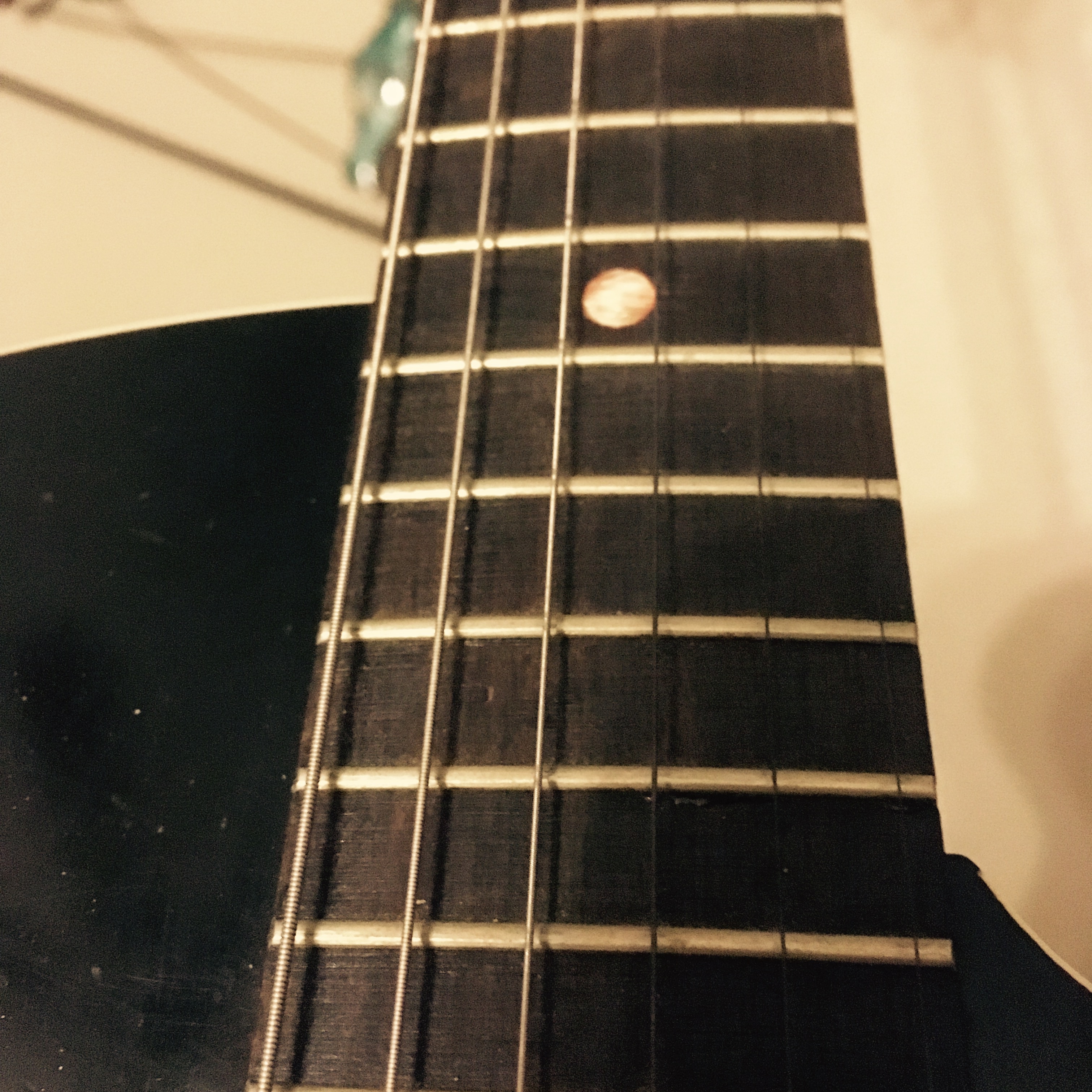 Just look at that fingerboard. It's like a well-worn piece of plywood with a dark stain. Still, somehow, this guitar plays beautifully. This poor gal has definitely been abused in her 53 years of life.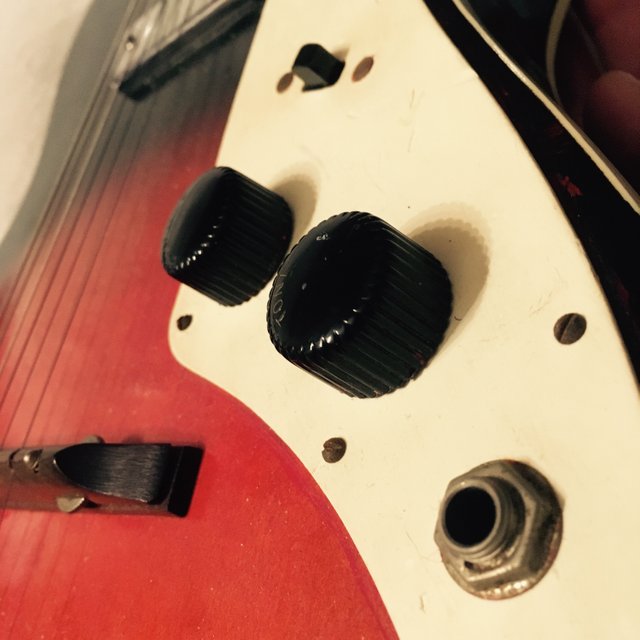 It may be hard to see, but the pickguard is peppered with deep marks, likely from years of neglect and poor storage. Of course, half a century later, every scar just adds to the beauty. It's real, gritty. Somewhere, amongst the lightly tattered state of this vintage workhorse, is a demure quality, albeit somewhat understated.
Enough about looks. How about sound?
If you, or any Steemian you know, share an obsession with weird and vintage instruments, I would love it if you let me know in the comments, or direct me to your profile where you have posted about them. I will very likely spend an unhealthy amount of time admiring all things old and musical.
Thanks for reading and watching, and thanks to my friend, Cliff, for his shared Gear Acquisition Syndrome and generosity!
Thom
Note: All pictures and videos in this post come from my trusty cellphone. All information regarding historical trends of instruments or manufacturers are the result of many years of unhealthy obsession with the topic, and countless conversations with fellow vintage gear enthusiasts, and those afflicted with GAS (Gear Acquisition Syndrome). This presentation is meant to be generally informative and entertaining, and less about hard facts.