HOW WUNZOGAMES BRINGS BOARD GAMES TO THE NFT MARKET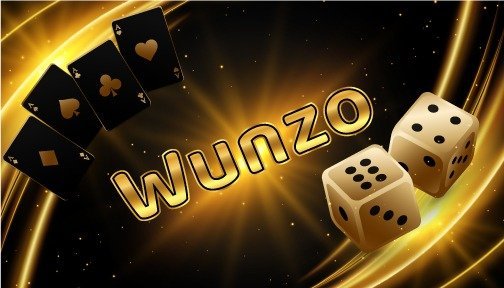 Non-Fungible Tokens (NFTs) and board games are two different concepts. No one would have thought that it would be possible to unite the two.
However, there is a possibility that NFTs and board games can be united. The unity will be fostered by Wunzogames.
This article explains the concept guiding the unification of Non-Fungible Tokens (NFTs) and board games.
THE IDEA
First, let us talk about Wunzogames to understand the background of the project. Wunzogames is a new cryptocurrency platform that aims to unite NFTs and board games.
The idea for unification is none other than the fact that board games are played by many people all over the world.
Also, the potentials of making money from board games are massive. This and many more are some of the reasons why Wunzogames opted to create board games that can be played in the virtual world.
Below are more explanations on how this improved and digitalized board game concept would work.
DIGITAL PLAYGROUND FOR BOARD GAMES
One of the first implementations that Wunzogames makes is to create a digital playground for board games.
This became imperative because board games require a playground, which is often a table.
Instead of letting the players stick to the traditional format, Wunzogames opted to do something better. Besides, this project is all about making board games as enticing as possible.

So, what Wunzogames does is to create playgrounds (tables) on the virtual space and powers the same with digital assets.
What this means is that you will now play your favorite table games in the virtual world or a decentralized gaming ecosystem. You will also digital assets, in this case, Non-Fungible Tokens (NFTs) to wager or bet on those table games.
INCOME OPPORTUNITIES
Aside from making digitalized variants of table games, Wunzogames also creates an avenue for the users to make money on the side.
One of the categories of its users that are favored the most is the table owners. Wunzogames empowers those who want to own digital table games playground to own tables where different kinds of table games can be played.
The method for earning is that the table owners will let out their tables and get paid for doing that.
They may also want to take the passive income route whereby they would take their share off the table of games that are played on their tables.
BSC CONNECTION
A lot of concerns tend to be raised about the sustainability of this project, considering that it is new and it is deploying a concept that isn't so popular in the cryptocurrency market.
Yet, that doesn't change the fact that Wunzogames has a different approach that makes it better. At the core of it is the development of the platform on the Binance Smart Chain (BSC) ecosystem.
BSC, as we know it, is one of the robust blockchain networks. So, it is not out of place to say that Wunzogames has a higher chance of sustainability both because of the underlying concepts and the blockchain network that powers it.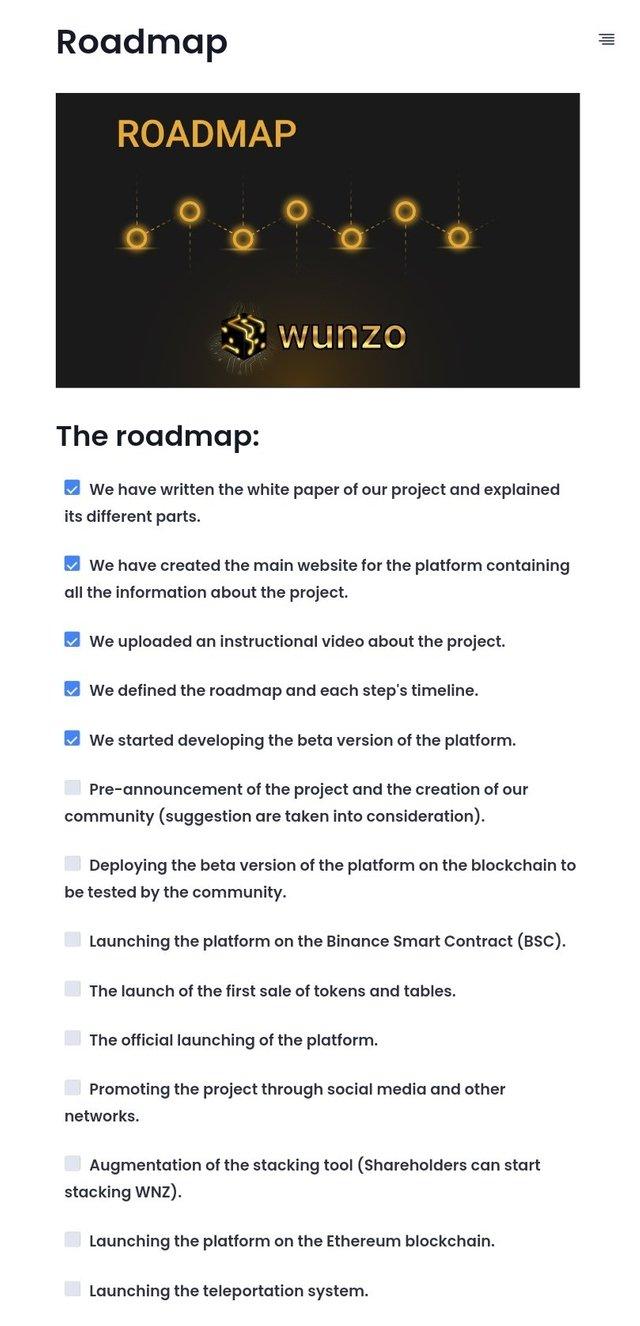 Conclusion
I am optimistic that this project has what it takes to make table games very attractive. With the blockchain connection and digitalization, it will go places.
PROJECTS LINKS
Website:https://www.wunzogames.com/
Whitepaper:https://www.wunzogames.com/docs
Twitter:https://twitter.com/WunzoOfficial
Telegram:https://t.me/Wunzo
Reddit:https://www.reddit.com/r/Wunzo
Instagram:
GitHub:
Medium:https://medium.com/@Wunzo
YouTube:https://www.youtube.com/channel/UCb4HQDER58jLUUhZa2Uv_Kw
AUTHORS DETAILS
Bitcointalk Username: Gopalwu
Bitcointalk Profile Link: https://bitcointalk.org/index.php?action=profile;u=2759913;sa=summary
Wallet: 0xEc4EB0949403Dd1b864fbb16a87D2CC640839DC9