xDAC ICO - Will decentralized autonomous companies be the next big thing on blockchain?
xDAC - The next big thing on blockchain?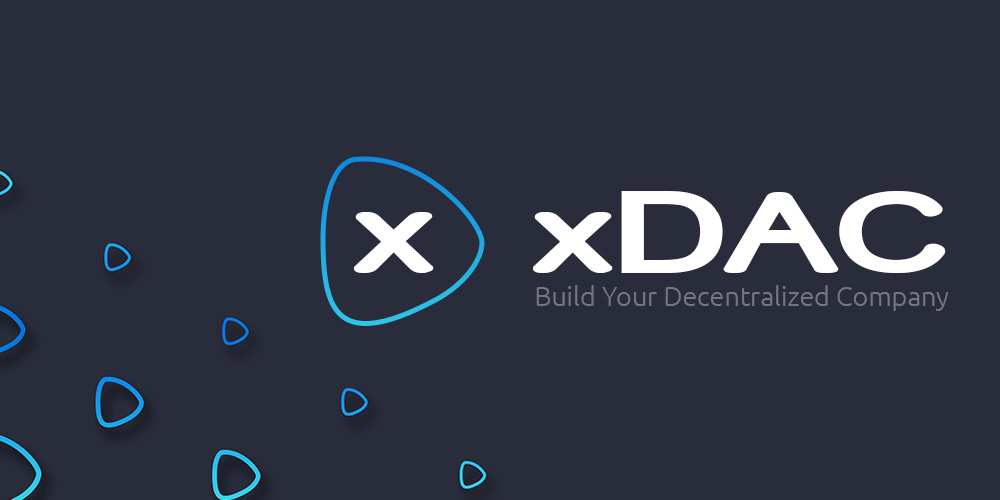 What is xDAC?
xDAC is a very futuristic project in the making that aims to change how companies are established and operated with blockchain technologies by not just building a platform but also establishing standards for decentralized businesses to take advantage of the technology and let anyone create and manage company without geographical limitations.
Based in Palo Alto, California; xDAC foundation is developing a platform that will enable businesses to be established and operated on the xDAC platform allowing for full decentralization; free from influence of regulatory agencies and interference. Imagine a company that can raise capital through ICO's, provide quick and seamless dispute resolution, payment processing and automated payrolls with support for DApps and autonomous agents. It will enable companies to have control over their finances, governance and their teams; with a reliable transparent system for dispute resolution and governance.
This will be built on top of EOS smart contract platform since it can process up to 50,000 transactions per second and will thus be able to support applications on a commercial scale. In addition, it is a feeless platform with a large contingency of developers.
xDAC Client Features:
xDAC client will provide user interface with a web/desktop platform for interaction with the xDAC platform with the following DApps features:
Company Details: xDAC name, company visision, social profiles, contact info, targeted customers, brand identity and other details
Voting, Bylaws and Company Assets: The company can issue specific amount of voting and non-voting tokens along with bylaws that will be established at the time of company creation and list company assets that can support sale, acquisition or liquidation easily
Teams: Managers can add team members into xDAC hierarchy with privileges allocated to specific functions based on their responsibilities; with the ability to let owners choose the amount to pay, freqyency and other parameters
Wallet for payment processing: Wallets will enable easy billing and creation of invoices and to keep track of financial transactions in relevant financial reports. It will allow for acceptance of different cryptocurrencies that can be converted by using 3rd party services like shapeshift or atomic swaps.
Business Model
xDAC platform will generate revenue from transaction fees, exchange fees and fees for token creation, distribution through ICOs, etc. XDAC tokens will be used for accepting payments for services, profit distribution, dispute resolutions, paying team members and to incentivize development.
The tokens will be ERC-223 tokens distributed on Ethereum blockchain in the ICO phase and migrated to another protocal on EOS platform at a later date.
Roadmap
Aug 2018 - Token distribution including integration of identify verification, development of xDAC client and wallets
Oct 2018 - Development of xDAC core functions and testing
Nov 2018 - Alpha release and testing
Jan 2019 - Beta release
Token Sale Details:
Token Symbol: XDAC
Blockchain: ERC-20 token
Total Supply: 100 MN
Available for sale: 40 MN
ICO Price: 1 XDAC = 0.001 ETH i.e. 1 ETH = 1,000 XDAC
ICO dates: Pre-sale starts on May 15 with a soft cap of 1,500 ETH and pre-sale of 45% bonus
Soft cap of 1500 ETH and Hard cap of 35,500 ETH
Token Distribution: 40% for token sale, 20% for community, 20% for team, early backers and advisors which will be vested for 6 months and 20% for foundation (vested for 1 year)
Use of Funds: 40% will be allocated for R&D, 25% for marketing & community management, 25% for operations and 10% for legal & reserve
Links: www.xdac.co
Happy investing!
Please do your own research before investing. The intent of the article is to help you to make an informed decision