How to claim your XLM airdrop
Recently cryptocurrency wallet provider Blockchain.com has announced it's support for #altcoin Stellar (XLM), accompanied by a hefty #airdrop of $125 million worth of #XLM to its user community.
According to Stellar.org this airdrop will put the Stellar name and technology in front of Blockchain's 30 million account holders, and will bring many new users into our ecosystem.
How to claim your free XLM airdrop
To claim your free airdrop all you need to do is just register on Blockchain wallet if you are not having earlier. So click on below link and register with your email id to confirm your spot for the #airdrop.
After confirming your registration you'll be receiving below confirmation email from Blockchain wallet and you are done just wait for the next step.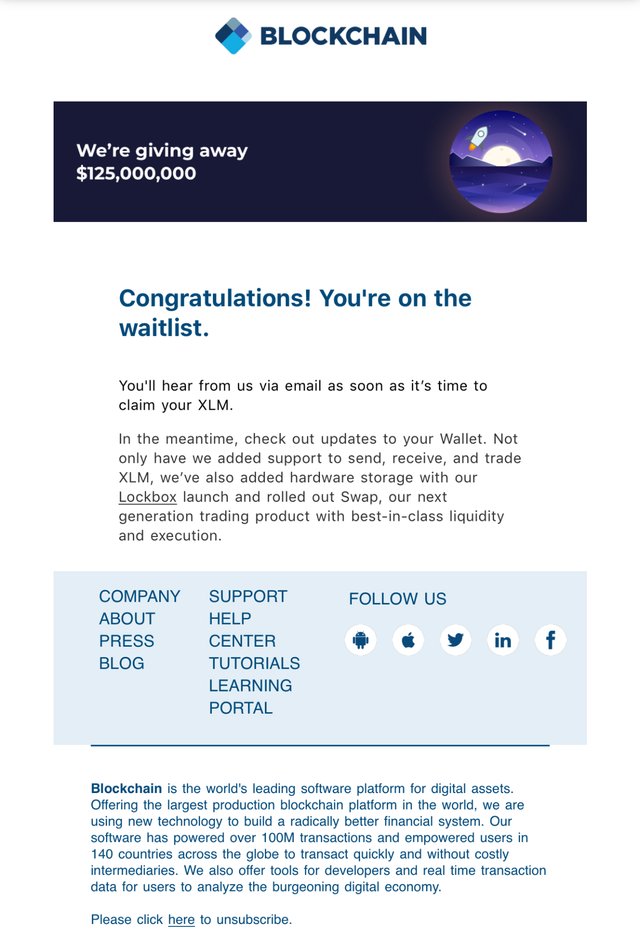 I hope above information will helpful for you and you may consider this post for upvote.
Please leave your comments below for your opinion about this #airdrop.
Thanks and have nice day.