FUNCTION X; A BLOCKCHAIN ENHANCED INTERNET SERVICE.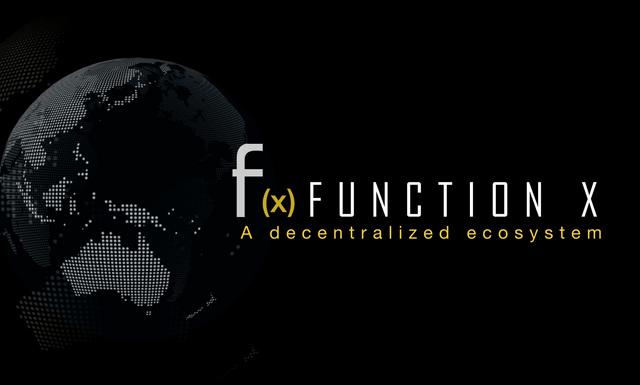 The Internet has become an integral part of human existence as it forms the daily make up of activities across multiple sectors of economies globally. The internet is seen as a means of getting information as numerous communication stations now use the internet as a means of content and information dissemination.
In the same vane, a lot of people now do countless online businesses ranging from trading, to digital assets exchange and so on.
Some services are as well rendered on the internet while internets is now one of the best places to get your markets advertised as there are thousands of people who assess the internet every minute of the day.
As great and benefiting as the internet is, there exist some transparency and security problems as people data usually get hacked and utilized negatively.
There are countless number of times situations of identity theft have occurred, accounts illegally assessed, used to send messages and even spread sensitive information to generate traffic and earn more money. To discontinue this unscrupulous act function x has been designed.
BRIEF DETAILS OF FUNCTION X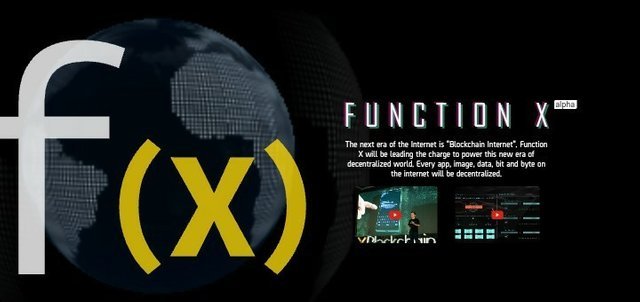 Function X is an architecture which is made for the creation of the needed decentralisation procedure that is needed by the internet for maximum security and transparency of internet users.
It has become obvious that the mediums that are built on blockchain technology are already very safe and transactions are openly done. This is why function x introduced its technological solutions to the internet as the only measure needed to correct these issues at times like this. The Function X architecture is has the acronym f(x).
The team behind the f (x) creation discovered the need to introduce blockchain to the global telephony, storage, and data transmission industry to further enhance transparency and security at all times as well as to limit the ill practices encountered by users of the Internet on a regular basis.
THE COMPONENT THAT ENHANCES A SUCCESSFUL DECENTRALISED INTERNET SERVICE OF FUNCTION X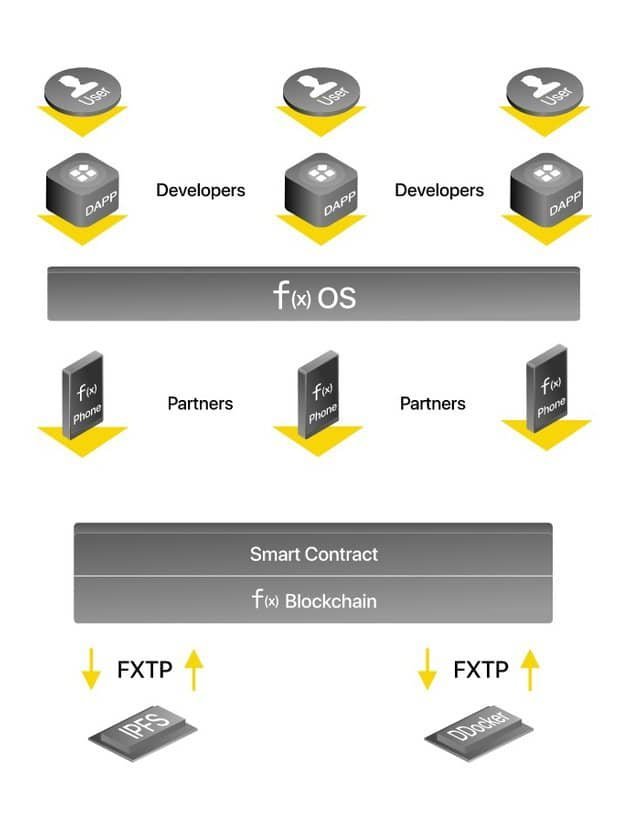 The architecture that was developed is not only a public chain but an architecture with a total solution. For the effectiveness of this blockchain solution, the following components are integrated into the architecture;
Function X Operating System
The reasons for this component is to give room for Internet of Things IoTs, and smart hardware to support the potential and effective utility of the decentralised techniques.
The architecture has developed an in-house solution for the way a mobile phone will easily utilize Function X like as it is in the XPhone. This Operating system can also be adopted by other companies that will have it customised to function in their own device as well.
This component is tagged Function X FXTP Protocol. With this protocol, data transmission functions using the public exchange that is complex but does not pass through any intermediary.
The data that passes through f(x) are encrypted and secure using private key through this FXTP protocol. This allows communication free from interception and provides the opportunity for users to directly share their data as they wanted.
The Function X blockchain is put in place for transaction running. It serves as a base for all the architecture transactions.
This component incorporated with f (x) ecosystem and it is the architecture consensus algorithm which took the nature of the distributed ledger. This chain alongside the f(x) blockchain which is the ledger building block, help in the keeping and verification of transactions.
Examples of such transactions are payment transactions, financial transactions, communication-related transactions like: phone calls, storage, file transfer, Service related transactions like creation or utilization of Decentralised applications among others.
Function X IPFS
This component is also a protocol and a network that is responsible for the storing of data on the distributed system. When any user needs to carry out file retrieval, such user will call the file identifier tagged hash. Once this is done, this protocol will search through other nodes so that the file can be supplied.
The files are safely kept on the IPFS protocol. In case of users having personal nodes, the files of such users are only kept in their node and downloadable on the permission of the user.
Are you tired of the current internet security threats? why not try out Function X architecture today, and be glad you did.
Function x offers a complete and impenetrable system that will guarantee data processing and transmission using the Internet either through mobile phones, Internet portal devices and other hardware components.
Using its integrated features and services, function x has developed the ultimate solution and allows the seamless access and utility of its platform. Being an open source technology, function x can easily be adopted by other blockchain technologies and used in a way that is beneficial to every user employing its design.
For more information about the Function X project, kindly access the official channels below:
Website: https://functionx.io/
Facebook: https://www.facebook.com/FunctionX.io/
Twitter: https://twitter.com/functionx_io
Concept paper: https://functionx.io/assets/file/Function_X_Concept_Paper_v2.0.pdf
Telegram: https://t.me/functionx
YouTube: https://www.youtube.com/channel/UCmS83bWNR43jwEOC6EJaOyw
ANN thread: https://bitcointalk.org/index.php?topic=5166702.0
Article Written By: EmmaBen
Bitcointalk Profile Link: https://bitcointalk.org/index.php?action=profile;u=2096551;sa=summary