Your Data Safe (YDS) ICO Review: #Your Data Safe Project Ready to Monetize your Personal Data
Ever imagined that one day you will earn from data that you have been sharing for free? Find out how...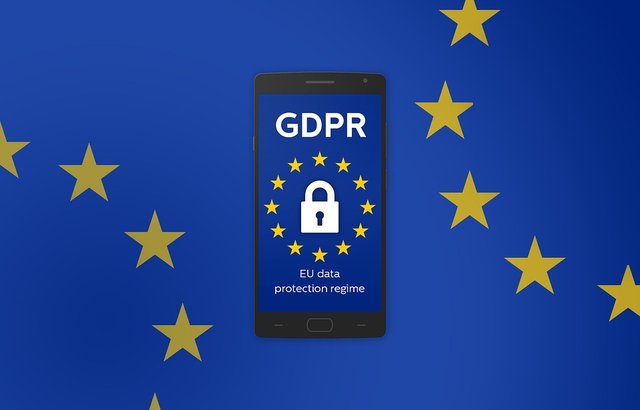 The data trading market keeps on growing and the trade is done behind your back. It is about time to take control over your data that is being sold behind your back. individuals and companies are using your data without your consent and they are making millions in profits while you get nothing out of it and Your Data Safe (YDS) is about to change all that.
Your Data Safe is set to change how your data is used and traded so that you can monetize and earn from it. This might sound complicated by it is doable and very easy. The project team behind project is set to educate the masses to ensure General Data Protection Regulation (GDPR) compliance for companies and to some extend the individuals. 
Your Data Safe (YDS) Goals
The beauty of Your Data Safe system is that it gives value to your information. It will help you create a profile on the platform where third parties will seek your consent before using it for the marketing or advertising campaigns. You will be able to know where your data is being used and by whom and how much your benefits are.
You have the upper hand in deciding whether your data will be used or not depending on the nature of ads or marketing. Third parties will no longer take advantage of the data owner ignorance since your private data access is covered through a wallet where payments are mad before you grant consent.
The system will act as the link between your data and third parties and this ensures you are in total control of the amount and level of data that ends up in the public domain.  You only get paid for the amount of data that is shared and the system is transparent and eliminates the role of middlemen in data handling.
As a participant on the YDS ecosystem, any amount of data you authorize to be used is paid for using the native YDS token. This is an ERC20 token since the platform runs on the Ethereum network. The team has put up elaborate plans to educate and train adopters and adorers on GDPR and the benefits of being part of the YDS community.
The bottom line for the YDS system is to create an enabling environment that changes how your data is stored and distributed. Through their system, your information will become valuable to and the user. The monetization of the information will also enable marketers and advertisers geo-target their campaigns for a better return on investment which benefits you as well.
Your Data Safe (YDS) ICO Breakdown
Project name: Your Data Safe ICO Project
Token ticker: YDST
Pre-ICO Price: 1 ETH = 12,500 YDST
Price: 1 ETH = 9,000 YDST
Base platform: Ethereum
Accepting coins: BTC, ETH
Minimum investment: 1 ETH
Anticipated soft cap: 8,000 ETH
Anticipated hard cap: 40,000 ETH
ICO Restricted Countries
At the moment, there are several countries that are restricted for participating in the project. These include China, Singapore, USA, Nepal, Bangladesh, Morocco, Algeria, Macedonia, Pakistan, Bolivia, and Ecuador. 
However, to be sure that your country is legible to participate in the ICO, you can get more details from the project whitepaper through their official website. This will also give you're the real feel and touch of the revolutionary project.
Why Join Your Data Safe Ecosystem
One reason to be part of the YDS is that you are not only ensuring your data is safe but you are also getting to earn once your data is shared. The system is set to be very secure and your data transfer can only commence once you give consent using your secret private key. All your transactions are blockchain based and this will give your total peace of mind. 
 For the corporate users on the platform, the system offers consultancy services for all matters data and related DPO services. The exciting part about the system is that you earn every time your data is used. Once the demand for secure data grows, t value of the YDS token will also grow and as an investor, you stand a chance to grow your digital coin holdings.
The price of a single YDS token is low and early adopters will also benefit from discounted prices depending on the ICO stages and taking an early sat offers one the benefits of growing with the rest of the community. However, like any other shinny cryptocurrency, you need to do a thorough background check and this should be supported by your due diligence. 
Photo Credit
Author user name: gigpen