September is National Preparedness Month | QUE.com
September is National Preparedness Month, which promotes family and community disaster planning. This year's theme is "Disasters Don't Wait. Make Your Plan Today." The Cybersecurity and Infrastructure Security Agency (CISA) recommends users and administrators use this month as an opportunity to asses cybersecurity preparedness for cyber-related events, such as identity theft, ransomware infection, or a data breach.
Learn more about preparing for a natural disaster or general emergency at Ready.gov/September. See Ready.gov/Cybersecurity and the following CISA Tips for resources on preparing for, and responding to, unexpected cyber-related events: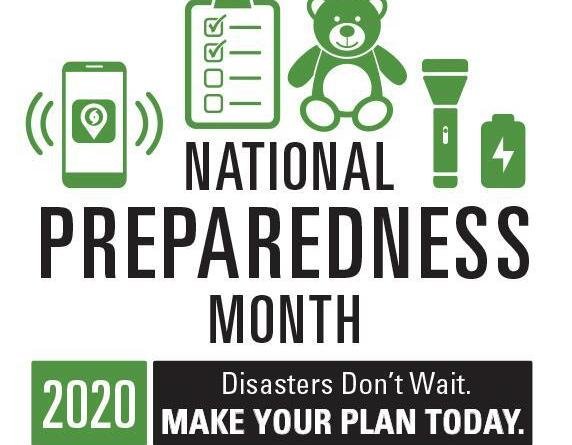 Source:
https://QUE.com
- Protecting Against Ransomware - Avoiding Social Engineering and Phishing Attacks - Preventing and Responding to Identity Theft - Protecting Against Malicious Code
Source: https://www.ready.gov/september
@Yehey Witness Projects
- Witness Servers to keep STEEM network up and running. Under maintenance. -
@Automation
Chat Bot for a fun conversation. Simply call my name to start. -
https://Steeming.com
our very own website to help promote the use of Steem. No downvotes. - and other projects still in progress. Keep in touch
@Yehey
.
Vote @Yehey as one of your Witness. Thank you.
Go to
https://steemit.com/~witnesses
URL address then scroll down, type "yehey" and Vote. You can also use the form to set me as proxy.

Thank you for reading. Stay safe and healthy, health is wealth.
@Yehey
PLEASE NOTE: All images are own by their respective owners as mentioned/credited by the authors. ---
Posted via [Steeming.com](https://steeming.com/@yehey/september-is-national-preparedness-month-or-que-com)