Having fun preparing Chimarrão (Erva Maté)
View this post on Hive: Having fun preparing Chimarrão (Erva Maté)
---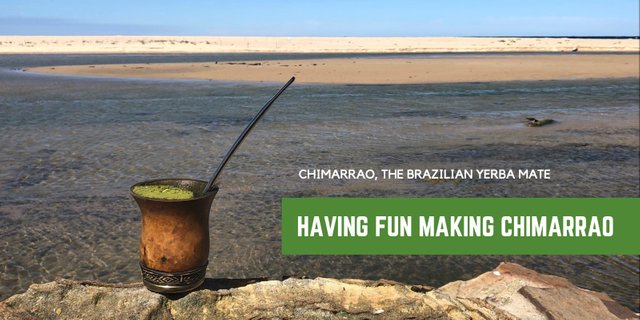 Do you know of any tea that not only tastes good but also allows you to express your creativity? Well, Chimarrão is that tea! Chimarrão is the Brazilian way of drinking Yerba Mate. Chimarrão is made from the same plant as the Argentinian, Paraguayan and Uruguayan Yerba Mate but it is not aged hence its neon green color and it is cut very finely, mostly dust and a bit of stems.
The powdery consistency allows compaction of the mountain of Maté that can be shaped and will keep it shape. To illustrate what I mean, see this chart from Ervateira Baronesa: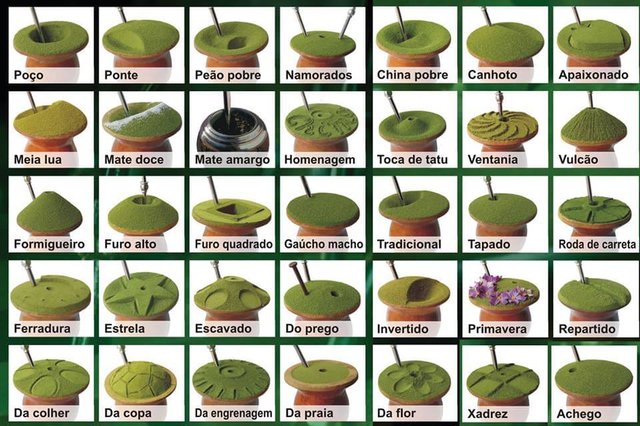 Don't they look beautiful? It's such a great way to show your love to someone by putting time and effort to make something beautiful for them to drink.
Here is a video showing how to make one of them:

Artistic Chimarrão
Making a regular Chimarrão usually takes more time than making a regular cup of black or green tea. Although you can find Chimarrão in tea bags, it won't tastes as good as if you prepare it in a specialized gourd (called cuia), I'm not kidding. Making an artistic Chimarrão, obviously, takes even more time.
Yesterday, I gave it a try and made a basic design for my wife: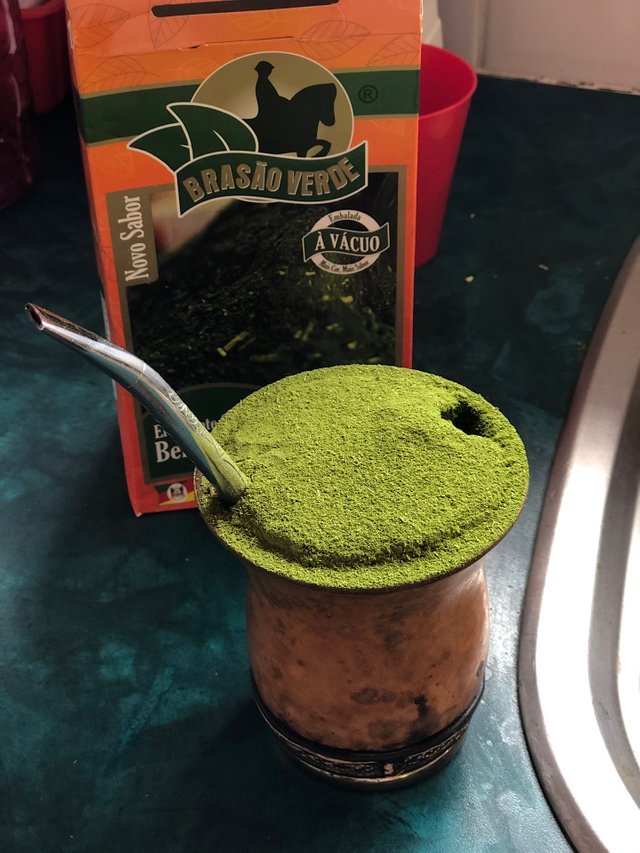 This morning, I attempted a square one. It's not easy lol but I tried my best to make something out 😅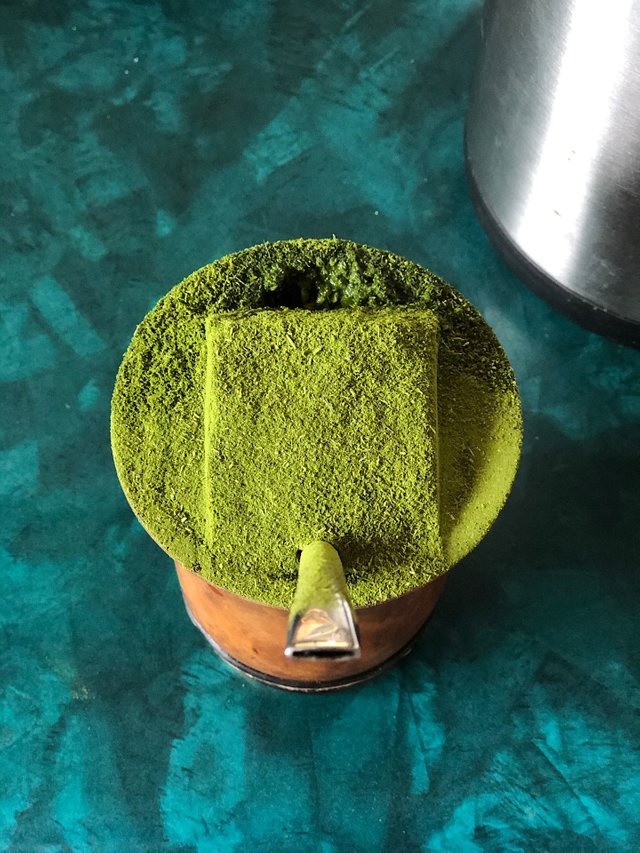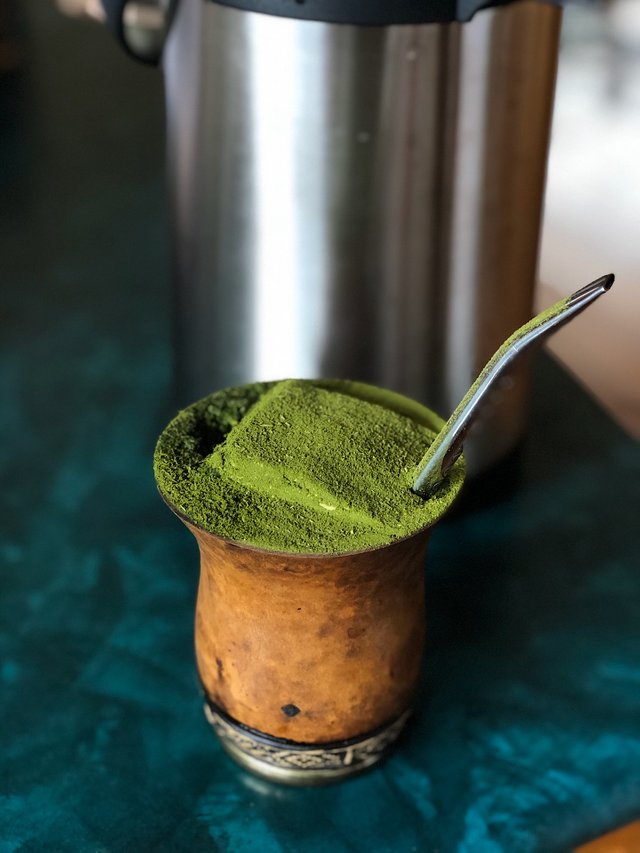 What other tea allows you to have so much fun making it? Even the regular Yerba Mate cannot do this due to the coarser cut.
I'm now hooked, I drink Chimarrão every day and occasionally Yerba Maté as it contains more caffeine and would give me a good kick in the morning.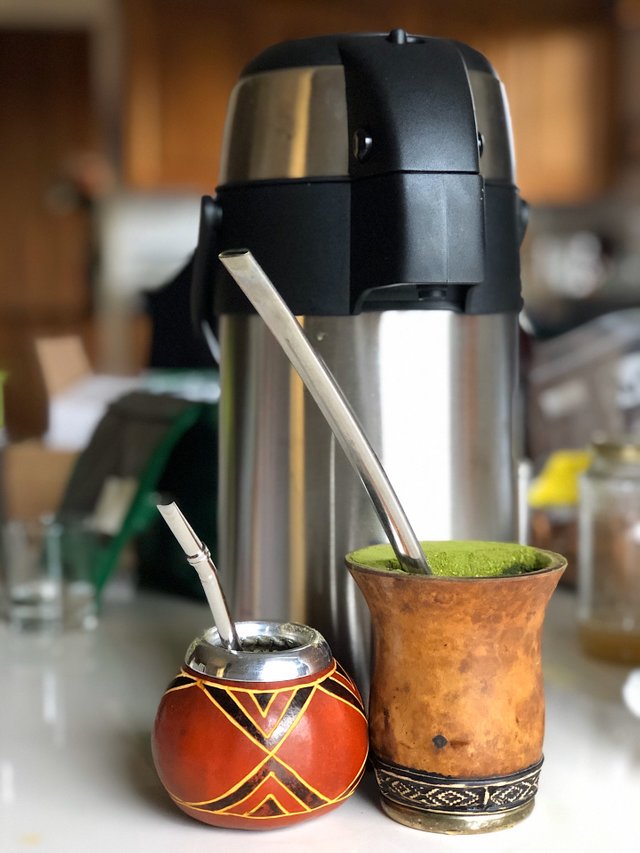 Bamboo cups
A friend of mine told me she has a lot of bamboo in her backyard that are large enough to make drinking cups. So I went there to cut some and to my surprise, they were all purple! Such a beautiful color.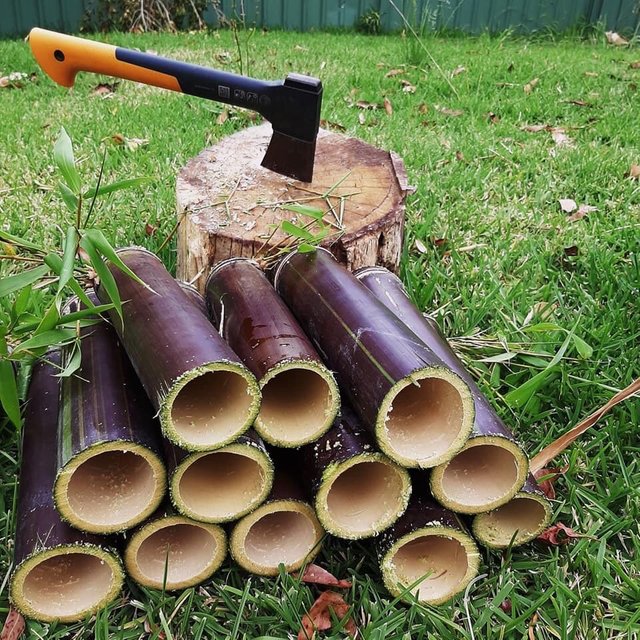 I spent an hour at her place to make some cups for her and her family and then headed home to continue working. Later in the evening I spent some time in the garage to make some for mine.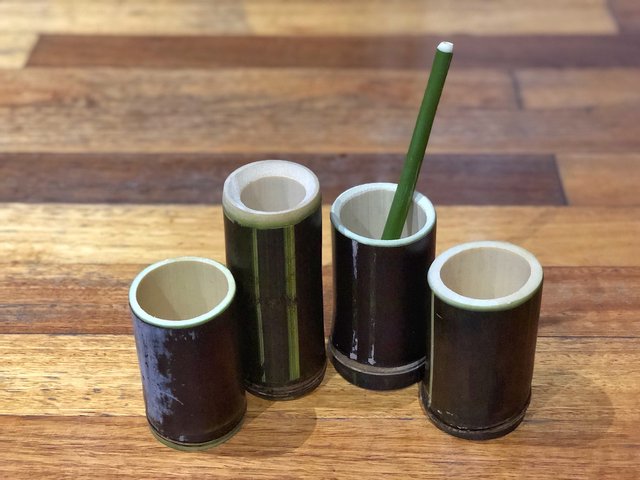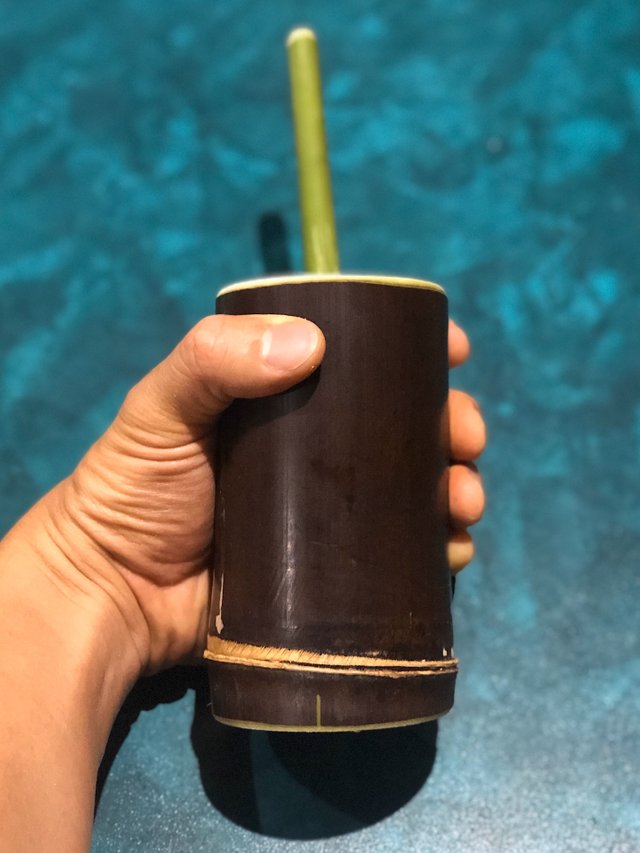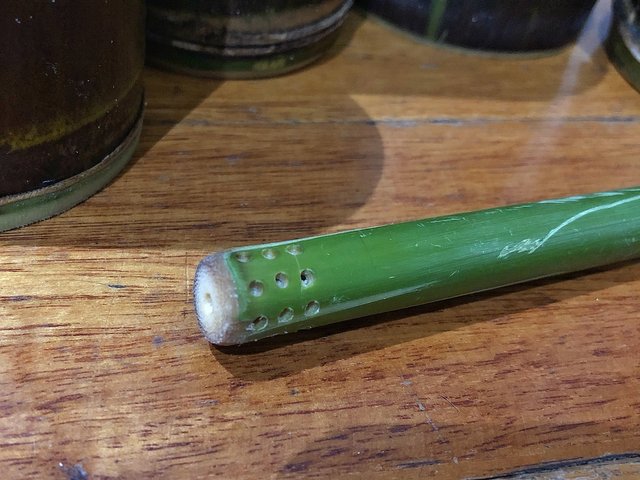 ---
Previously on my blog:
---
Vote for my witness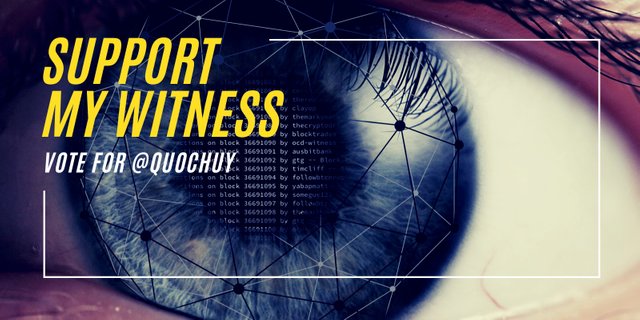 On Steem, Witnesses are playing the important role of providing a performant and safe network for all of us. You have the power to choose 30 trusty witnesses to package transactions and sign the blocks that will go in the Steem blockchain. Vote for me via SteemConnect to help me do more useful projects for the communities.
---
| I'm a member | of these communities |
| --- | --- |
| | |
| | |
| | |
| | |
| | |
---
Credits
The image at the top has been generated with the Canva app using my own photo.
---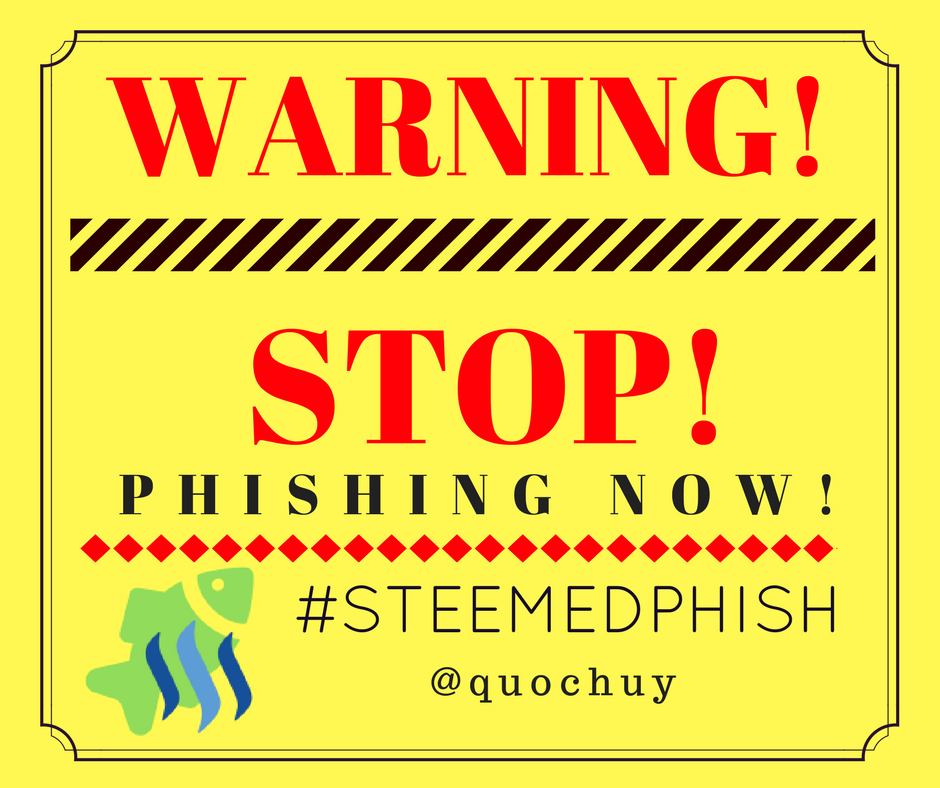 Banner by @josephlacsamana
Protect your money against Phishing Scam!
Cryptos accounts are the target of international scammers because they want your hard earned money!
Those people are very clever and in a moment of inattention, you've given them your login and password!
I've created a Chrome extension that can help you detecting scam links!
Install Steemed Phish Chrome desktop browser extension now!
Password and Private Keys security
You all know that your Steem password is the access to all your STEEM, SBD, posting, transferring, everything... right?
So, please, follow these simple steps and keep yourself safe:
Apart from the initial setup of your account, NEVER use your password ANYWHERE, if stolen, it will give full control to your Steem account.
Backup your password and keep it somewhere safe. Use a password manager like Lastpass, print it on paper and put it in a safe (no kidding). If you forget your password, no one can help you out.
To login for creating content and curating, use your Private Posting Key
To make transfers and account operations, use your Private Active Key
To encrypt and decrypt memos, use your Private Memo Key