Shoulder Training Office Yoga Exercise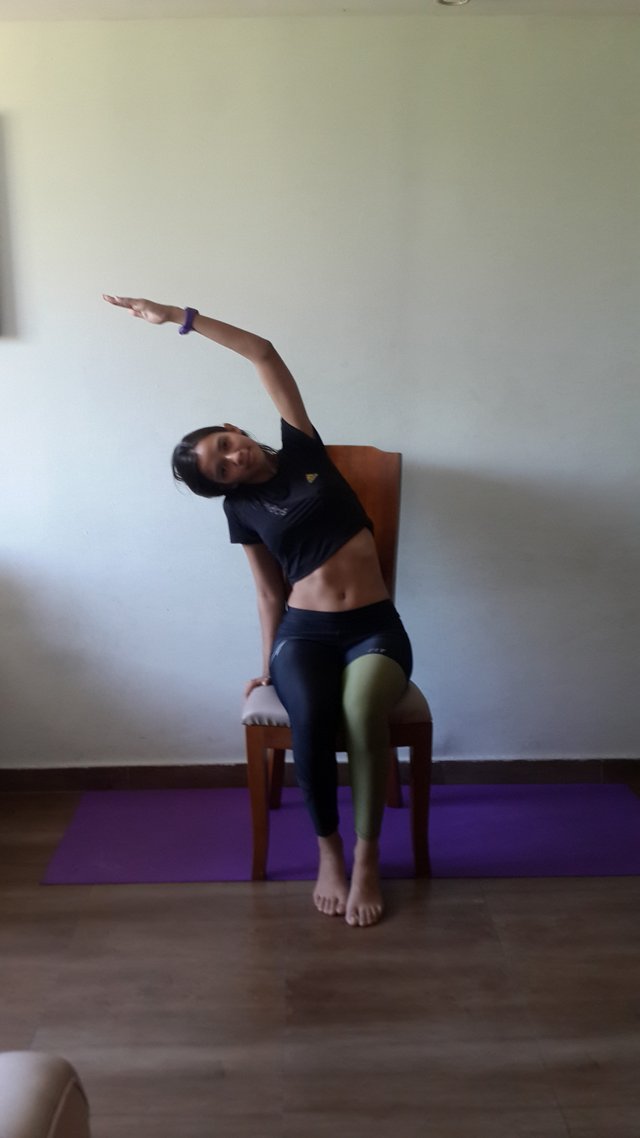 For this exercise you need a chair. It is best if the chair is the size that it is under the chest (this can then be better used for further exercises).
The exercise is designed to relax the shoulder muscles a bit.
To do the office yoga exercise you are sitting on the chair. With one hand you support yourself on the side of the chair. The other hand is stretched out from below like a crescent moon.
This movement can be repeated with both sides of the body a few times to loosen the shoulder muscles a little.
Have fun with the exercise,
Yoga poses at Steemit:
Megaboxsack
Warrior 3
Warrior 2
vrksasana
ardha-chandrasana
krieger-lotus-drehung
utthita-hasta-padangusthasana
ardha-matsyendrasana-halber-lotus
Balance Yoga
Yoga Bilder für deinen Blog