Shoulder Training 3 Office Yoga Exercise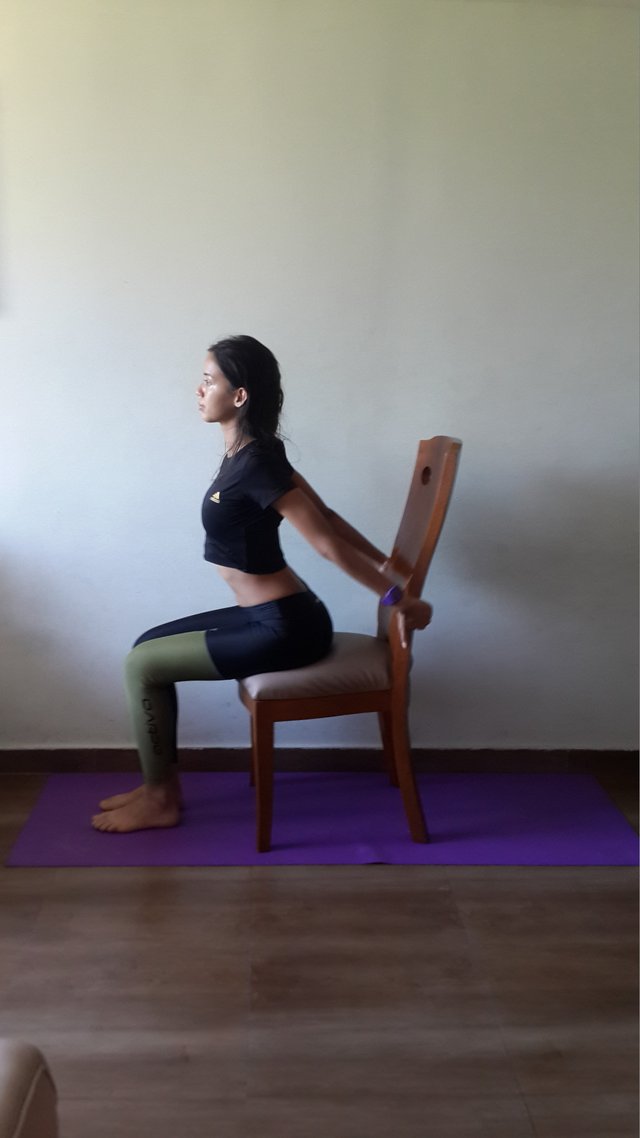 For this exercise you need a chair. It is best if the chair is the size that it is under the chest (this can then be better used for further exercises).
It would also be important that the chair is reasonably stable for this exercise.
In this exercise, sit on the chair, stretch your chest forward and shoulders back. You can hold on to the backrest.
The exercise is also to relax the shoulder muscles.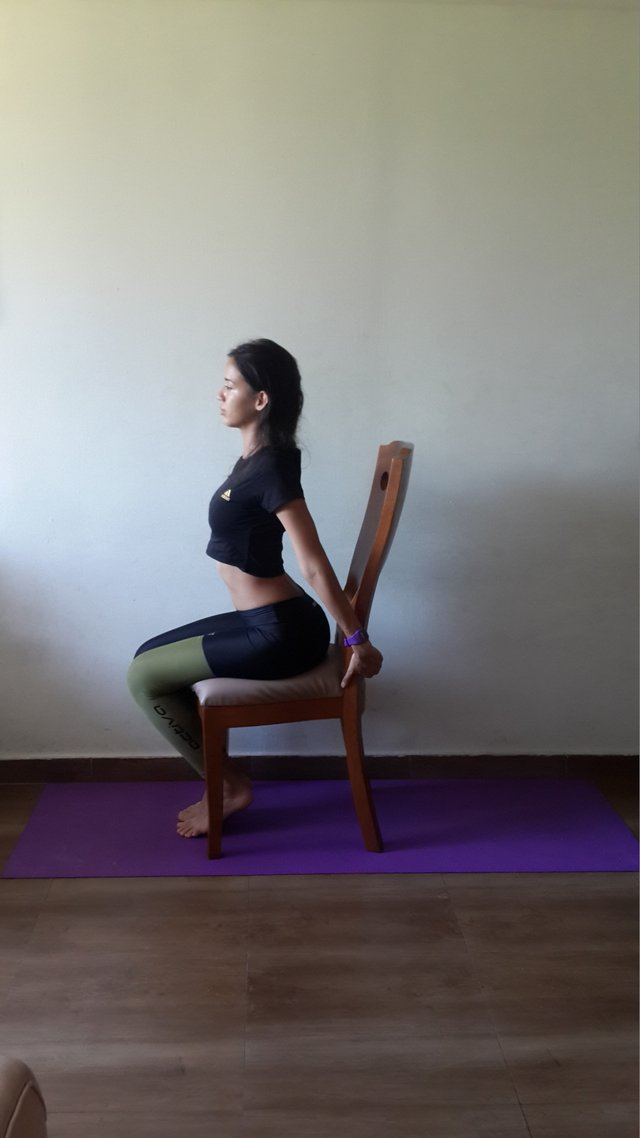 The same can be done again by holding the chair further down the back and pulling the shoulders down slightly.
Have fun with the exercise
Yoga Posen bei Steemit:
Megaboxsack
Warrior 3
Warrior 2
vrksasana
ardha-chandrasana
krieger-lotus-drehung
utthita-hasta-padangusthasana
ardha-matsyendrasana-halber-lotus
Balance Yoga
Yoga Bilder für deinen Blog