The spider yoga figure "office yoga exercise for the butt"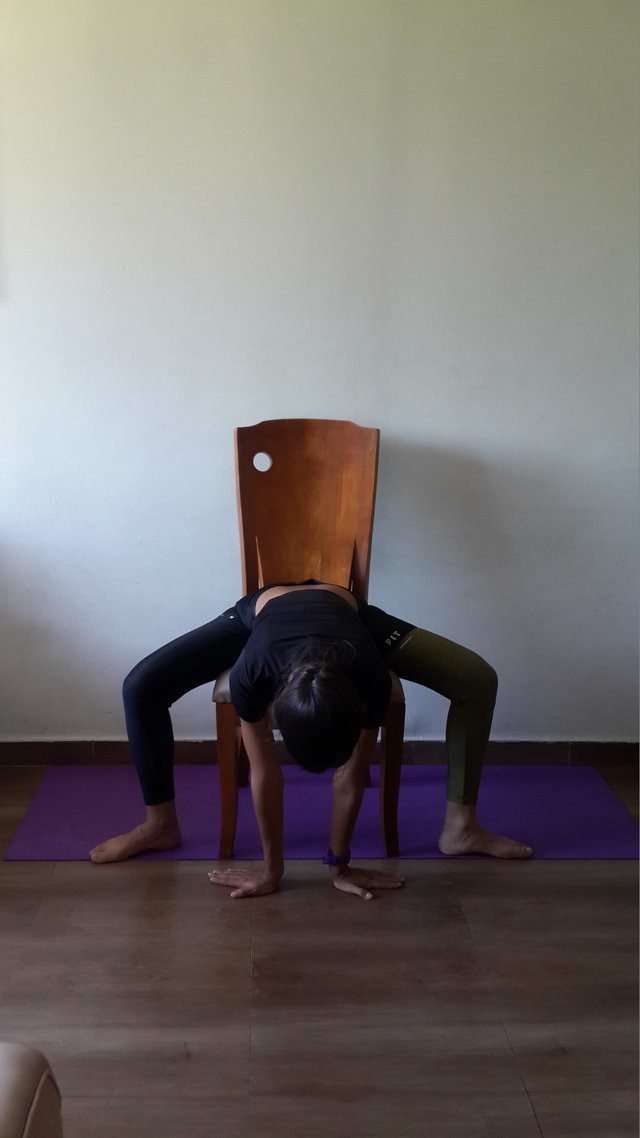 For this exercise you need a chair. It is best if the chair is the size that it is under the chest (this can then be better used for further exercises).
In this exercise you train the thighs and butt muscles.
First, you sit down normally on the chair. It is important that the feet touch the ground.
Now move your legs left and right next to the chair. The feet are easily turned away from the chair.
Now move the upper body forward so that you can touch the ground with your hands (palms).
The hands are also moved outward from the center of the chair.
Now you are in the basic position of yoga spiders pose.
Now you raise your butt, so you no longer sit on the chair.
If you are in the raised spider yoga pose, you can hold these 20 seconds.
If one is practiced, one can make this pose a 3 sentences.
The exercise is well suited if you want to train the butt muscles. You can also do it during lunch break in the office, but that should cause confusion among colleagues :)
Have fun with the exercise,
Yoga Posen bei Steemit:
Megaboxsack
Warrior 3
Warrior 2
vrksasana
ardha-chandrasana
krieger-lotus-drehung
utthita-hasta-padangusthasana
ardha-matsyendrasana-halber-lotus
Balance Yoga
Yoga Bilder für deinen Blog