100 Articles on YouTube Curated Publication List
YouTube has transformed the idea of participatory culture. With any simple camera, people can now share experiences, independent films, video blogs, music, and livestreaming events easily to the world. This simple concept, ease of use, and massive audience has transformed the idea of music and videos forever.
The media industry now has the capability to launch careers from people streaming live entertainment out of their living room. How has this transformed culture, memes, and viral videos? Is there a new genre of for YouTube and the unique feedback of comments and recommendations?
To learn more about this new form of media, here are the top hundred most cited publications for YouTube.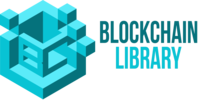 The Blockchain Library's goals are twofold: to provide easy access to resources on cryptocurrency research for scholars, academics, analysts, and anyone with an interest in cryptocurrency publications; the second is provide an archive and historical timeline on the development of the blockchain field and to document the journey of its growth.