Yumerium - earnings from the game activity!
Today, blockchain technologies penetrate many areas of the economy and human life, revolutionally changing the usual ideas, new opportunities arise for solving serious problems, such as achieving fair competition, overcoming a large number of unnecessary intermediaries, security and transparency of transactions, etc.
It's no secret that the gaming industry is one of the most profitable. Over the world, there are more than 2 billion active gamers, and the profit from the gaming segment is estimated at more than $ 1 billion a year. This profit will grow every year, as the development of the economy and the automation of production leads to the fact that people have a lot of free time, which they can direct to master the skills in computer games. Obtaining such skills is sometimes expensive, requires a lot of time and effort, and a decent income in the field of e-sports tournaments are currently only a few. In addition, often talented developers are faced with a number of problems, seeking to go with their project or product to a broad market, since the computer game industry now belongs to large monopolists who dictate their own, market-friendly rules: this and a large number of regulatory requirements , the need to resort to expensive services of large providers, etc. The existing computer games business system has a number of serious shortcomings: high commissions, delays in payments, high commissions for transfers water, lack of support for micro-transactions, fraud, lack of transparency.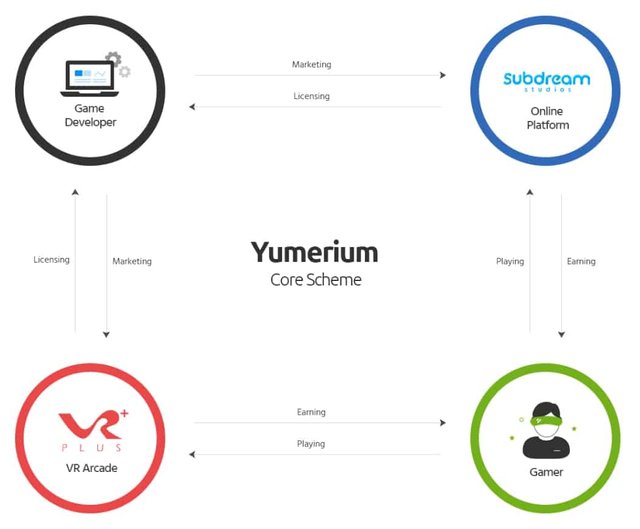 Solve the above problems, as well as radically change this situation, aims to create a talented development team of Subdream Labs and VR Plus from South Korea, led by Fukuta Kanji, who has extensive experience in the development of computer games and virtual reality sites. They created a large-scale decentralized Yumerium new generation gaming platform based on a blockchain that allows players to play games, receiving a reward in YUM tokens for this, as well as sharing their experience and information about games with others, forming an effective marketing system, also receiving for this activity tokens YUM. Thus, all those who are involved in the gaming industry are benefiting: developers can promote their product directly to game lovers, bypassing unnecessary intermediaries with their high commissions.
Yes, it sounds fantastic, but it became possible, thanks to the use of blockchain-technologies, which provide the project with maximum transparency, reliability and safety! The Yumerium platform allows you to conduct transactions directly using crypto assets with a minimum commission. The project develops the first of its kind game concept "Earn-to-Play", instead of the obsolete "Pay-to-Play" and "Free-to-Play".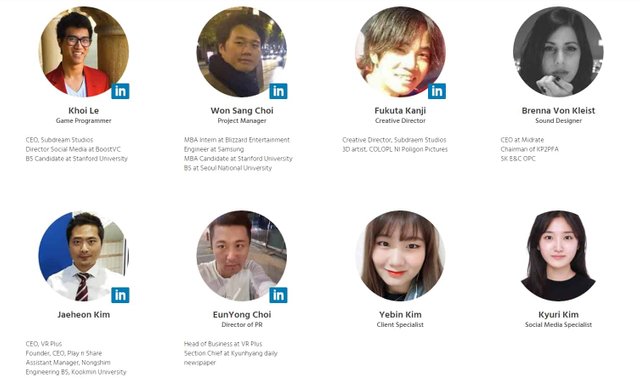 In addition, Yumerium will also act as a crowdfunding platform, which allows launching talented game projects using the tools of the gaming community. Games that have won success will have access to the "Marketing Fund", from which developers will be able to take seed money for the initial promotion.
In fact, it's not even just a gaming platform that allows you to earn money by playing a nice game - playing computer games, this is a whole community whose values are supported by the values of individual players who are able to interact not only in computer tournaments. That is, it is an environment with a huge potential for future opportunities!
The Yumerium platform is already operational. Currently, it supports several games from Subdream Studio.
In the second quarter of 2018, all games from Subdream Studio will be connected, and in the third quarter the platform team plans to implement the CryptoMine project. This simulator, through which participants will be able to earn large sums of money to create unique, more convenient mechanisms for the extraction and sale of minerals. In the fourth quarter, it is planned to establish cooperation with strategic partners to maximize the range of games. Games will run on Android devices with SDK, as well as iOS.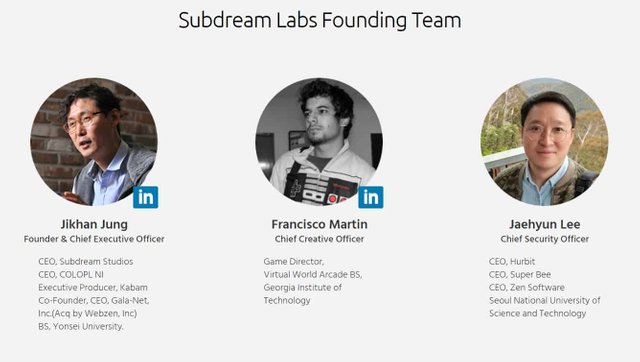 Features and operation principle of the platform.
Any developer will be able to post their games on the Yumerium platform. Each game will be initially placed with "primary means" in the form of YUM currency, which is replenished by the creators of the game. From this fund, players will be rewarded for the process of the game, for the creation and distribution of content about the game, for attracting new players. Developers will be able to determine those tasks that need to be performed, paying for them with YUM tokens. Thus, any player will be rewarded. Players thus promote the games and perform the task of their advertising.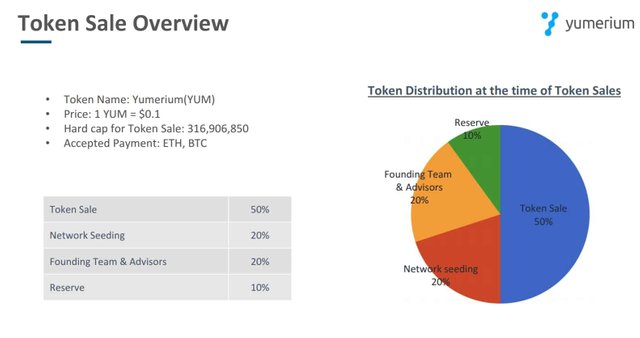 ICO Details:
Ticker: YUM
Platform: Ethereum
Type of the token: ERC20
Price of the token: 1 YUM = 0,1USD
Min / Max Purchase: 0.1 ETH / 7000 ETH
Softcap: 20 000 000 USD
Hardcap: 3 000 000 USD
Funds raised: 1 250 000 USD
Funds raised for Pre-ICO: 750 000 USD
Discount on Pre-ICO: 5%
Currencies: ETH, BTC, USD
The collected funds will be distributed as follows:
• 50% for the development of Yumerium's games
• 20% marketing and community development
• 15% for current operations
• 10% for developing and improving the system of tokens
• 5% for legal services
Thus, Yumerium is a project in which innovative technologies with a huge potential and a billion-dollar market are united. It should also be noted that Yumerium has high appreciations of the leading ratings: ICObench - 4.1 / 5, Track ICO - 4.6 / 5, ICOmarks - 9.1 / 10, which certainly speaks about its reliability.
Join the project, create together with Yumerium your successful future!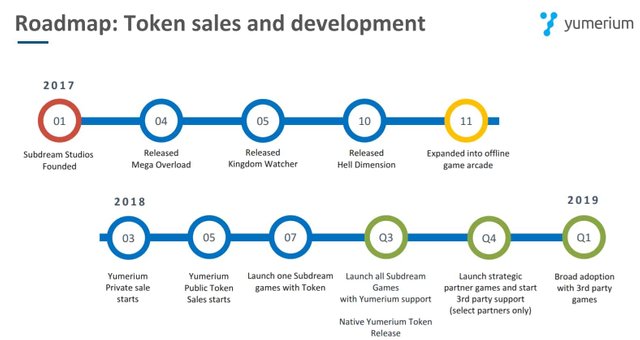 A more detailed description of the details of the project can be found on the following links:
Official website: http://www.yumerium.com/tokensales
Bitcointalk: https://bitcointalk.org/index.php?topic=3272290.0
Twitter: https://twitter.com/yumeriumtoken
Facebook: https://www.facebook.com/Yumeriumtoken/
Telegram: https://t.me/joinchat/H5o7EE7ncnHvSXJJYWSLYg
Whitepaper: http://www.yumerium.com/resources/files/whitepaper_v1.0_en.pdf
►My link Bitcointalk: https://bitcointalk.org/index.php?action=profile;u=1211884
►My username Bitcointalk: french_andrey