Yumerium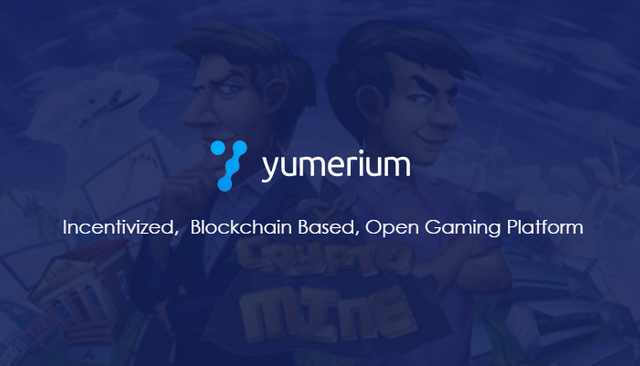 This year the size of this market will reach $ 100M. The Yumerium project states that in 2023 it will take 10% of this pie. It's about the computer games market. There are significant grounds for such a statement. Ten years of experience in the development and promotion of computer games in conjunction with the strong intention of the founders to revolutionize the gaming industry by developing a platform where all participants can monetize their activities: players playing, developing developers, bloggers distributing content. All this attracts attention. So, today we will talk about an interesting project Yumerium.
Problem


The concept of Earn to play has existed for a long time. It means earning on the game process. And not just some coins that you can then spend in the game on various upgrades, but real ones that you can spend in the real world. And so much that it is commensurate with the salary in the real world. However, so far no one has succeeded in implementing it. There are several reasons for this:
fiat money is not able to be transferred in microscopic quantities. And this is necessary in Earn to play, since in this case we are talking about a real domestic economy in which prices dictate real trends and users. In other words, in a simple game, for example, any sword-kladenets can cost a certain amount of money, which the developers invented. Earn to play implies that this price depends on the real value of this sword. Such purchases are still happening between users. As a rule, outside the system and for fiat money. But the problem is that the price can not be lower than the one that can be transferred through a bank account. Accordingly, the problem of the absence of microtransactions does not allow to automate this process and to establish a real living economy in the game. I do not know whether he explained it clearly, but at least I tried;
the following problem follows from the previous one. These are bank commissions. For example, in Kiwi this commission is not lower than 30 rubles + 3%. In Yandex Money is even more;
no p2p payments in the game. This problem arises from the previous two. But it can also be distinguished as an independent one. Because if there was such a physical opportunity, then the banks would not be needed. But for the time being, banks are needed, because they act as a guarantor and intermediary;
fraud. Also, strangely enough, it follows from all previous problems voiced. This topic can be devoted to a separate article.
And here comes the blockade on the stage. This is where the solution to all these problems lies.




Solution


Yumerium is a gaming platform for p2p interaction between players, developers and promoters. It is conceived as an ecosystem that is developed by its participants. And most importantly, everyone will earn money on this interaction. And here's how it will happen:
gamers will earn from their experience of the game. Experienced players are the stars in the game world. As they are constantly in it, they are all known, they show the wonders of a virtuoso game, their progress is earned in the process of the game. Of course, everything can be bought, and this, by the way, will build the economy. After all, experience can not be bought, it can only be achieved with time. Experienced players are the most important value of any game. They dictate the trends and unconsciously encourage people who do not have the time to shop, but there is a desire to play, for example, in new levels of games, for which it is necessary to pay if there is no relevant experience or tools. And that there were more of those who have time to play in order to become more stars, it is necessary to provide this time with a resource base, since in real life one needs something to eat, to dress, to live somewhere. In Yumerium, professional players will earn as professional workers from real life;
promoters or distributors. They will earn by analogy with Bounty campaigns and Aerodrops for ICO projects. It will be possible, in the same way, to create video reviews, write articles, make retweets and reposts, participate in the discussion in the Telegram chat rooms of games and so on. For all this you can get real money. And not at a time, as in the case of the ICO, but on an ongoing basis;
game developers. Here everything is clear. One need only add that they will not pay under the contract, but also on the model p2p. That is, the earnings directly depends on the popularity of the game and the time spent by players in it.









Team


The Yumerium project has a strong and experienced team with 10 years of experience in the industry. At its founders on many successful projects on the account.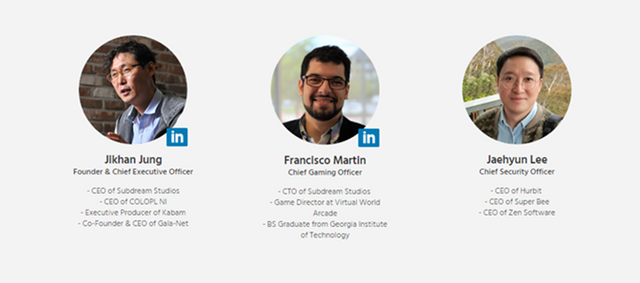 Yumerium is represented by a strong team of developers and promoters. On the website of the project, you can go to each participant's Linkedin and study the feedback on them from industry experts.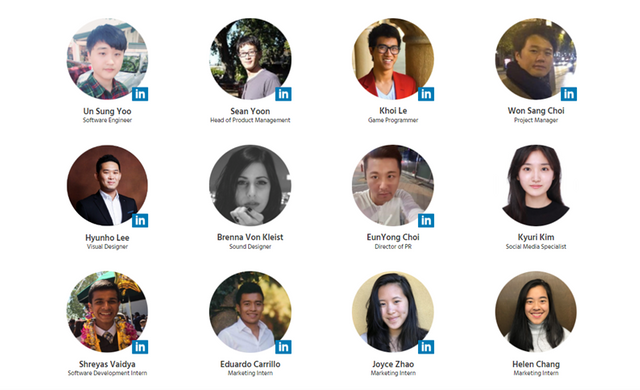 Advisers of the project are also strong. Among them are the stars of the industry.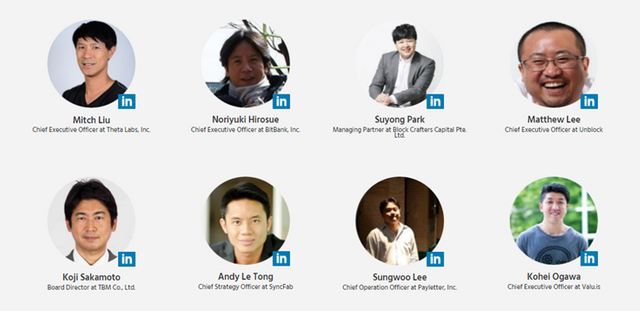 ICO


Token: YUM
Hard Cap: 316M YUM
Smart contract: ERC-20 (Ethereum)
Price of YUM token: 0.1 $
Accepted currency: ETH, BTC, USD




Conclusions


Games have always lured money. A lot of investors have grown rich in this industry. Against this background, the statement about the implementation of the Earn to play model looks especially tempting. This is evidenced by the success of the project on PreSale. ICO project almost at the very beginning, and YUM now have a very attractive price.




P.S. dear reader! If you liked the review, then please upp it or write a comment. This will greatly help the development of the channel. Many thanks!
---
Official sources of Yumerium project
Website: http://www.yumerium.com/
Whitepaper: http://www.yumerium.com/whitepaper.pdf
Twitter: https://twitter.com/yumeriumtoken
Telegram: https://t.me/joinchat/H5o7EE7ncnHvSXJJYWSLYg
ANN: https://bitcointalk.org/index.php?topic=3272290.new#new
Bounty: https://bitcointalk.org/index.php?topic=4465888.0
AUTHORSHIP:
Bitcointalk Username: Lifelogging
Bitcointalk profile link: https://bitcointalk.org/index.php?action=profile;u=1130613