HOW ZAC FINANCE BEATS THE COMPETITION IN THE DEFI INDUSTRY

You will make more money as a DeFi trader or investor if you understand the metrics in the market.
Currently, DeFi assets are in high demand, especially with the massive bullish trends pulled by yield finance projects. From YFI to other members of the Y family, it was evident that the competition in the DeFi industry can be fierce, but only a few projects that have working products can stand the test of time.
MARKET CHALLENGE
While Decentralized Finance (DeFi) projects are continually launched, it doesn't mean that all the markets are corresponding.
Instead, some market challenges tend to reduce the adoption of such projects. Now, here are some of the problems tenable in the traditional DeFi industry:
MANIPULATED TRANSACTIONS
If there is any reason why potential DeFi investors will draw back a bit, it will because of the unfavourable transaction procedures.
For assets that claim to be decentralized and don't need third-party affiliations, it is abysmal for DeFi trades to be caught in manipulated transaction controversies.
SECURITY LAPSES
Security issues are also tenable in traditional DeFi ecosystems where the wallets of users are hacked and their assets were stolen.
How ZAC Finance Resolves those Issues
I will now let you know about some of the innovative features that ZAC Finance wants to use to disrupt the traditional DeFi ecosystem so that it will be inclusive for everyone.
Instant Swaps
To a larger extent, manipulated transactions can be resolved if there was a way to facilitate Buy or Sell orders in time.
That is what the ZAC Financial ecosystem does by enabling instant swapping whereby you can be confident of your orders being processed in time.
Instantaneous transactions also mean that liquidity will be sufficient because traders will be encouraged to keep trading, as there is maximum liquidity to sustain all the trades.
Smart Contracts
The involvement of third-parties and middlemen can be cut off by using smart contract-based decision-making processes to facilitate trades.
Also, you can rely on the ZAC Finance smart contract technology to increase the chances of making accurate trade decisions.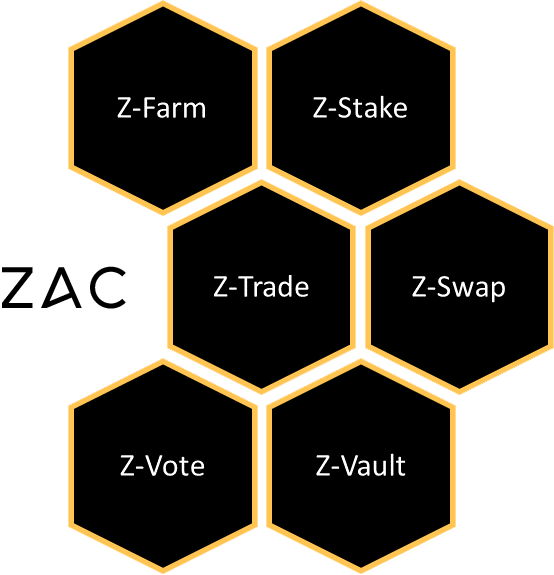 Assured Authenticity of Trades
Sometimes, you are not sure if you are making the right decision to trade a particular crypto asset.
You do not have to look farther for a viable solution because the Z-Trade extension of the broader ZAC Financial ecosystem does the work for you.
Z-Trade is unique because it allows you to trade stable assets while providing access to the non-custodial cryptocurrency trading platform where you tend to maximize your profits up to 500x.
Besides, Z-Trade holds several other opportunities for you as a DeFi investor, including the low cost of transaction fees, the authenticity of trades and transparency of transactions.
Removal of Bureaucratic Tendencies
For the first time in many years, you can now be a part of the decision-makers in a DeFi ecosystem.
Through the Z-Vote ecosystem, you can now contribute your quota to the further development of the broader ZAC Financial ecosystem.
Basically, Z-Vote creates an endless door of opportunities for you to use the decentralized platform for facilitating on-chain voting, while the immutable and distributable ledger will ensure that bureaucracy and third-party/middlemen interference isn't commonplace.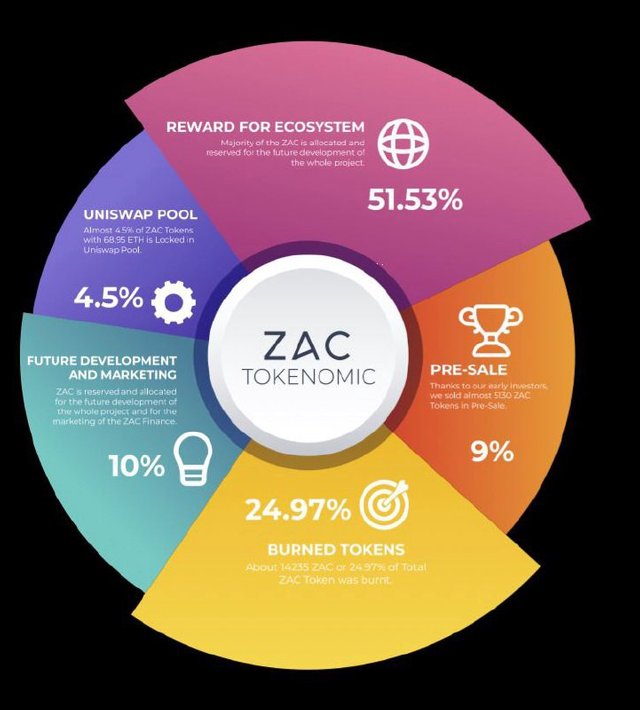 FINAL WORDS
The ZAC Financial ecosystem will beat many other DeFi platforms to the last because it understands the market challenges and has feasible frameworks to resolve the issues.
Which of the services offered by this innovative DeFi platform will you like to use to make the most out of your DeFi investments?
USEFUL LINKS
Website : https://zac.finance
Whitepaper : https://zac.finance/whitepaper.pdf
Email : [email protected]
Twitter : https://twitter.com/FinanceZac
Telegram : https://t.me/ZACFinanceP
ANN : https://bitcointalk.org/index.php?topic=5278773
Discord : https://discord.com/invite/ryBqXAm
Telegram Ann Channel : https://t.me/zacfinanceann
Medium : https://medium.com/@zac.finance.token
AUTHORS DETAILS
Bitcointalk Username- Devotea
Bitcointalk Profile link- https://bitcointalk.org/index.php?action=profile;u=2767689;sa=summary