2 Years in Steemit and I Love It More Than Ever!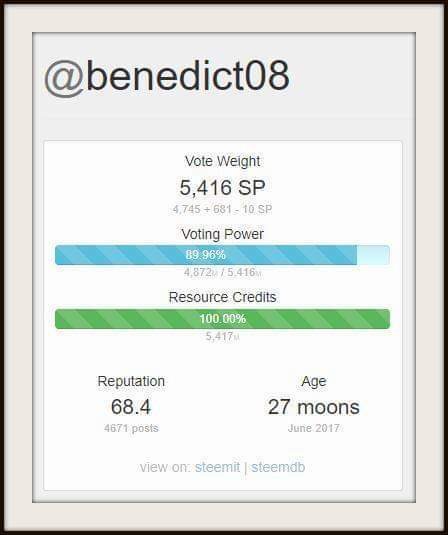 Upon checking my Steemit Profile this morning, I just realized I have been on this platform for 2 years now. I made my account here last June 2017 and I did not post right away because I did not know what to do here. It took me more than half a year to realize the potentials of this platform. Early 2018, I started to engage and have a few friends and now the number of connections just keep increasing. I love how I am able to keep in touch with different personalities and people from all over the world here.
My Steemit experience have been more on the positive side. It's a good venue for me to be creative and to express myself. I am grateful to this platform because I met good people here and it makes me more social. Quite honestly, this has been a big part of my life in the last 2 years, I visit this site everyday.
My growth may have been slow but I do not mind because I am enjoying what I do here and the connections I have earned here is already enough ROI for my time and my little investment.
I am not certain of what the future holds for me here in Steemit but I still get excited with every new development, so far. I am not much of a trader of just any coins but I am loving how Steem Engine rewards us with Airdrops of new tokens. I get excited and confused and it's just generally a fun feeling of thinking what to do with these new things that you aren't certain if they'll have value or what they are for. It's stimulating and it's fun. I have never appreciated these tiny tokens or shitcoins as they call it.
So, this is my anniversary post, and in conclusion, I am still enjoying it here and I am hoping to have fun for more years to come.
Thanks for reading and cheers!
Posted using Partiko Android