[Greenland Sisimiut #12] the artifacts of Greenland seen in churches and museums in Sisimiut.
You may be richer than me,
but you will never be free like me
---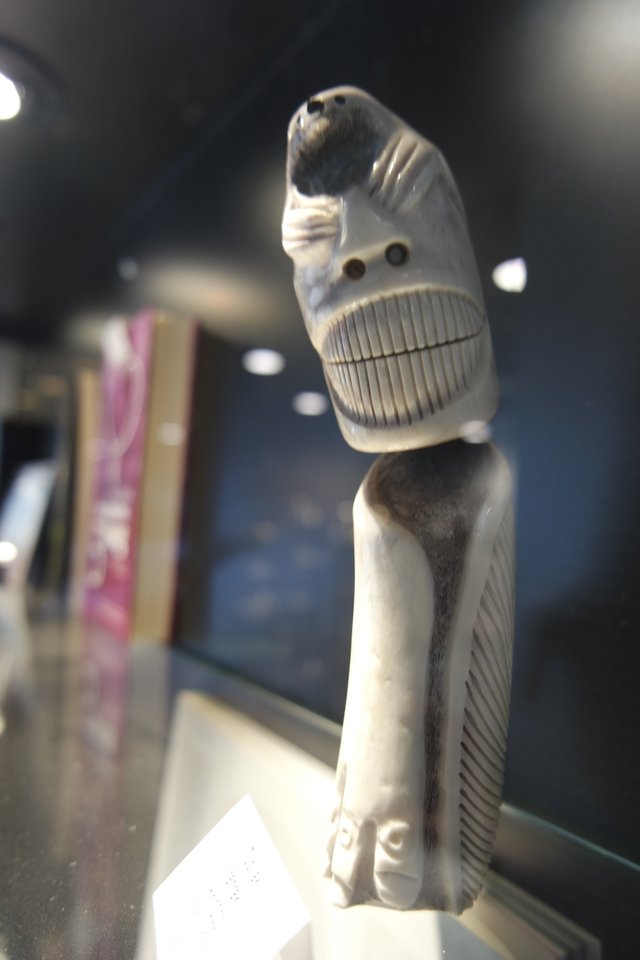 Hello.
I'm traveler @rbaggo
who is finding 'Humanism' in
'Capitalism'
---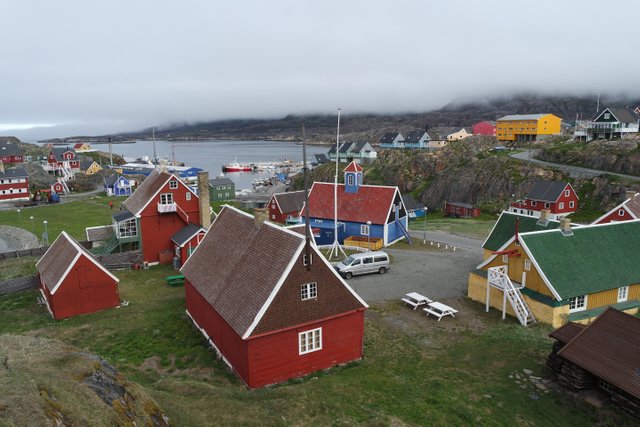 The next city I visited was Sisimiut. Compared to Aasiaat where stayed for 30 minutes, I could stay here for 2 hours and look around a little more leisurely. It is a place that stands out more by coloring the house with primary colors such as red, yellow, and blue.
---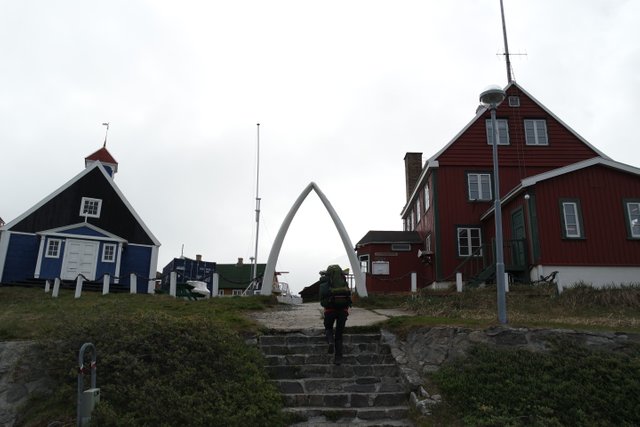 There was a church and a museum on the hill, and the whale's teeth were standing up. In my memory, I heard that it means the entrance as a sculpture made in the era of Viking. It can sometimes be seen in countries in Northern Europe. I have seen it in here, Sisimiut and other city, Ilulissat and beautiful city in east coast of the UK, Whitby.
---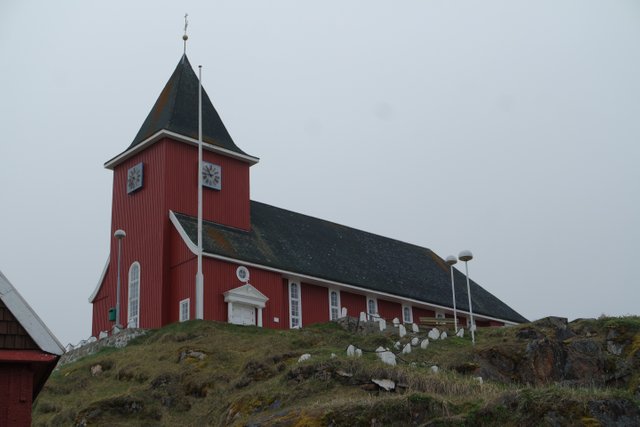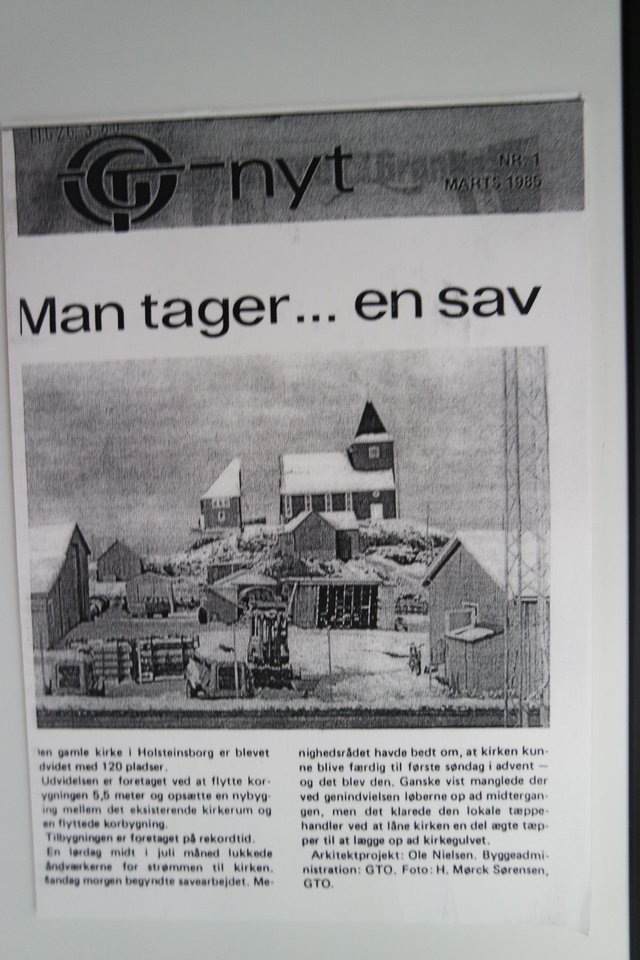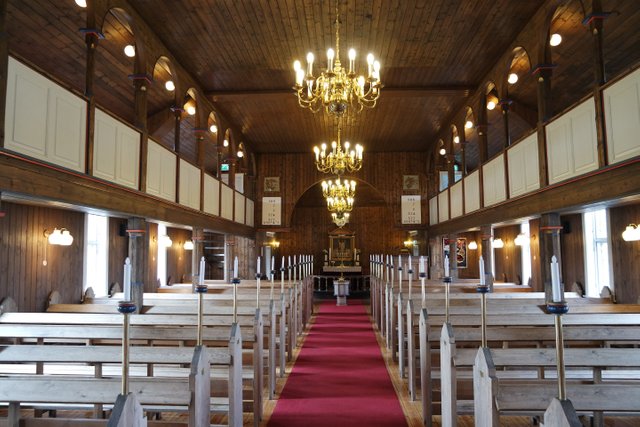 The church here was built quite a long time ago, but in the past natural disasters such as earthquakes had destroyed the center of the church. Inside the church, you can see signs of construction on top of trees.
---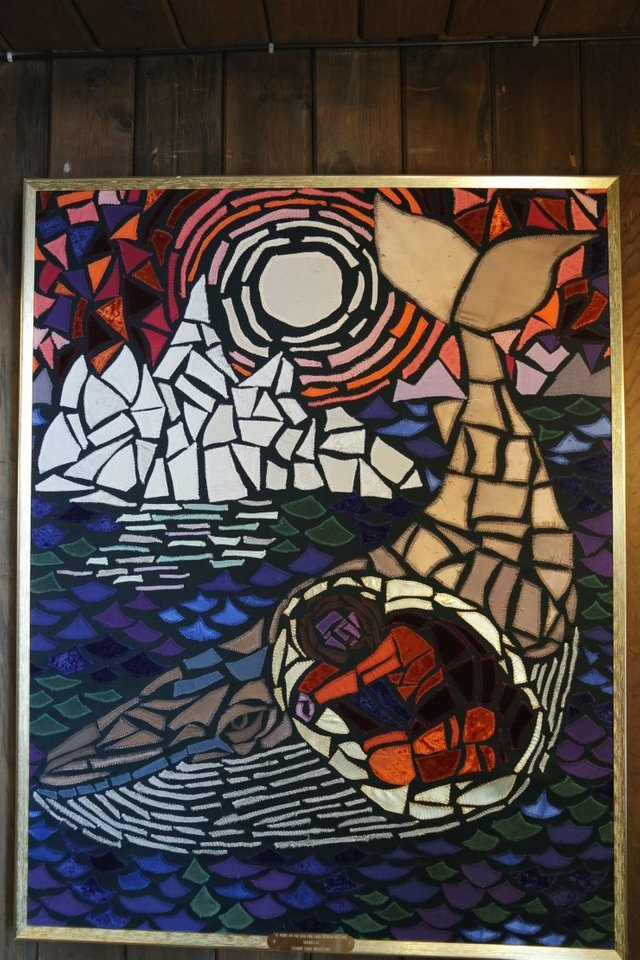 There was a good artwork in this church that inspired my art because of its unique expression. I think it's about a fish swallowing Jonah. Next time, I want to draw like this.
---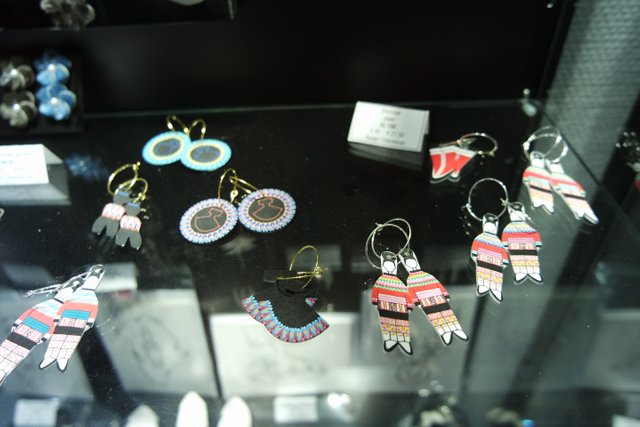 I entered the hotel for a while and there was a museum in it. I could see various artifacts, the most interesting of which was, the artifacts of Greenland's traditional costumes.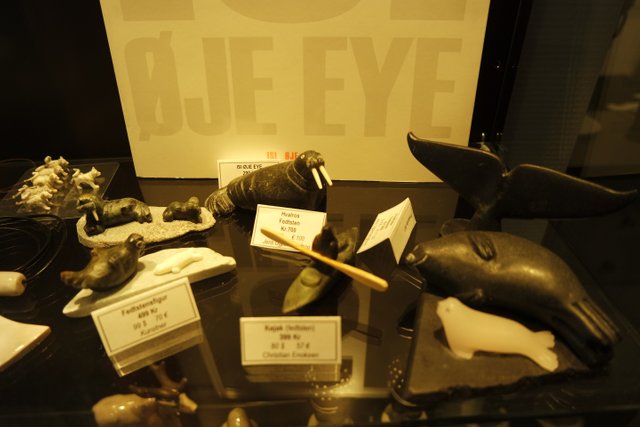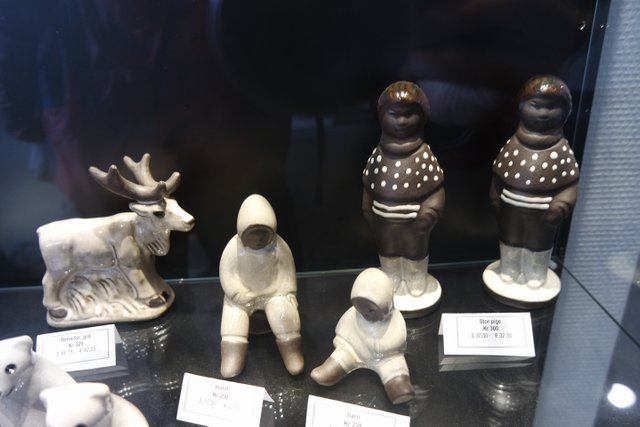 And it was a representation of all kinds of animals and Greenland locals.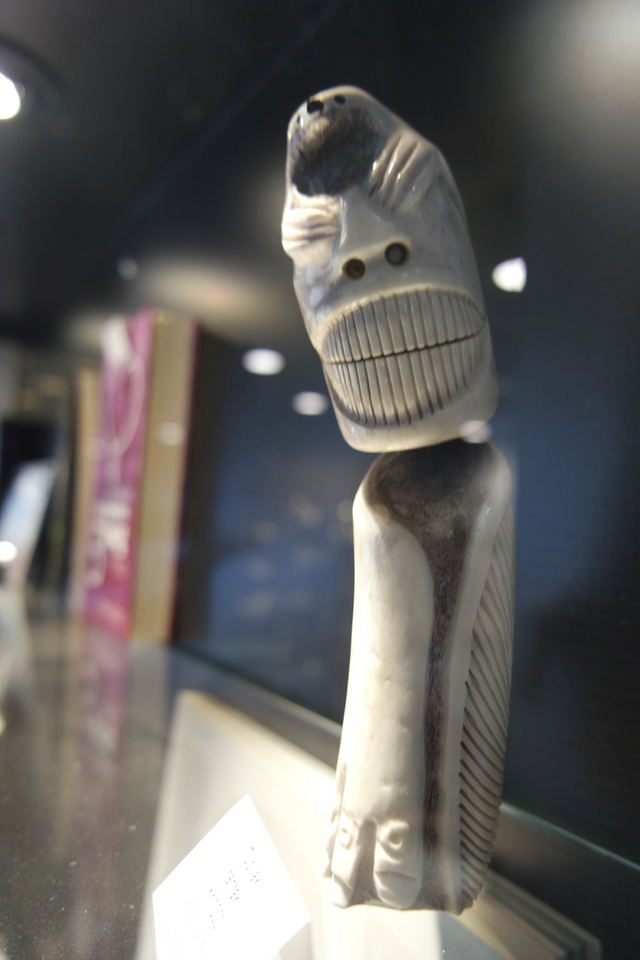 Let me introduce 'Tupilak', a unique sculpture of Greenland.
It looks like a traditional folk sculpture handed down from an ancient time when you could get a glimpse of the inner world of the Greenlandic people. It is said that it expresses the existence or mind that is inherent in people's minds.
---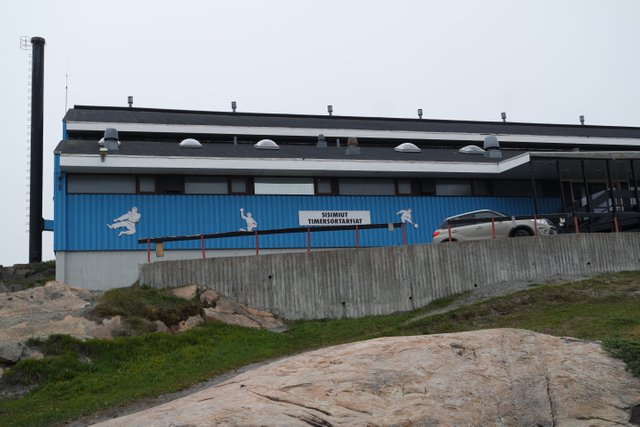 There was a cultural center in Sisimiut also, which looks similar to the building in Ilulissat. There are figures of people playing various sports on the wall.
---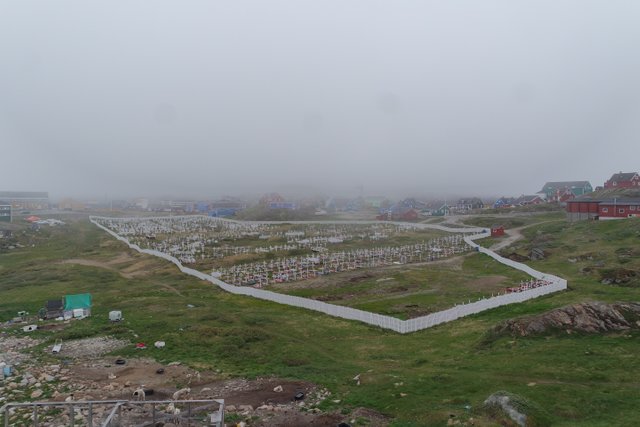 This is a cemetery. It was a bit unexpected even if it was located in the center of the village, but it's kept together like this. As I mentioned earlier, Greenland's tombs often have artificial fake flowers, not live ones.
---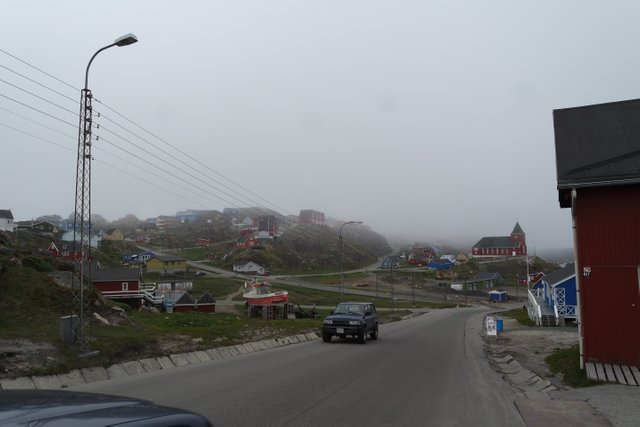 I wanted to look around Sisimiut more, but I couldn't see much because the city was covered by fog. If it was a fine day, I would have discovered the hidden beauty of here. It was a bit disappointing.
---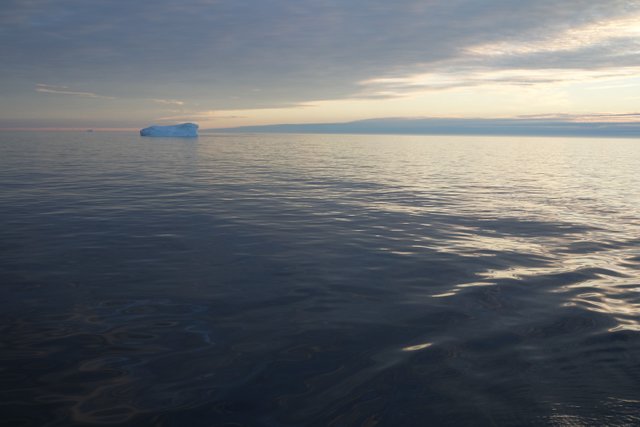 I came back to the ferry in time this time. Reminding what I had seen today and spent my time watching glaciers floating away from the sea.
---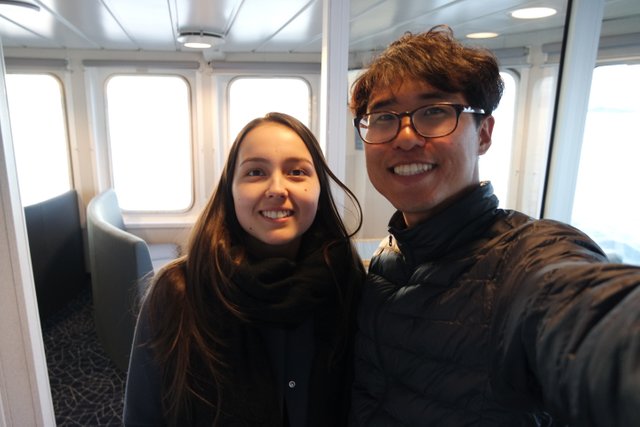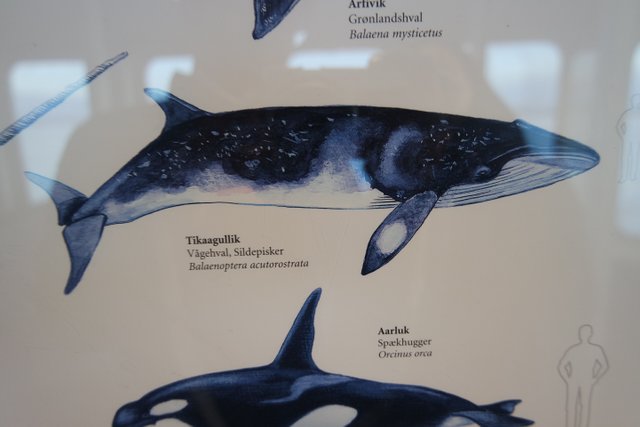 Here, Brenda, a Greenland native, told me about whale meat for a while. I've tried whale meat but not scales of whale and she said the scales is so delicious that you should try it. In fact, I had a chance to taste the scales of whales in Nuuk, the capital of Greenland, which will arrive later, but unfortunately I couldn't eat them. Scales are soft and elastic like rubber sponges. I'm really curious about what it tastes like.